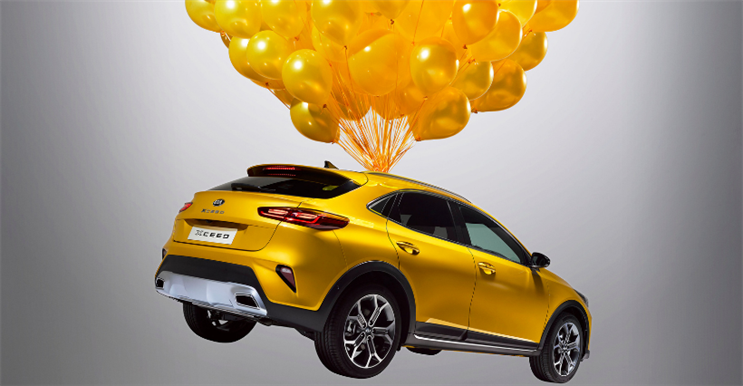 GOLD 
News UK
Kia, Havas and Innocean
Kia - Power to Surprise
Kia wanted to enhance perceptions of its brand while promoting three models: the Proceed, all-electric e-Niro, and its new compact SUV, the Xceed. The campaign focused on the idea that the target audience treat their car like a member of the family, and it is an important partner on journeys taken.
It featured two fictional short films that focused on key journeys that can have a dramatic effect on our lives. The first, called 'Unsaid', involved a successful architect trying to reconnect with his cantankerous mother. It dealt with issues such as grief, and the responsibilities we face to our parents as we get older. In the second film, 'Mudlumps', a father tries to get his kids to give up their tablets during a long, fantastical journey to granny's house.
The films, the first such venture of its kind for The Times (owned by News UK), were hosted by the newsbrand, on YouTube and on Sky's video-on-demand platform, and were supported by articles online and in print that explored other emotional journeys. These focused on art, windfarms and energy and a 'Windrush Generation' experience.
The campaign achieved substantial reach and awareness of the brand and its models increased too. Judges said the campaign showed 'compelling execution that led to measurable business results'.
SILVER 
Bauer Media
Voxi
Heat's Under the Duvet with Voxi
Voxi, Vodafone's youth brand, created a weekly 20-minute Love Island spin-off show in partnership with Heat magazine, focusing on what fans of the dating show were sharing and their social media chatter.
Called "Under the Duvet", the spin-off was shown online on Heat's website and also on YouTube, aligning perfectly with Voxi's product offering of 'endless social media'.
The spin-off featured audience reactions to the show, predictions and a look at the top fan-created memes. With millions of views, the show successfully increased brand consideration and persuaded thousands of 16-24 year-olds to dump their existing mobile phone provider and recouple with the youth network.

BRONZE 
Channel 4
Starbucks and Havas
#WhatsYourName
Starbucks wanted to raise awareness of its support of Pride and gender equality. Its research had highlighted that many people who were transitioning gender would trial their new, chosen name in a Starbucks to see how it felt, giving rise to the #Whatsyourname campaign.
Starbucks partnered with Mermaids, a charity supporting the transgender community, to amplify its credibility in this area. The ad creative captured the momentous feeling of acceptance that the simple act of the Starbucks name on a cup has given transgender people in real life, while four personal profile films of transgender people highlighted how they chose their names.

FINALISTS 
Channel 4: Save Well, Spend Better with Lloyds Bank, MediaCom and Lloyds Bank
The Guardian Labs and Starcom: #whereyoushopmatters, Visa
ITV: The People's Ad Break, Honda, Aldi, Haribo, Walkers and Weetabix
Mail Metro Media: Ahead of the Headlines, Tesco / MediaCom
Twitch: Formula E: Unlocked, Porsche