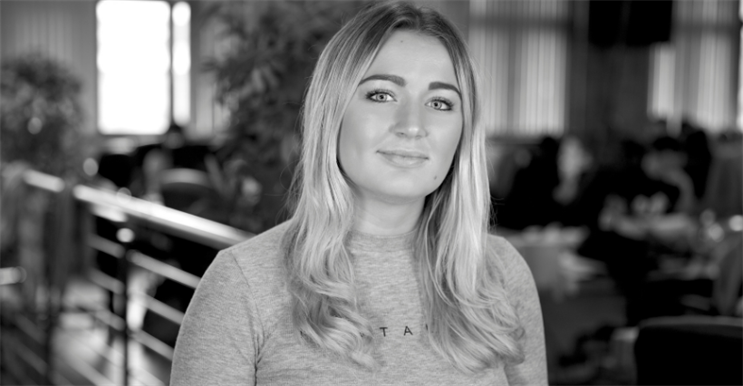 WINNER
Jordan Harvey, strategic business director, Jungle Creations
Jordan Harvey is responsible for future-proofing Jungle Creations' commercial revenue and developing new commercial offerings and pricing models. She joined the social media company as partnerships manager in March 2017, becoming the second person to join the commercial team, which is now 15-strong. This gave her the opportunity to build the business's commercial offering, structuring its team and establishing its reputation.
In late 2017, Harvey was promoted to agency group director, overseeing clients such as Group M and securing new ones including Unilever, Coca-Cola and McVitie's. Key achievements include introducing the agency's 'Jungle Influence' offering and establishing a pricing structure.
Following changes to the commercial leadership team in 2019, Harvey and a colleague proactively pitched a new department structure in which four work streams were consolidated into two business units, for which each of them now takes responsibility. Within this new structure, Harvey leads strategy to drive long-term revenue and business has thrived, despite the challenging times brought on by the Covid-19 pandemic.
Harvey's short-term goals are to secure a million-pound deal and to develop a series of ready-to-buy content formats that align with a more traditional media model. Judges singled out "an impressive sales record and vision and maturity".
HIGHLY COMMENDED
Natasha Acquisto, senior partnerships strategist, Mail Metro Media
Natasha Acquisto has driven a number of innovative and media-first campaigns at Mail Metro Media. These have included an all-singing, all-dancing Metro print cover wrap for Marks & Spencer, with a video screen embedded on the front cover of 5,000 copies, playing the retailer's TV ad.
For herbal tea brand Pukka, Acquisto worked on a commercial podcast using artificial intelligence, creating an interactive wellbeing experience for users. This exceeded key objectives and also proved popular with users, with more than 50,000 downloads.
Acquisto has generated the highest revenues in her team and is inspired by using the latest innovations.