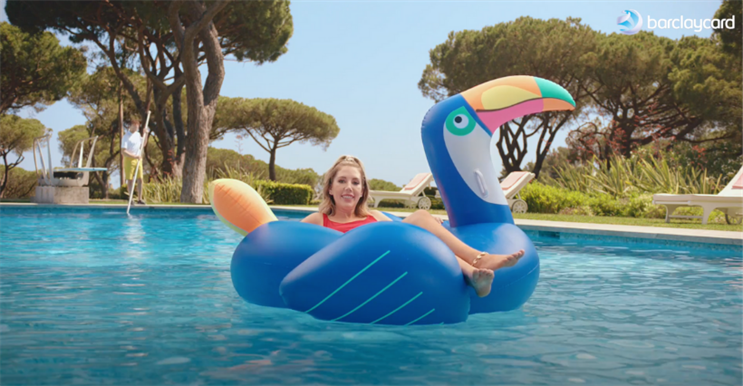 GOLD 
OMD UK with Droga5
Barclaycard
Barclaycard Econometrics
In 2019 Barclaycard was struggling in a changing category. A historically powerful brand, it had long been able to demand a premium but it needed a new way to drive consideration, with price comparison sites proving increasingly popular.
With consideration up and sales down, it was clear not all consideration was created equal. Without an ability to compete on price Barclaycard had to prove why value in credit cards meant higher fees, not lower ones, and why Barclaycard really was worth it.
Its campaign demonstrated how creating value beyond price drove results beyond expectation. Barclaycard partnered with music mogul Simon Cowell to educate consumers on how they can clear their credit card balance sooner and pay less in interest. The campaign aimed to raise awareness of the tools Barclaycard provides, while educating consumers and helping them to stay in control of their finances. This was followed up with an ad featuring comedian Katherine Ryan, focusing on helping credit-card users find the best way to pay for goods abroad, saving money while on holiday.
Judges said the creative was "clearly driven by the insight and the outcomes were impressive", and that the campaign demonstrated how clear insight can influence strategic direction.
SILVER 
OMD UK with 4Create and Facebook
Channel 4
Channel 4 Hollyoaks
In early 2019, long-running Channel 4 soap Hollyoaks needed a fresh approach. This was against the backdrop of linear TV declining for most age groups, with the youngest viewers, in particular, dropping-off.
The harsh reality was that over 55s – 28% of the population – accounted for more than half of all TV viewing, prompting the youth-focused Hollyoaks to develop a new strategy, one which involved looking to the show's audience for insight. The key was identifying specific characters and storylines in the show capable of capturing their attention, and then adapting advertising to keep viewers up-to-date with their favourite parts of the show.
BRONZE 
Channel 4
Starbucks
Mirror on the Industry
Channel 4 has championed diversity for many years. It carried out a wide-ranging diversity study, aiming at quantifying just how well represented BAME, LGBT+ and disabled people are in TV advertising. Findings showed that there are still major problems with representation of all minority groups, with tokenism and stereotyped portrayal much more rife than expected.
Channel 4 is also behind the £1m Diversity in Advertising Award, which offers an airtime prize for a brand that best responds to a brief encouraging greater representation of diverse communities in advertising. In 2019, the £1m prize went to Starbucks, with their sensitively told story of a trans teen. Starbucks' overall brand index improved in 2020 compared to the same period last year.
FINALISTS
AOP + 12 Premium Publishers: ISBA / AOP / PwC Programmatic Supply Chain Transparency Study, ISBA + 15 Prestigious Publishers
ITV and Manning Gottlieb OMD: Excitable Edgar = Exciting Insight = New way of planning, John Lewis & Partners and Waitrose & Partners
Mail Metro Media: Life in Lockdown - Our Readers' Reactions to Coronavirus
Twitter UK: LGBTQ+Twitter
Twitter UK: #Flocks