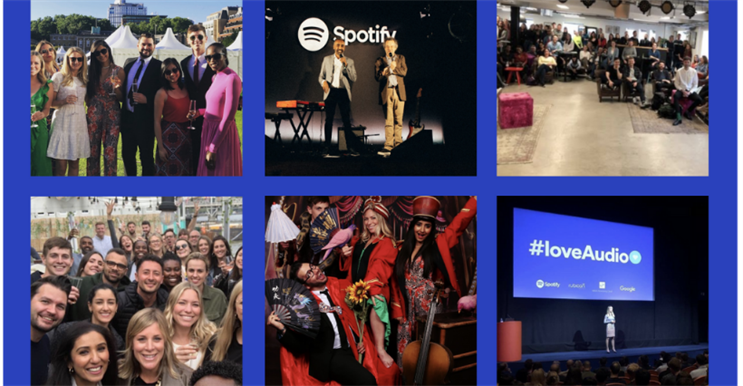 WINNER
Spotify
The last decade has been dominated by visual media. Over the last 12 months, Spotify has disrupted this. Its sales team has created a digital audio marketplace, changing the way brands think about audio advertising by combining streaming intelligence and dynamic audio creativity to put audio centre stage.
Spotify worked with the BBC on Seven Worlds, One Planet, producing 3D audio soundscapes and podcasts on conservation. When smart speaker listening went up during lockdown, Spotify partnered with NARS to target users of their cosmetics products with audio ads via smart speakers. The ad instructed users to ask the speaker to send them a free sample, which led to all samples claimed in two weeks.
Spotify has also shared its audio expertise with the UK government and OmniGov, helping to publicise the Campaign Against Modern Slavery. Spotify created bespoke audio tracks in the style of the targeted users' favourite genres, encouraging them to report anything that doesn't feel right, and resulting in 100 more calls being made to the hotline.
During the pandemic, Spotify pivoted its in-person events strategy to launch a virtual 'loveAudio' series, educating new and existing clients on the power of audio.
Its sales team's results are impressive: Spotify has significantly grown its UK & Ireland ad sales revenue year on year. And where other platforms are struggling to bolster their revenue during the Covid crisis, Spotify achieved substantial growth in the first quarter of 2020.
FINALISTS 
Channel 4
ITV
Mail Metro Media 
Reach Solutions
Twitter UK