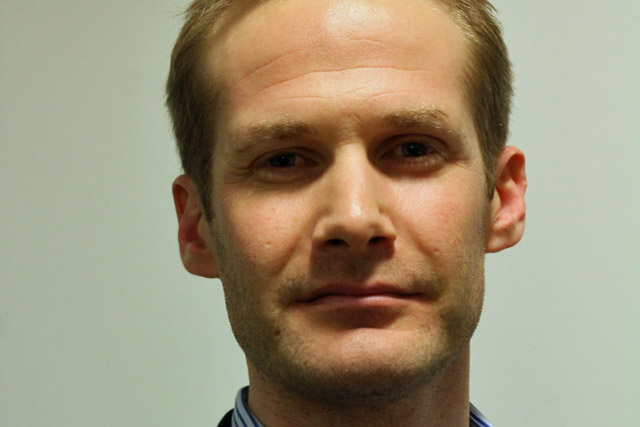 Monday
I like to try and get in early to allow some time to prepare for the weekly meeting with the Disneymedia+ team, where we discuss ongoing strategy around upcoming deals and anything bubbling up from the local markets. Led by Bobi Carley, commercial director, Disneymedia+ UK & Ireland, it's usually the only time the Disneymedia+ "brains trust" are in the same room at the same time throughout the week.
It's a vital and enjoyable beginning to a Monday, as it's a great opportunity to set the week's agenda and make sure everyone is on the same page.
Today, among other things, we discuss our ongoing work with Subway and the recent 'Star Wars Rebels' promotion.
Tuesday
Today I'm catching up with The Walt Disney Studios team. Next year is a big year for us with the release of Marvel's Avengers: The Age of Ultron and Star Wars: Episode VII.
The meeting is a great way of building my knowledge of the content being produced and what strategies need to be planned with regard to promotions, trailers and franchises. Being aware of how these film makers have developed their vision is also important to ensure we can keep audiences happy.
Wednesday
I'm in Berlin today to meet with one particular brand which is running an all-day workshop to develop its long-term strategies, and discuss how the two of us can work closer together on their consumer marketing initiatives.
It's always interesting to learn how other brands from differing sectors approach planning. The meeting's a great one and the day flies by – lots of energy in the room, some great ideas and a great spirit of collaboration from both groups. If only all meetings were like this one.
Thursday
Arriving at work quite late from my flight home from Berlin, I beg forgiveness from my assistant Belinda for missing my morning appointments, but make it in time for our comms meeting.
Our communications team kick off with some 'Star Wars Rebels' developments and that's all I can tell you about that!
Following the meeting, it's time to focus on our great collaboration with Sky Broadband. After the success of 2013's Toy Story OF TERROR' campaign, Sky teamed up again with us and Pixar Animation Studios to create a TV ad featuring characters from the new TV special, Toy Story That Time Forgot.
I head home to see my very patient new wife who has been waiting weeks for us to sort our wedding photos. We got married in Chicago last month, my wife's hometown – it was an international affair with people from my hometown, Auckland, in New Zealand and my wife's family in the US, as well as friends and family from here in the UK.
Friday
I look forward to Friday mornings as they give me the chance to catch up with some of our teams in-market across EMEA. The challenge here is to make sure that there is a healthy flow of information – locally, regionally and globally, and ensure people are updated on the latest developments, and can be across any and all opportunities.
It's also useful to know what's worked well in the different markets, so that these successes might be replicated or inspire ideas for other territories. It's essential we help our clients to connect with consumers in creative ways, leveraging the length and breadth of Disney's assets.
I've been in my current role for more than two years now, but at Disney for much longer, and relish the chance to explore new content and think about how this might be amplified across different platforms.
After a busy week, I've got a full weekend of renovation to get back to in Kensal Rise. I'd like to say it was all very Grand Designs, but it probably looked more like Changing Rooms. Our property is definitely more house than home at the moment.
Age: 37
Favourite media: Definitely the big screen for me – some incredible films to look forward to over the next year.
My biggest inspiration: My new wife of course!
Dream job: Archaeologist
Not a lot of people know this about me: I was an extra in The Vertical Limit –Italian Climber #3