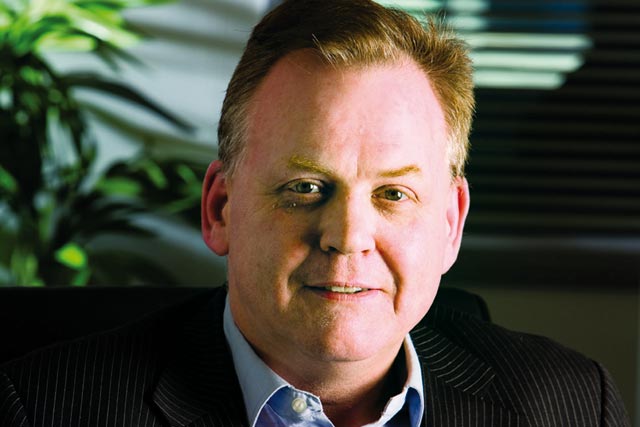 Monday
Wake up at 6am crying from a horrible nightmare in which it is a mere three weeks until the PPA conference and we still don't have a main speaker. Am just about to drift off for another 10 minutes, when I realise that this particular dream is in fact all too real and the sooner I can get into the office the better.
Our weekly 9am Monday team meeting at PPA HQ in Lincolns Inn Fields is not surprisingly dominated by the detailed planning for our flagship event on 4 May, and, bar the speaker, everything appears to be in place.
I scribble a note to myself to try Feargal Sharkey, ex-Undertone and now CEO of UK Music, and get on with the rest of the day – a mixture of internal catch-ups with department heads and lunch with an old Belfast friend Peter Barron, now something very important at Google.
Get home to find that our recently installed Virgin Media TV and broadband is still not working properly. Strap ice to head and brace myself for the now nightly call to their customer service centre, located – goes without saying – in The Philippines "Hello sir, may I call you Barry?" Grrrrrrr!
Tuesday
Here's an interesting one. Got so fed up with Virgin last night that I tweeted about it (@barrymcilheney) to see if anyone else was suffering the same torture, and woke up today to a tweetfest of epic proportions. Take that, Branson!
On a slightly more important note, Feargal is on for the conference, and I am so happy that I even play a quick blast of 'Teenage Kicks' on my iPad in the office to celebrate.
Walk over to Dennis Publishing, today's hosts for our monthly PPA Marketing meeting, at which we talk about our forthcoming campaign to promote magazines and our imminent AdMeasure research.
One of the many things I love about my job is that after 20 years with just one company – Emap – I now get the chance to go into every publishing house in the UK. They are all different, yet somehow the same. Dennis is bright, airy, and with a roof terrace that must be particularly handy whenever Felix fancies a snout.
Wednesday
Hurrah! The McIlheney family are officially back online and in front of the telly, particularly handy for my wife, journalist Lola Borg, and our two teenage children Frankie and Mary, who can now resume their preferred normal state of never having to actually talk to their parents.
They are both obviously still fast asleep when I leave the house slightly later this morning, to go straight to a meeting with Informa, one of our bigger business-to-business PPA members.
The rate of change in the B2B sector is so fast that I try to meet as many of its practitioners as often as I can, simply to keep up with all the latest developments. Jump in a cab back to the office for lunch with PPA marketing chairman Matt Teeman, and original Mad Man Sir Chris Powell, to talk about all things advertising.
I know it's an old cliché, but for the PPA CEO it really is true – no two days are ever the same. Spend an hour late in the afternoon reading proofs for the PPA conference programme, thinking about how much has changed since I first read proofs back in the days of editing Smash Hits in the late 1980s.
Get in a lather about the increasingly incorrect use of the apostrophe. Perhaps not that much has changed after all.
Thursday
Spend most of the day interviewing final candidates for two vacant roles here at the PPA, commercial director and marketing director.
Walk quickly across Covent Garden for a late afternoon coffee at The Hospital Club with Arif Durrani, group news editor at Haymarket Brand Media, who, among other things, suggests that I write up My Media Week.
Then it's off to the main event of the week, the IPC Editorial Awards at London's Mermaid Theatre. It's a full-on production, hosted by CEO Sylvia Auton, editorial director Andy Cowles, and, oddly enough, TV presenter Konnie Huq, who was the editorial assistant on Q magazine back when I was publisher of that title in a previous life.
I fear she has aged considerably better than me, and go off into the night to drown my sorrows with another group of ex-colleagues, among them former Marie Claire editor Marie O'Riordan ("hilariously" known as Marie O'Claire), and the editor of The Word, the legendary Mark Ellen.
Panic in cab home as it is nearly midnight and I am not yet in bed.
Friday
Today is PPA Awards judging day, one of my favourite days in the calendar, as nearly 100 PPA members come into the building throughout the day to pick their shortlists for this year's awards on June 15.
This time last year, just three months into the job, I knew a few familiar faces from my days in the frontline of consumer magazine publishing.
A year on and I know nearly everyone in the room, from consumer to B2B, all freely giving up their time to take part in what we like to call The Oscars of the magazine world.
It's a lovely way to end the week, and I float home to Stoke Newington for a weekend of telly, tweeting, and some ferocious pruning of the rose bush out the back. Rock and roll!