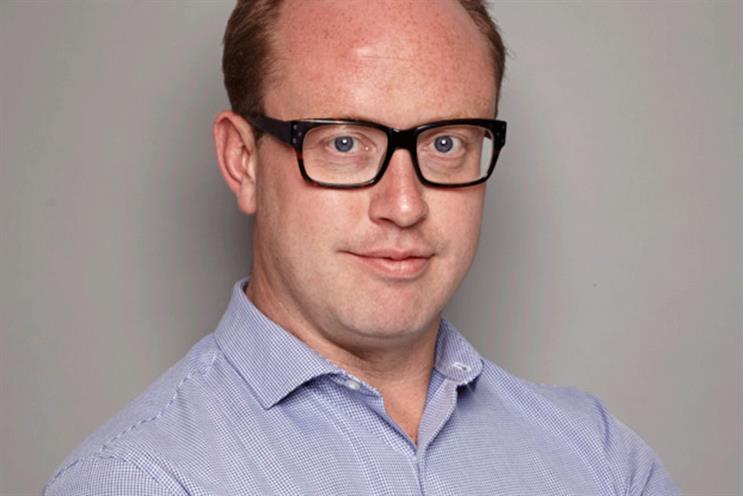 Monday
Luckily I'm in the UK this week, getting some respite from sitting in traffic and airport lounges, which is far more the reality of a global role than five-star hotels and power meetings in Paris, New York and Singapore.
Three things define my focus this week. Firstly the immediate need to integrate the John Brown business Tracy De Groose and I have just acquired, secondly preparation for Cannes in a couple of weeks.
Lastly, I'm working on ensuring the network is primed and ready to go working alongside our partner agencies in the group across the blizzard of pitch activity that has kicked off amongst some of the biggest global brands in the last few weeks.
To this end, Monday comprises a series of kick off meetings with the new business teams on the different pitch streams, and conference calls with the iProspect leadership teams across the world.
We relish our role working hand in glove with the other brands in the network on the clients we share – and on all the new business opportunities that arise – and genuinely think that the operating model at Dentsu Aegis Network, which pulls our specialist brands together to deliver completely integrated solutions for our clients, is different and better.
Tuesday
Breakfast with the ever spritely Matt Adams (iProspect's London MD), who's running the fastest growing businesses in the global network alongside Chris Whitelaw (CEO).
We catch up on clients, the team and Matt's plans to launch a business in the emergent data and technology consulting space.
As data and technology transform the landscape, and clients increasingly demand transparency and control, this seems a smart move, and I'll be following progress closely.
Unbelievably iProspect is now almost 500 people in the UK, with offices in London, Stafford, Manchester, Leeds, and Edinburgh.
It's a key market for client leadership, product development and innovation, and I leave reminded how lucky I am to be so close to the business here.
After a couple of internal meetings, I hop to the city for a session with the Internet and Media leadership team at the Princes Trust.
We've been involved with the Trust for over three years at iProspect and now more widely at DAN, helping to contribute to the incredible programs it runs to help young people build a better future and its tremendous to see close up the importance of the work they do.
I make it home for stories with the kids, a priority when I'm not on planes, and rediscover the joys of James & The Giant Peach.
Wednesday
I kick off the day at Facebook, filming a short video to launch our involvement in Blueprint, their agency training initiative and am delighted to see that over 60 of our best and brightest at iProspect and Amplifi have come across for the first sessions.
Facebook are an incredibly important partner and it's good to see their ambition and determination to help us deliver even better work for our clients.
It's back to DAN towers to join the final rehearsal for a European multimedia pitch we are leading for the group. The digital economy means iProspect is increasingly front and center when it comes to pitching, and we're lucky to have an awesome team led by Helena Snowdon (Global New Business).
Lunch and the afternoon are spent in an offsite with our new colleagues at John Brown and some of the leading content experts from the network.
We're excited that not only can we drive the John Brown brand globally with content amplification and distribution capabilities, but we can also use its capability and credibility to significantly drive our integrated content ambition at iProspect.
Between us we've agreed to work on a new branded product and have given ourselves the deadline of Cannes for launch – nothing like a tight timeframe to focus minds.
Thursday
Breakfast with one of our largest global clients, he's happy with the network and we talk through what more we can do together. Then it's back to the office for the very rare experience of meetings and lunch at my desk. It's a joy to catch up.
In the afternoon I spend a few hours with my marketing team on our plans for Cannes. It's the first time we've held a formal iProspect event there and we want to get it right, not least as we are a slightly left of field attraction at the worlds festival of creativity.
Late afternoon, I jump in a cab to Ernst & Young where I'm lucky enough to be judging the South East arm of their Entrepreneur of the Year Awards.
It's a fast and furious evening of sharp 10 minute interviews with the brilliant leaders that have made short list and I'm left humbled by the sheer ambition and enthusiasm of the people I see.
It's good to spot a few advertising industry success stories in the room, and this reminds me that much of the spirit and ambition of our industry comes from those brave enough to go it alone.
Friday
I'm back on planes for a few days next week, so this is the last chance to catch up with the UK gang.
I allow myself a late start after breakfast with the kids at home, then squeeze in a session with the always charming Matthew Platts on the future of our programmatic proposition in the group. We're determined to have the most effective and transparent solution for our clients, and the team at AMNET is making great progress.
For lunch it's a drink to celebrate a special birthday for Chris Whitelaw (I won't say which, but it's not 30) and it's great to see friends and colleagues old and new.
I close the day with a catch up over the phone with my boss, Rob Horler, now also leading the network in the US. He's got his hands full with an incredible amount of new business already, but is clearly relishing the challenge.
Updates over, its back home to the far greater management challenge of a seven and a three year old.
The lowdown
Age:
40
Favourite media:
Instagram
My biggest inspiration:
I've found Mark Cranmer to be an amazing mentor
Dream job:
I think I'd like to run a small hotel by the sea one day, but in this world, I wouldn't want to do anything else
Not a lot of people know this about me:
For someone who travels a fair bit, I remain completely paranoid about missing flights, and so always arrive at airports way too early