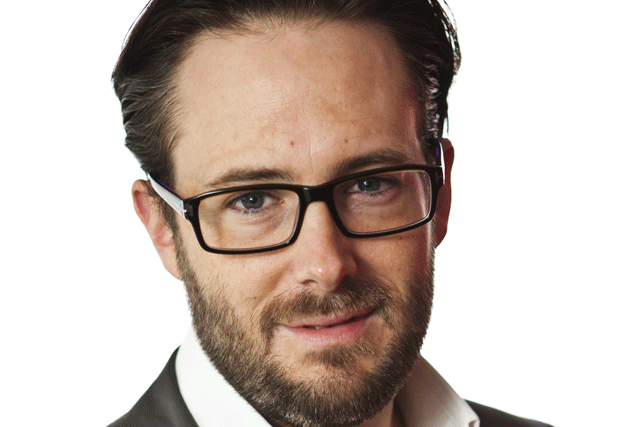 Monday
I wake up with a mixed feeling of dread and excitement, realising that it's nearly the end of the year, but I still have so very much to do.
As usual, a busy week of travelling lies ahead, but Monday as a rule is reserved for being in our London office where I am based. Mondays are always filled with back-to-back meetings with the senior management team, calls with some of my country managers and our global exco call. It's a packed day, but essential to understand what the week will hold, what we are focusing on and need to get done.
As it happens, our global CEO Brian Lesser is in Europe this week as a result of our merger with WPP sister company 24/7 Real Media. So an "all-hands" meeting (an American term for a meeting where everyone in the company is in a room together) with the UK team is followed by a big joint Xaxis and 24/7 Christmas party in a Bavarian beer hall. Music is provided by a range of Xaxis DJs, including yours truly.
Tuesday
A bit of a hangover calls for coffee and Berocca before breakfast with the UK MD of a company we are looking to acquire. From there, I head straight to the GroupM office for the final exco meetings of the year. Having so many of our stakeholders in a room at the same time makes these meetings a fantastic way to update everyone, especially with so much going on. We have had a great year, their clients are happy, and the mood is upbeat as we head into 2014.
Then it's on to City Airport (what would I do without it?!) and a flight to Frankfurt, followed by a train to the sprawling village of Karlsruhe where our technology, ops and data mining team are based.
It's an evening of travel and laughs, with Brian never relenting on his desire to buy a pretzel, no matter how late we are running for our train.
Wednesday
The focus of today is another all-hands meeting, this time with our Karslruhe team, which is followed by an exotic combination of trains (and more pretzels) to get to Dusseldorf, which is home to GroupM, most of the agencies and therefore Xaxis.
Dinner is with our German team, and it also happens to be my birthday dinner. The highlight of my evening is a fascinating discussion with one of our data miners, who has joined us from CERN where he helped find a little thing called the Higgs Boson. Admittedly, I have no idea what he is talking about much of the time, but I love that we have people in our company who come from such diverse backgrounds.
Over a bottle of wine, we hatch plans for a new blog on our website called "What my old job taught me about my new job". Once again, the whole discussion makes me realise how much our business is about people.
Thursday
Today we're meeting with our German team to talk about the merger and recap on what was an amazing year for our business there, followed by some one-to-one discussions with some of our GroupM partner agency clients and digital heads about their priorities for the coming year, and how we can help them.
While our industry has previously used media as a proxy to guess the audience for ads, Xaxis specialises in aggregating and analysing the vast quantities of data available within GroupM agencies and to brands to help identify and reach audiences.
Much of this is only possible due to the scale of data and the emerging technologies that allow this to be meaningfully put to work. That, and the brilliance of data scientists. Innovation of the sort we deliver is top of mind for brands and for our partner agencies and it's a huge privilege being involved in such a dynamic and fast growing part of the industry.
I catch a late flight back to Germany and head home to my impossibly understanding wife Tamara.
Friday
I wake up at 4.30am and catch a train to Paris. It's been a while since I have been there, and so it's an opportunity to spend time with the new GroupM CEO and his team, as well as with 24/7.
Then, I thoroughly enjoy a much-needed hour or two of sleep on the train back to London, on my way home to help prepare for a big weekend of (delayed) birthday celebrations.
Age: 32 with nine years' experience
Favourite media: Would you believe out of home? So much opportunity for creativity and it's going to change a lot in the coming years
My biggest inspiration: All my previous bosses. They either taught me what to do, or what not to do.
Dream job: I think I'm in it now. Although if someone called me tomorrow and asked me to DJ professionally I would probably run with that!
Not a lot of people know this about me... I hold the world record for the most number of consecutive, alternate eyebrow raises in a minute (226)