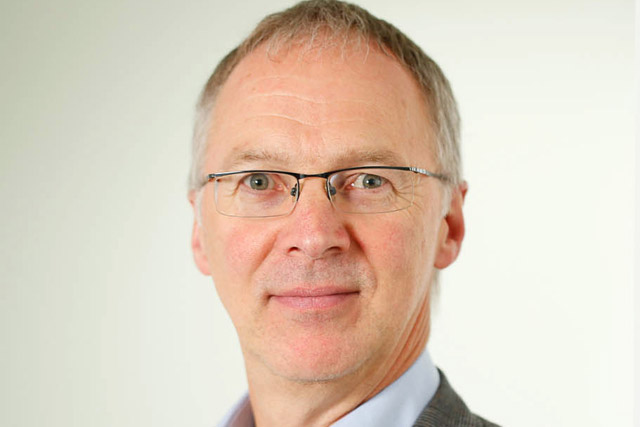 Monday
My day starts with Radio 4, moving onto Radio 2 for my commute in the car on the way in to London. Once in, I browse the web for the latest digital advertising news. My day focuses on helping a young company double and then triple in size, be multinational, focus on strategically led tech innovation and maintain its collaborative culture. So, it's imperative I keep abreast of the latest industry developments.
This week is a busy one, preparing for our proprietary technology launch next week and travelling to Singapore for Spikes Asia. Much of Monday is taken up with meeting different teams within the company to gather valuable research and analysis for my presentation at the digital marketing event next week.
Tuesday
Today I'm mainly on the move. In the morning I meet our investors, BGF, in central London. I run the board, so it's my job to keep BGF informed of developments at The Exchange Lab and within the wider market, and to keep our roadmap on course for the year ahead. In the afternoon, I have a catch-up with the EMEA VPs.
The media landscape I work in now is like a new planet forming out of all sorts of debris (I'm a secret cosmologist). Never in my experience (apart from the time after the dotcom crash) has the industry faced such fundamental change. The role of the agencies is changing, media owners find their businesses far more complex and tech-based companies like The Exchange Lab have emerged to allow all this to scale and be central to how media is planned and made more effective.
The evening fast approaches and there's not much time for TV, but tonight I'm feasting on a box set, so that gets an hour or so in the evening.
Wednesday
This morning is packed full of meetings in market with our international VP. We speak with and advise marketers on the programmatic landscape and the bigger brand picture. I head off to Richmond to make the introductions. It's great to get their feedback and get a feel for the excitement around programmatic and the future possibilities of digital advertising as a whole.
James, our CEO, and I work as a tag team on both sides of the Atlantic to push the business forward into new markets and steer it in new directions. Later in the afternoon, we have a call and work on translating tech speak into marketing relevant solutions – helping clients get to grips with the new world and how best to ensure their objectives are served. We're a young business, so I enjoy helping our staff develop and grow – that's where more than 25 years in media definitely helps!
Thursday
Today the London office is abuzz. When all of our global offices have woken up, James gives a company-wide announcement and reveals the new-look branding, our new technology platform and company website (to much applause). We've recently been named 21st on The Sunday Times Tech Track 100, and have come first for 'Most Transparent and Accountable' and 'Best Customer Insights'' in the iMIS Survey, so there is much to celebrate.
After that, the whole of the London office heads down to Dulwich for the end of summer party and for a spot of civilised croquet (before the drinks fully start flowing).
Friday
It's Friday. Media morning! At 9 am I have an interview scheduled in with a journalist at a leading industry publication and I give my perspective on the changing advertising landscape. After that, I continue down the media route and write an article on how brands can get the most out of their programmatic providers.
At 2pm I interview a senior candidate looking to join the team. Our company is made up of some world-class employees.Having worked alongside Bill Gates and Steve Ballmer at Microsoft, I recognise true entrepreneurial passion in people. It's a quality that will drive individuals and the business to success. What's also been useful is to have grown up with some of the most senior leaders in media and see them remain totally grounded throughout their journey – Steve King and Rob Norman spring to mind.
On Friday afternoon I leave early, to prepare for an early flight to Asia on Saturday and another busy week ahead.
Age: Chronological age 56 (I hate writing that) – mental age about 28
Favourite media: Netflix and Game of Thrones
My biggest inspiration: The late cosmologist Carl Sagan oversaw all the main NASA probes including the two Voyagers. Sagan had such vision, he was cruelly taken from us far too young – he deserved better.
Dream job: I've been lucky enough to have had a few dream jobs. Now it's working with great like-minded and focused people who are shaping and defining the next great media revolution – that'll be my current job then!
Not a lot of people know this about me...Having dreamt of flying for more than 20 years I am finally learning – first solo soon.