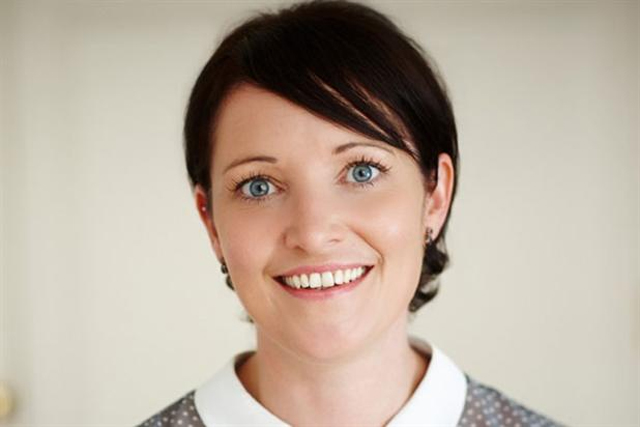 Monday
It's one week before the International Content Marketing Summit and Awards which the CMA organises and hosts.
This is our busiest time of year and we are all completely calm and serene of course (translate to running around like absolute crazy people).
Sessions this year come from international leaders from global brands and platforms including YouTube, BuzzFeed, Google, Vice and House of Fraser.
First things first, this morning we review last week's events which included two CMA sessions at The Festival of Marketing, our monthly thought leadership Digital Breakfast and The Content Marketing Panel Debate which was hosted by our first brand member, The Prince's Trust.
We also hold a Mindshare Huddle with CMA members The Church of London, Seven and One Two Four, and a CMA membership meeting where we are joined by our new member agencies from all walks of life including media agencies MediaCom, iProspect and MEC, PR specialists Remarkable Content and specialist content agencies Raconteur and Archant Dialogue.
It's great to have a drink with everyone at the end of the day – social time with industry peers is often where the best inspiration comes from.
This afternoon we host an agency chemistry meeting for Zurich Municipal who came to the CMA exclusively to help them with a content strategy brief.
We act as a conduit between agencies and brands and regularly host chemistry meetings and pitches on their behalf.
Eight CMA agencies went forward and three have moved to final pitch stage. So many exciting ideas and such a mix of channels – one of the most exciting things about being in the content marketing industry, as it truly is channel agnostic.
Tuesday
This morning I catch up with Charlie Eke, our head of marketing, who takes me through all the branding for the summit and awards and talks me through the VJ who will be performing at the Awards (apparently that's a Video DJ, don't you know).
At lunch time I meet our chairman, Andrew Hirsch, chief executive of John Brown Media, at the Chiltern Firehouse. He brings with him the excellent John Lewis Christmas Annual, which is a firm favourite with me and my team.
I have to stop myself from flicking through it and try to concentrate on the task in hand, which is to update Andrew on delegates attending the Summit.
This currently includes Virgin Atlantic, Tesco, BBC, Nationwide, OMD, Havas and Starcom MediaVest Group. Not to mention a varied selection of content marketing agencies, some travelling from as far away as Dubai.
For lunch, I order a leek and truffle thing to start, not my gig. As Andrew explains to the waiter, it's ok, her chips will be coming along soon. As I say, "you can take the girl out of the north...".
Back at the office I analyse the awards and it's all very exciting news – the number of agencies attending is up over a third from last year, with attendees from territories across the world.
It looks set to be a great night – from small independents to major conglomerates, everyone gets to celebrate.
Wednesday
Site visit day for the summit, checking out the tech, standing on the stage and generally panicking about all the things that could go wrong for a conference of 300 people and awards for 500 on the same day.
Tonight I meet our sponsor Taboola for a drink at Scarfes Bar in Holborn and we chat about how they want to get even more involved with the CMA in 2015.
Thursday
Straight into a management meeting with John Brown, Cedar and Seven. We chat through our plans for 2015. I also present our new logo and marketing positioning which has moved from editorial engagement to content specialists and the three pillars of the CMA – content agencies, media agencies and brands.
Tonight I go shopping to find something fabulous to wear for next week and then wonder if I can actually walk in the heels I've chosen.
Friday
We go back through the judging process for our awards, collating all the feedback and winners.
Our wonderful judges did a brilliant job with what was a very competitive set of entries – none of the judges are solely affiliated to our industry so we are very proud that the awards are wholly unbiased.
If you win one, it is because you are best in class on a global scale. No pressure.
Lowdown
Age: 41
Favourite media: Film
My biggest inspiration: My Dad and Emily Bronte, both triers
Dream job: Running an industry-leading creative content agency
Not a lot of people know this about me... I collect antiques