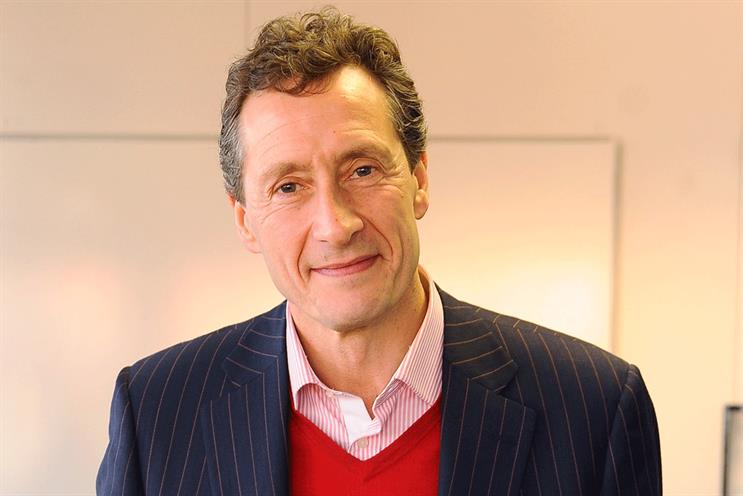 Monday
I've now been in my new role a full seven weeks, and as we have a portfolio of over 50 news titles, 80+ magazines, a TV channel, a property and weddings exhibitions business and 550 sales staff from 40 locations across the UK, it's important for me to get round these sites and meet as many people as I can.
So I'm certainly clocking up the miles and this morning, as with most, I have to remind myself of where I am.
Today I'm at our Norwich headquarters. I grab my iPad and catch up on the latest news from Sky, including the election fallout, the result of which I'm sure is going to be good news for our business given that 90% of our customers are SMEs – confidence in a growing economy is crucial to growing our local revenues.
We've had a great start to 2015, with year-on-year revenue growth for the first four months.
A quick check on revenue across all our businesses starts the working week, then a catch up with Annie my PA on the diary ahead. It pays to be organised.
First meeting of the day is with Ben Kensell, commercial director of Norwich City and his Communication and Partnership team. We already have a good relationship with the club in terms of editorial, so the meeting is to discuss how we could expand our business partnership for the new season, including publishing initiatives.
I have a quick catch up with Lawrie Procter, MD of Mediaforce, our national sales house across our newspaper and magazine titles, chatting about the market and some interesting Conservative Party wraps that they managed to secure for us across titles that were in marginal seats. It obviously did the trick.
In the afternoon I meet up with our Norwich neighbours from Aviva. We give them a tour of our operation before discussing areas where we could work together, including a range of community initiatives.
The day finishes with a conference call regarding our London 24 site. Our sole digital-only news site, it's generating some impressive UVs each month now (1.6 million) so we are looking at how we can really monetise the site.
Tuesday
A Norwich day today, it starts with a Sky News catch up, then painful reading of Arsenal fanzine website Arseblog regarding our home defeat against Swansea. Oh the joys of the new goal technology. Then a quick scan of the revenue numbers across the business and the weekly call with my commercial directors.
After the call I have a raft of meetings, discussing subjects such as our growth plan for our two Norwich newspapers titles and a new ad product range initiative aimed at our SME customers, as well as catch ups with Dee Willmott, our chief HR and development officer, and our commercial finance team.
Time for some fresh air. We have just moved to a village close to Norwich so a walk around the broad is a perfect end to the day.
Wednesday
Today I'm travelling in to London. I manage to read most of the Telegraph, and have a quick look through some of our specialist titles. Your Chickens, Canal Boat, Pilot, and, if you are in the market for a tractor, Agricultural Trader.
I pop in to our Kensington office for a catch up with our publishing director of our Resident Magazine portfolio, discussing the development of some key category verticals and the launch of a new premium title, Platinum.
Then I head to Liverpool St for a meeting with our CMO Will Hattam and a technology business that is interested in partnering with us on our self-serve solutions. Then a meeting with NRS Media, who have run a number of our local sales seminars for SMEs over the years.
Last meeting of the day is a further catch up with Mediaforce MD, Lawrie Procter, and his colleague Scott Gill, commercial director, regarding our London 24 website.
The focus is thoughts on growing revenues for the site via their 1XL digital platform – a partnership of around 30 established news publishers which generates the largest premium digital news audience in the UK.
On the train I suddenly have a panic attack. Have I remembered my dinner suit for tomorrow evening's black tie event for the Norfolk & Norwich Arts Festival? Archant are a media partner so we will be hosting a table with the great and the good of Norfolk – luckily, yes I do have it.
Thursday
A Norwich day and it's full on.
I have a catch up with HR on some new recruits and then I meet with Fiona Ryder, MD for our local community TV channel Mustard TV.
She updates me on some upcoming content opportunities and we discuss our plans on cross selling initiatives with the Norfolk sales team and specific sales resource around sponsorship and content marketing.
The channel has just concluded some new audience research and the reach numbers have increased by 20% since the beginning of the year.
I spend the remainder of the day with our marketing and digital teams to start formulating a new digital strategy for the business.
We currently operate over 140 websites for our newspaper titles and 40 for our magazines, but like any media business we are constantly looking at ways to improve user engagement with relevant content through our digital channels.
The meeting overruns and I now need to get the dinner suit on for the Norfolk & Norwich Arts Festival event, which showcases the arts talent of the three week festival.
As a new boy to the area it's a great opportunity for me to meet some of the movers and shakers in the region.
I finally crawl out of the marquee in the wee small hours – my new address in Norwich does not come so easily to me after the excesses of the night, but thankfully the taxi driver is understanding.
Friday
First up is a conference call with the respective commercial teams for our Norfolk and Suffolk titles. We have generated some good revenues on the back of Norwich and Ipswich playing each other in the Championship play offs.
It's exciting. We're going to have one team in the playoff final for a game that in football terms is considered the most valuable one off game in the world, so we chat through the various play off final specials we want to produce, looking at cover price and distribution channels.
Then there's another call with some of our content heads on the strategic role of content marketing in our newspapers and magazine titles in 2016.
This afternoon I attend a presentation from our trade marketing director on the look and feel of our sales collateral. Then the last meeting of the week, a fascinating one around providing programmatic advertising opportunities for local businesses.
I have an exciting day planned for tomorrow at Carrow Road for the second leg play-off game between Norwich and Ipswich with some of our key customers. I will probably be the only Arsenal fan there, being fairly relaxed about who makes it to the final!
The lowdown
Age: 56
Favourite media: Love it all
My biggest inspiration: My wife Sue
Dream job: I'm in it
Not a lot of people know this about me... I'm 25% Russian