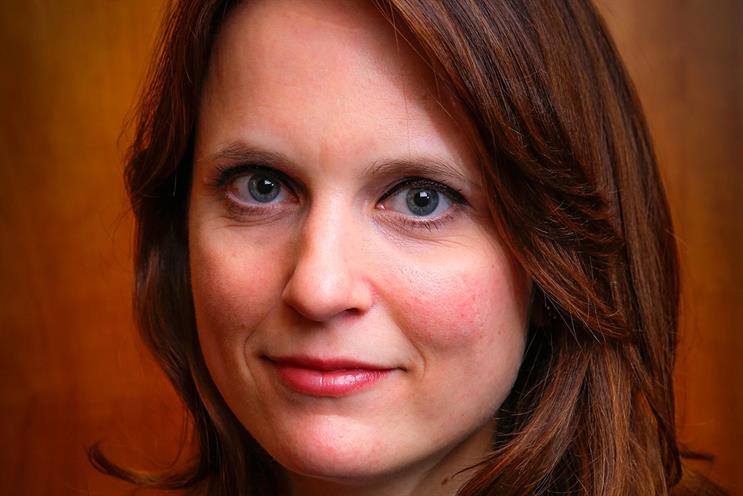 Monday
Monday starts painfully early with a 4.30 am wake up in Brooklyn, New York, to catch the day flight to London. I'm reminded it's an absurd hour when even my cats Taj and Pepino look at me like I've lost my mind as I leave the warmth of the covers, where they'll happily stay for another hour or so before waking up my husband Jarrett for breakfast.
The Nylon flight is a familiar friend, and I always come armed with a stack of work and reading to catch up on (it's a luxury to have several uninterrupted hours to focus – I know you can all relate), and – of course – some bad television for pleasure.
Today is all work and no play though since we have our board offsite this week and I have two presentations to prepare.
Tuesday
Up and at 'em, bright and early. Coffee first, always, so I feel human again. A quick scan of emails to see what I've missed overnight. Then my favourite morning ritual: checking in on the news while I drink my first cup – always the FT and New York Times, and I've become a big fan of Nuzzle, which aggregates the top stories being shared on social.
It's a great way to get a signal on what the chattering classes are focused on. When I'm not browsing or posting for work, my go-to social media channels are Instagram and Facebook – I'm lucky to have a job that takes me all over the world and they're great platforms to keep in touch and share my adventures with family and friends (and post the odd cat photo).
Before heading into the office, I stop along the Thames, look out at the water and take it in for a moment. I'm always in a rush and working through checklists in my head, and have lately been making more of an effort to be present. I've noticed it helps with the stress levels – guess there's something to the mindfulness craze after all…
Morning meetings include a discussion with the FT's chief revenue officer Jon Slade on striking the right marketing balance between brand, audience development and acquisition – the former supports reach and growth, while the latter necessarily focuses on return.
A thriving media business requires both, and the FT has done very well to grow to a record high circulation in recent years, attracting year after year of double-digit growth in digital subscriptions. Now, we are focused on the next frontier.
Next it's time to put the finishing touches on a campaign we'll be running ahead of the US election, then off to lunch with our chief executive John Ridding at Wright Brothers in Borough Market.
After lunch we greet group CEO and chairman of the FT's parent company Nikkei, Tsuneo Kita, who led Nikkei's acquisition of the FT just over a year ago. He's in town for several meetings and to speak at the FT's 5th annual Digital Learning Week (DLW) alongside John. The room is packed – standing room only – as FT chief business commentator John Gapper interviews them on stage.
As the day winds down, the team corners me to sing Happy Birthday loudly (it was last Saturday), while I beg and plead for them to stop. But in all honesty, it's very sweet and I'm touched. I defy you to find a better group of humans—they're my favourite part of the job.
I conclude the day stopping by the product & tech team's party to celebrate the successful launch of our new FT.com website, hosted by FT CIO Cait O'Riordan, who gives a great speech. Then it's off to dinner with Nikkei and FT colleagues at Tapas Brindisa.
Wednesday
It's launch day for How to Spend It's new website, so I check in on how the rollout has gone—the site looks gorgeous and the press coverage is looking good too. Then it's off to a meeting with Nikkei on a series of brand commercials we are producing for them, in partnership with Alpha Grid, a newly acquired FT company that specialises in the development and production of quality branded content across a range of channels.
After, I pop out for a quick lunch with our CFO James Lund to catch up on the numbers before racing back to watch FT editor Lionel Barber grilled on stage by FT employment correspondent Sarah O'Connor for DLW.
Again, it's standing room only for Lionel's talk, which covers everything from Brexit, to the impact of the smartphone and social media revolution on politics, to the importance of a brand delivering on its commitment to customers, or in our case readers, to earn their trust.
Lionel and I meet for our weekly one-to-one after, and I conclude the day with a three mile run ahead of my first half-marathon, which I'll be running with some of the team in Wimbledon on Sunday.
I got into running around six months before my wedding in April so I could look my best for the big day and I've kept it up. I'm a massive food lover and have zero self-discipline in this area (bring on the fried food and cheese), so it allows me to eat what I like with less guilt, and it's also a good way to wind down after a hectic day.
Thursday
It's an early start for the FT board's offsite, which we hold a few times a year to dive deep on business performance, strategic plans, and set priorities for the months and year ahead. After a working dinner, I head home and fall asleep as soon as my head hits the pillow.
Friday
Fri-yay! I am reminded how lucky I am to get to do what I do serving as a judge for Pinky Lilani's Women of the Future Awards. The lovely Charlotte Cool, Asda's vice president of corporate affairs, and I are judging the media category and we spend a few hours interviewing the finalists, who are all phenomenally talented, accomplished and seriously inspiring. It's an impossible choice.
After that it's back to the FT for meetings with the team and the final DLW session, before heading off for hard won drinks and dinner with colleague and friend Angela Mackay, global publisher of FT Live and managing director of Asia-Pacific, at Sea Containers in Mondrian London.
Lowdown
Age: 35
Favourite media: Financial Times (obviously), New York Times, podcasts (lots), and I always look forward to Last Week Tonight with John Oliver on HBO and am loving Chelsea Handler's new talk show on Netflix.
My biggest inspiration: My father, a modern Renaissance man. He lives his life the way he wants and pursues every passion without waiting for permission or affirmation. I try to channel his drive and determination whenever I am feeling self-doubt.
Dream job: I'd love to run a pet rescue sanctuary.
Not a lot of people know this about me... I can draw pretty intricate mazes (nerd alert).