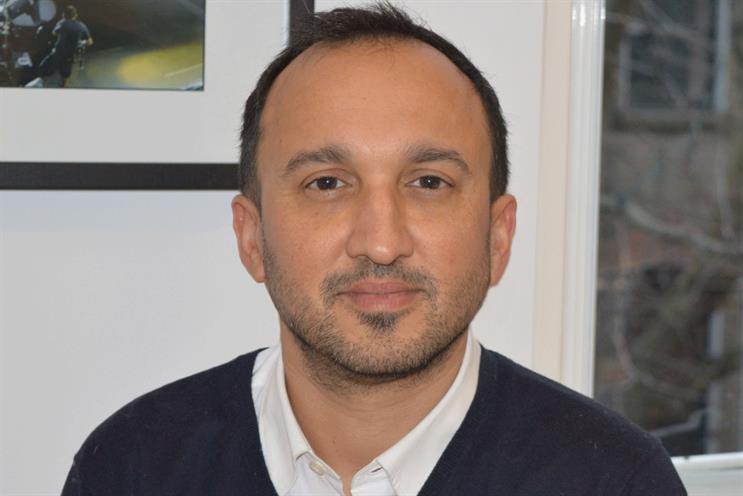 Monday
Find it very hard waking up today as I have just returned from quite possibly my favourite ever holiday...Japan. Specifically, a skiing trip covering Tokyo, Kyoto and Niseko. I would thoroughly recommend the trip to anyone.
Interestingly, my last meeting before leaving was late Friday with Jon Boardman and his management team at Isobar.
When I woke up on my first day in Tokyo, I found myself across the road from the enormous Dentsu headquarters. I decided to switch off and not pop over the road to pitch. Plus my Japanese is very limited.
Today starts with a conference call with the co-founders of Genero in Melbourne and our teams in LA & New York to discuss new tech developments and update on the conversations we have been having with brands and music labels.
Everything seems to have developed well while I was performing helicopters in Niseko.
The rest of the day is spent going through the post-holiday email hell and then a late meeting with Storylab to discuss Genero and the new Technology Dashboard we have developed together.
Tuesday
Jet lag is still playing havoc with my body. I wake up at 4.07am meaning I am into the office at 8am with an extremely large coffee to begin working through our new tech dashboard.
I want to see how this will ultimately be plugged into agencies and media owners to allow them to create client content briefs and launch them to 300,000 pro-filmmakers in around 180 countries – receiving back either full treatments or completed content formats – and all from their desks.
I am then over to Shoreditch to meet Ben Wosskow chief marketing officer and founder of an amazing digital business called Love Home Swap, the world's biggest home exchange club.
Genero is creating all of its video content for the next marketing campaign, which will include short storytelling films, 30", 15" and 6" formats, so they have the complete suite for all their marketing channels.
While I was away we received an incredible 38 full treatments for Love Home Swap in two weeks all via the tech dash board. 11 were shortlisted and today we are going through them, communicating with the filmmakers for final clarification before commissioning the final treatments.
For lunch, I treat myself to some sushi and miso soup as I am still missing Japan a lot – the food, the people and culture.
After lunch I'm off to ARM Direct to meet with their giffgaff client to discuss Genero and how we can help them with video content for 2015. All goes well and I head home really tired for dinner and then early to bed.
Wednesday
Manage to sleep until 5.37am today, so feeling much better. Caffeine intake is slowing going down, replaced by the large box of Japanese green tea now on my desk.
I'm off to see Kevin Henry and Catherine Morgan at Ocean Outdoor to discuss how we could work with them on their exciting digital out of home full motion network of sites, The Grid.
Fit in a quick chat with Bleakley on the way out, which is always fun and as Manchester United managed to stuff the mighty Cambridge United, he's in top form.
After a quick bite (Vietnamese today) I've got a conference call with Visit Britain to discuss the sign-off of the three new films that two of our filmmakers have been commissioned to make for the Visit Britain 'Gay' campaign in March.
The films will be located throughout the UK and additional 30" and 15" versions will also be produced by the filmmakers for Visit Britain's digital and social marketing channels.
I end the day with a nice pint with David Saunders, my commercial director in the UK, to chat through a bit of work but mainly about this weekend's big derby between Arsenal and Spurs.
I'm a proud Gooner but based on recent form... who knows?
Thursday
I'm woken up by the alarm at 7am – feeling fresh and ready for a busy day. I nearly go for a bike ride but put my head out the door and decide not to.
My friends on Strava are going to be very disappointed as I have turned into a fair weather cyclist recently.
Thursday starts with a positive meeting with Keith Arrowsmith at Microsoft, discussing the good old days at Sky, some of the great characters and then how we could work together.
I manage to survive the near arctic winds swirling around Victoria Station and race back to a conference call with the very charming Bob Workman (global VP of partnerships) at Warner Music to discuss some projects that we hope to announce soon.
Lunch time is a quick pint and tapas with Daren Benton, a very good friend of mine and head of partnerships at Havas, where I seem to eat my weight in tapas while discussing work, Portugal and the derby – another Spurs fan.
Friday
Working at home today but actually start the day with a quick visit to the gym – I'm obviously feeling a bit guilty after all that tapas and beer.
Another quick conference call with Mick, Genero's co-founder in Australia, before they begin their sunny weekend (it's 35c in Melbourne) and finalise the last few details of his visit to London next week. I'm not sure he is looking forward to the temperature change.
The rest of my day involves writing up contracts, general admin and finally getting my email backlog in order.
It's sunny outside, so I may even go for a bike ride and then slowly wind down for dinner and the start of the Six Nations with Toby Jenner and co. Beyond that, I can then start to look forward to Arsenal vs Spurs.
Saturday
I don't want to talk about it. Definitely not looking forward to seeing Adland's many Spurs fans on Monday.


Lowdown
Age 43
Favourite Media - Sky
Inspiration – Dad
Dream Job - Wenger's chief scout
One thing not a lot of people know about me - I once got my band's record played and us interviewed live on Kiss FM by Lindsay Wesker!