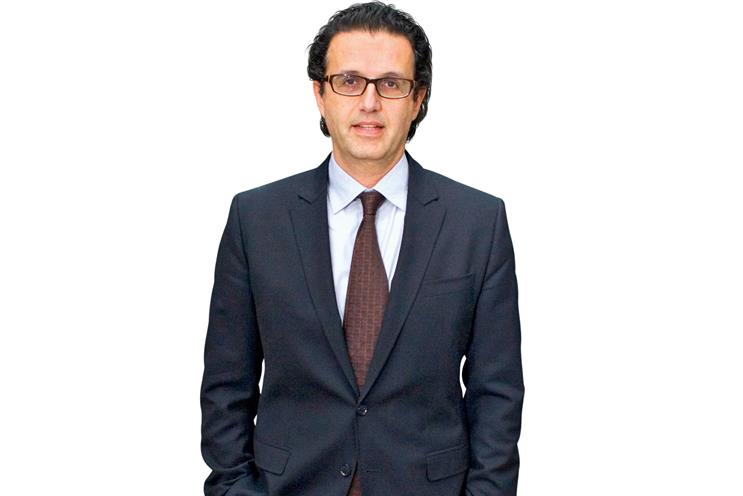 A mind-expanding weekend in Suffolk (attending Julia Hobsbawm's "Names Not Numbers" happening) ends with a dash back home on Sunday afternoon in time to see Jon and Krish's live coverage of the build-up to the re-burial of Richard III. It's a typically Channel 4 moment: surreal, informative and moving in equal measure. The crowds line the streets of Leicester to witness something historic that began as a speculative idea for a documentary on Channel 4 more than three years ago.
Monday
First thing on Monday morning and my executive team gathers in the office to review business. But the buzz is all about Richard III and Paxman's leaders interviews. It's going to be quite a week – national, live and unpredictable telly gets the adrenaline flowing like no other medium.
Tuesday
Channel 4 is hosting an encounter between a group of 25 MPs and 75 young people to discuss the issues that matter to them going into the election. I welcome everyone and hand over to Krish, who is fresh off the train from Leicester. The mood is lively with a palpable sense that first-time voters may be disengaged with formal politics but they are passionate about issues such as housing, education and jobs.
Wednesday
Wednesday is dominated by the monthly Channel 4 board meeting. Intense discussions with smart people such as Josie Rourke and MT Rainey about our future in­vestment plans in programmes and, with the launch of All 4, about how we continue on our path of data-led innovation.
We sign off the 2014 annual report, which outlines positive progress on commercial and creative momentum during the past year. Dan Brooke also reveals the latest creative for the Grand National, which showca­ses wonderfully fresh British animation.
Thursday
Thursday is an unforgettable day at Channel 4.
The ceremony to intern the remains of Richard III goes flawlessly – culminating in a wonderful reading by Benedict Cumberbatch of a poem written by Carol Ann Duffy.
And then there is a build-up to what feels like the start of the 2015 general election, which is to be filmed at Sky's studios in West London.
Jay Hunt, our chief creative officer, and John Ryley at Sky have worked tirelessly over many weeks and weekends to persuade the parties to come to the table for this unique joint broadcast and there have been countless moments when we doubted we'd get the two leaders to turn up. But turn up they did – as did our new signing Jeremy Paxman, who Jay had lured back to remind the nation of his unique interviewing skills.
I watched the broadcast with my chairman, Lord Burns, and his wife at their house in West London – lasagne on our laps. There's a sense of pride at the end of the night that we've played our part as a public-service broadcaster in bringing the drama of the election alive.
Friday
The following morning, I am having an enjoyable breakfast with Tom Mockridge, who has just partnered with Jonathan Allan's ad sales team on launching the Virgin Business "Pitch To Rich" campaign. Tom has recently announced impressive plans to invest in Virgin's infrastructure, which I am keen to learn more about.
On the way back to the office, the ratings come in from the night before – The Battle For Number 10 reached more than four million people over the broadcast and the show peaked at three million, which was a pleasing result. It was also one of the most Tweeted-about UK shows of the year so far. Across the week, our coverage from Leicester reached more than six million people too.
Catch up with David Kosse, the new head of Film 4, fresh back from South by Southwest, where his film Ex Machina was launched in the US market. He came back via LA, so there is much to catch up on in terms of how Film 4's new slate of projects is going down among our various partners on the other side of the pond. Pleasingly, he is able to announce that Film 4 will be a partner on Steve McQueen's next movie project, which is to be a heist thriller.
Lunch at The Cinnamon Club with Chris Curtis, the editor of Broadcast magazine, following the announcement this week of Channel 4's investment in Renowned, a young production company and the sixth from our Growth Fund.
The week has gone by without any exercise, so I'm keen to get on my bike with my son on Saturday morning. We do a loop of the Olympic Park, and several of Regent's Park, and catch up along the way. It ends in Oxford at a reunion dinner at my old college. Am fortunate to sit between a very old friend and Ian Hislop – "the most sued man in England". A very entertaining and enjoyably liquid night at the end of a memorable week.
The lowdown
Age: 51
Lives: Central London
Family: Two grown children
Interests outside work: People and places
Motto: Mission with mischief