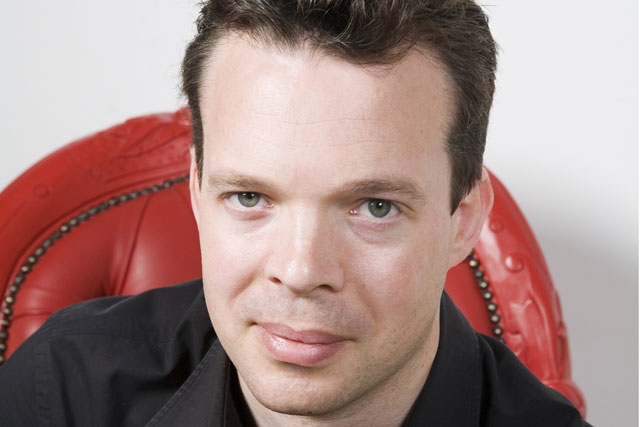 Monday
Squeezed into my normal cattle commute from St Albans, I cannot avoid the conversation occurring between three nearby students. I never knew you could slip so many "literally's" and "likes" into one sentence. All their decisions seem to need endorsement by a different "like". I reflect that nothing really changes over the years, as I have the same worry while writing this.
It's a double-whammy morning, an early start and a painful Pilates class. We have a change of venue today and I note it's not the first time I've been stretched in our CEO's office. Still, I'm glad that the class is part of the company's excellent wellbeing programme.
I always deliberately try to set Monday aside for admin and this week is no different. I clear down my emails and have lunch at my desk.
I follow this up with a status update with the barter team, Penny Smith and Justin James-Cafferty. The holiday season has made it feel a long time since the last, but I'm glad to see everything is on track as usual. A client supporting their budgets with their own product is a no brainer if managed correctly. Our latest inventory to review is a consignment of unwanted shop display cases. It's certainly never boring working in barter.
The rest of the afternoon is occupied with preparation for 2014 financial planning. I'm sure it gets earlier every year.
Tuesday
The morning gives me some welcome time to sort out some of the more pressing jobs on the "to do" list. I nip over to the press team at PHD to seek help on one particular job. I'm lucky our offices are on the same crescent as three of our five agency brands – OMD UK, PHD and Rocket.
Lunch is nearby with Steve Bond, managing partner at Talon Outdoor. It's only six months since the transition from Posterscope, but it's clear that a great working relationship is already in place.
In the afternoon, I make my way over to Manning Gottlieb OMD to see their commercial director, John Ryan. We are investigating methods of leveraging more out of our large client base. We have plenty of ideas ranging from the impossible to the idiotic, but hopefully a few gems in between.
I'm thankful that I can hot desk afterwards, as I got nowhere near putting out the fires from this morning.
Wednesday
The day starts with our quarterly Omnicom Media Group "Refuel" session at RADA. Our shared financial services centre is our host this quarter, along with all the pertinent company updates from our CEO, Philippa Brown.
I tempt Bhavin Balvantrai, OPera head of research, out for a burger at lunch. I have ulterior motives to pick his brains. The guy knows far too much about too many things, so I have plenty to pick.
The day closes with a conference call with our Bathstore client and the team at Astus, one of our barter partners.
Thursday
I meet Marc Bignell, our worldwide chief investment officer, to discuss progress on an EMEA project. We are looking to replicate our UK barter model in another market and I enjoy the cross-market translation issues we need to overcome.
I'm not long back in the office before jumping on a call to one of the senior Vodafone clients, followed by some more precious email time.
I have lunch with our CFO, Martin Telling, and while we have a lot to talk about, conversation cannot get away from tonight's big race. It's the LGN Inter Advertising 5k run, and Martin has forfeited due to another engagement. He's gutted as he was the favourite in our head-to-head this year.
Later, I'm back to Manning Gottlieb to catch up with Dean Wilson, CEO Active International, another one of our barter partners. I have to leave promptly to join the 500-odd other runners in Regents Park. By the time I am home late after some re-hydration, I am already starting to feel the pain.
Friday
Unusually, I am behind the wheel today, praying that the M25 will be kind to me. It is and I arrive in plenty of time for my friend and colleague David Pinnington's celebration golf day at Worplesdon Golf Club. Pinners died earlier this year and is missed by a great many of us, as clearly demonstrated by the number of OMG-ers in attendance.
The "CS Cowboys", Bart Michels, Sam Rosser and I enjoy several "hands of Pinners" out of the trees to post a decent score. We don't win and we don't care. There is plenty of appropriate banter, reflection and money raised for The Royal Marsden.
I leave thinking that this would have been a day Pinners would have loved and also praying that the M25 remains kind to me. It is not, but for some strange reason I don't care.

Age: 43
Favourite media: Cinema
My biggest inspiration: My family
Dream job: Quentin Tarantino's job
Not a lot of people know this about me: My great uncle was the tallest man in Ireland