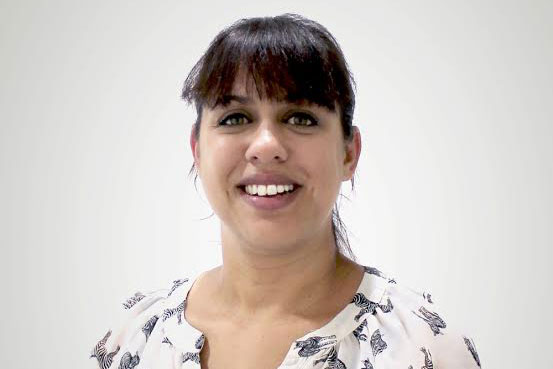 Monday
As I commute to the office, the podcast My Dad Wrote A Porno has me looking like a nutter as I'm once again laughing out loud on the train. It's brilliantly hilarious comedy listening and after a week in sunny Abu Dhabi, it makes getting back to work that little bit easier.
I start the day off with a sales update meeting to hear about upcoming bookings and what's already in from the week before. After my time off I'm especially delighted to hear lots of good news.
Next I sit down with our head of people and culture, Laura Marotta, to talk about appraisals. Professional development is vitally important at DCM and after implementing a new appraisals system we're taking a particularly close look at training, mentoring and personal growth, among other exciting initiatives, to see how we can help our workforce develop further this year.
My final focus for the day is getting out invites to key clients for the upcoming Bafta awards ceremony. I was lucky enough to attend last year and managed to stand next to David Beckham. I really did contemplate whether a quick touch would be worth being kicked out of the ceremony for.
My day ends with Wacl's "Making the best of you: Building your brand, profile and network" event at Havas. It is brilliantly hosted by Anna Jones (the chief executive of Hearst UK) and offers insight from a range of people include Syl Saller (chief marketing officer for Diageo) and Laura Vipond (new business director, Karmarama) on how to build your own personal brand and why it's never too late to do so.
I particularly liked the idea of "tribing up" - ensuring that you are surrounded by people who can give you great support but also cut through any bullshit.
Tuesday
Today starts with a breakfast meeting with our Innovations team and the ideas are flowing. We had some amazing entries to the inaugural Digital Cinema Media Awards in 2015 and want to ensure that we are generating lots of exciting new tie-ups for brands going forward.
Particular highlights already include E4's hijack of DCM's ident and Smart Energy GB's live experience 3D event that saw their mascots, Gaz and Leccy, break out of the screen.
After a quick lunch at my desk, I meet with Sylvia Wan at The Industry Trust. Funded by distributors, they do a great job in addressing the ongoing challenge of film and TV copyright infringement.
The growth of great content means people are more desperate than ever to get a hold of it, but with over 78 per cent of the UK population being cinemagoers, the power of the big screen means that they still want to watch it in the cinema.
I then join team Vivaki for a meeting with Emma Morris, who is head of AV at Starcom MediaVest Group. We have a great chat about how far cinema has come in the last few years and the integral role it is playing on the AV media plan.
I talk her through our latest research, Building Box Office Brands, which was conducted in partnership with Millward Brown, and reveals the unique value of cinema media in today's cross-media landscape.
We are kicked out of Starcom's lovely new offices as they set up for Pippa Glucklich's launch of her WACL presidency. DCM's chief executive, Karen Stacey, is on the WACL board and at DCM we have a lot of powerful women in important roles, so we're keen to support championing women coming up through the industry.
It's straight down to London's Curzon Soho for an exclusive screening of eOne's Bafta and Oscar-nominated film Spotlight, courtesy of DCM Tuesdays, our monthly film club.
Nigel Sharrocks, DCM's chairman, has agreed to host a Q&A with Curzon's chief operating officer, Mel Alcock, to kick-off the event which showcases our new partnership with Curzon.
Mel talks about the heritage and prestige of the independent Curzon brand which runs across distribution, cinema and on-demand and the exciting opportunities available for brands to partner with the boutique cinema.
Wednesday
In line with DCM's flexible working policy, I'm off every Wednesday. This allows me to spend time with my daughter, Evie, while getting on with some much needed personal admin.
However, this week I also squeeze in a coffee with my good friend, Annie Munday, from New Media Co, who is working on a project around targeting film lovers outside of cinema and we discuss if there's any way for DCM to get involved.
It's then back into town for another event – ISBA's first Insight event of 2016. DCM's Karen Stacey is presenting alongside Sue Elms, Millward Brown's global head of brand management and L'Oréal's chief marketing officer, Hugh Pile. The theme of the night is emotional brand building and how it's key to creating long-term profit and connections with consumers.
Thursday
It wouldn't be media if you didn't have the odd cancellation and this week it happens to be from ADARA's David Morrow. He's off to San Francisco in a new role as vice president, global marketing so I guess I have to let him off. ADARA is a partner of Advertising Week Europe, as is DCM, and it's always great to catch up on what different parties are up to.
Next up is a birthday buffet for our marketing and insight director, Zoe Jones. Typically, varieties of brown food are laid out in our communal kitchen for all employees to tuck into, but we're celebrating a landmark year, so the treats are extra special. 2016 is the year of big birthdays for DCM, so many more such celebrations are expected.
I then go for a walk and talk with Michelle Stevens – our sales controller. It's amazing how much you can cover whilst getting some fresh air and we discuss the outcome of some internal interviews she's carried out this week. It's fantastic to hear how well the candidates performed and that we are promoting Dalia Ali from sales assistant for Group M to agency executive for Aegis.
My afternoon is taken up with a meeting with the rest of the senior management team to look over our 2015 year end results. It was a spectacular year, with DCM seeing an increase in cinema ad revenue of 27 per cent year-on-year, breaking the £80 million mark for the first time.
Friday
Today I am immersed in an all-day sales and operations strategy session at The Wallace Space in Covent Garden. We're always looking at ways to make cinema ever easier to plan and buy and spend the day brainstorming how we can make production ever quicker and lead times even shorter.
Not only did we recently commission Caria, the media and creative campaign service for TV, VOD and Online Video, to provide DCM's partner media agencies with a more streamlined campaign management service, but we also hired ex-Channel 4-er Tohun Adesokan as our operations controller to help drive the projects that will make us match fit to compete in the world of AV.
Sadly being out of the office on a Friday means I miss out on our monthly film club, held by Tom Linay, our very own HOF (head of film), which is a screening of The Big Short, followed by drinks in our bar, Maloney's. Luckily though, our day also ends with a few drinks down the pub, so it's not too bad an end to the week.
The lowdown:
Favourite media: It's pretty hard to top cinema but anything that provides great content and flexibility so BBC iPlayer & All4.
My biggest inspiration: Depends when you ask me, in the morning Kathryn Bigelow, after a few glasses of wine – Beyonce!
Dream job: Restaurant critic
Not a lot of people know this about me: I would chose Harry Potter as my specialist subject on Mastermind.