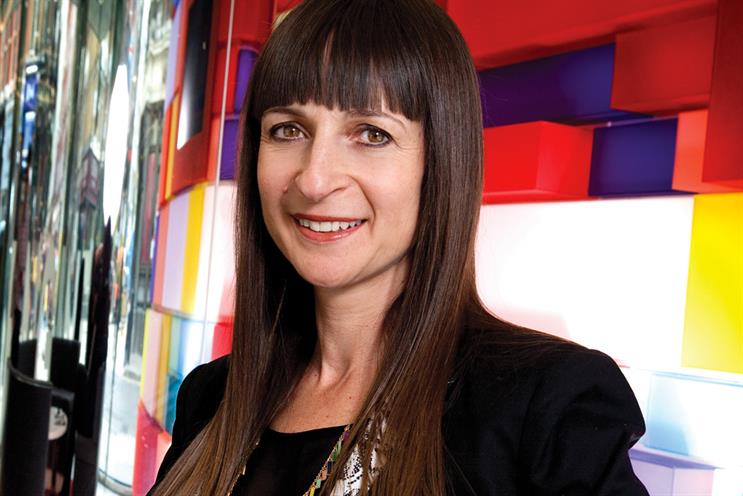 Monday
In by 8:30am for a pitch rehearsal and then straight to Paddington to catch the 11.20am to Reading. Ben Long, the creative director of WCRS, is carrying his own Mac screen and we get some strange looks on the tube. Never pitch away from home without your own monitor. The pitch goes well but we're in the post lunch slot and fourth on, so it's hard to read.
Arrive back mid-afternoon and interview a very smart bloke we are trying to woo to start a new business at Engine. He's keen but not yet over the line. I sell hard.
I get home by 6.30pm and read the 2017 Guinness Book of Records with my children. We like to guess the records such as the longest carrot ever grown (6.2 metres in case you're wondering).
Tuesday
I drop my nine-year-old son at school. He is nervous for the finals of the poetry competition where he has to recite a poem in front of the whole school. I tell him I also get nervous about speaking in front of hundreds of people, and my trick is to focus on the front row and pretend I am speaking just to them.
My first catch up is with Erminia Blackden, one of our star planners, to discuss the insights coming out of the research we are doing on the 21st century woman.
Preparations are in full swing for our end of year Engine meeting this week. It's a high box office event with all 850 staff attending and a mammoth production, celebrating our work and our people and involves the usual mickey taking of senior management.
I assign Richard Dutton, our CMO, with the tricky task of telling me if I am not funny enough. He looks worried. The theme is the end of term assembly, so Simon Peck (our group MD) and I debate whether he should dress up in school uniform or not. Obviously the answer is yes.
Late afternoon call with my chairman Terry Graunke and CFO Jim Rojas in Chicago to discuss our 2017 budget, which is being put to bed. We all agree 2017 is hard to read but we have some exciting plans up our sleeve.
Wednesday
The morning starts with a new business meeting with an intermediary representing a mystery client looking for a joined-up agency solution. He says he would be amazed if we didn't get shortlisted. Fingers crossed.
Lunch is at Chisou with Alex Bigg, the new CEO of MHP, our PR agency, where I happen to bump into Keith Moor, our Santander client.
Then, it's rehearsal time for the Engine end-of-year meeting. I get to watch the spoof Engine Game of Thrones edit that Matt Edwards, CEO of WCRS, has put together for the meeting. I wonder if Matt has topped last year's Downton Engine spoof and indeed he has – I am crying with laughter.
Time to get ready for the Kingston Smith event about the future of the industry post Brexit, where I am speaking on their panel. The evening starts with a presentation of their latest data on the state of the industry and they paint a far from pretty picture on the direction of travel for margins, especially in digital. I go to bed thoroughly depressed.
Thursday
This morning I'm meeting with the leadership team of a potential acquisition. It's a possible game changer for us, which I am excited about. But it's a marathon not a sprint, and this one could run for a while.
Then, I head to Friends House on Euston Road, where our end-of-year meeting is taking place, for a final rehearsal. Simon and I host the event and our events business Slice makes sure it runs like clockwork.
The brown paper school lunch bags, complete with apple, juice and sherbet dib dabs are lined up. I have my gags ready too.
The Engine choir opens the meeting, dressed in red and black. We celebrate the year and the work, give out awards and "most likely-tos", and share our plans for the coming year. It's my favourite event of the year and it ends on a high with much laughter when the Engine Game of Thrones spoof is played. Phew.
We head over to a nearby pub with the team who put the event together for a well-deserved drink.
Friday
Rachel, my personal trainer knocks on my door at 6am with her instruments of pain in hand. I'm not sure what I was thinking agreeing to this after a late night.
I drop my daughter at school, listening to cheesy music on the way. She is lobbying hard to persuade me to buy the new Kylie Jenner Lip Kit for her and I try and steer the conversation elsewhere.
First up today is a call with Oliver Rust, who runs our Asia Pacific business. They have had a stonking year and we discuss various hires he has made and wants to make.
Most of the afternoon is spent with our senior management team doing Unconscious Bias training. Better with Balance 2020 is our commitment to ensure that 50% of our senior staff are women by 2020.
We are putting all our staff through this training to increase awareness of the natural biases we bring to every conversation, and the senior management team are the guinea pigs. It's a very useful session and we come out with some good ideas around how to change behaviour.
I then check in with Rick Eiserman, who runs Engine USA, to discuss the upcoming global leadership event we will have in Miami in January for our most senior staff, before rounding off the working week by singing happy birthday to one of our HR team and having a slice of cake. It is Friday after all.
I'm home by 6:30pm, where I put on The Apprentice on catchup to see a cameo role from some Engine staff. It's rather lovely to be on the sofa with a glass of Sauvignon in hand. Cheers.
The lowdown
Age: 48
Favourite media: SkyGo, Instagram, Grazia
My biggest inspiration: The future
Dream job: This one
Not a lot of people know this about me... I once won a poker tournament