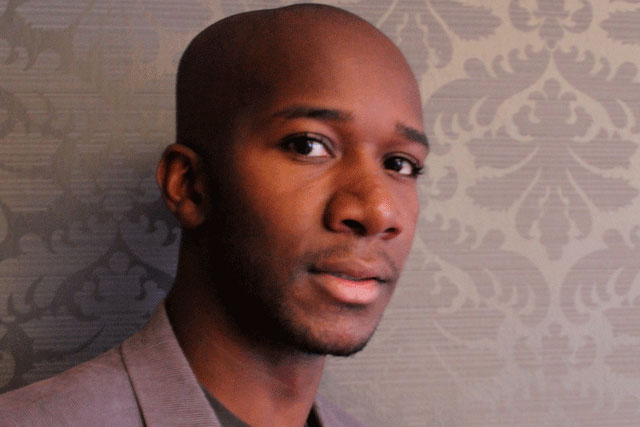 Monday
The day starts with me repeatedly hitting the snooze button in vain. Today is cycle day. I use the bike ride to think about everything that needs to be achieved this week. It's 'What's Hot' week, where we write small insightful articles for clients, so I start thinking about topics – 'trends in consumer spends', 'btsport', 'instinctive strategy' – then, doh! My bicycle chain slips off.
I arrive at Dean Street. The day hasn't started well, so I take a trip to the mood doctor – by this I mean our "real" head of communications, David Mullins, on reception. Today he's typically upbeat – and now so am I.
I pop into the pitch room to wish luck to the unfortunate guys who are starting the week with a 9.30am pitch. They seem ready though – David must have got in here before me.
I sit down and work with Meatballs (aka Rachel Eagles one of our account directors) to tighten up the necessary documents for a conference call with the CEO of Red Letter Days, which has been brought forward unexpectedly from tomorrow, to 3pm today.
Mid-morning it's a new-business meeting with a recent start-up which already has a product that's selling well. I love working with these types of companies that are led by entrepreneurs and driven by opportunity and innovation.It's always a gamble on our side, though, as some start-ups initially need general advice rather than media plans.
I think it's important to be clear on what media can deliver right from the start, but also to support and back the businesses you believe in. This reminds me, I need to send over some ideas I've been mulling over for Rated People.
Lunch is welcome drinks for a new member of the team: "Welcome to the7stars, we started in a pub, and now you will too."
Monday magic strikes at 4pm as my internal meeting is cancelled. So I open up the red book of important projects and dedicate two hours to the cause.
Tuesday
I catch the Tube this morning, avoiding most free media to tuck into something I've been meaning to read on the iPad, like The Week (inevitably from a few weeks ago), or to take another Spanish lesson on Dualingo. But today, TimeOut leaps out owing to it sporting a client's wrap (Upbeat).
In the office, Tuesday begins in earnest with a dedication to writing two client strategy documents, but my progress seems to be dictated by the pace of Mark 'Rhythm' Jarvis' beats, which is fine until Mariah starts wailing. Luckily, one of our planners, Super Sam, comes along with a new client brief, so we decide an early working lunch is in order. Piccolo Forno here we come.
The afternoon is spent working on potential award entries for Media Week. There's plenty to talk about, which is great. After that, Jenny Biggam, Nick Maddison and I have a meeting with an interesting start-up, followed by a second-round interview for a strategist position.
As I leave for the day, I notice the7stars' new magazine is out. It's a great read until I reach the last few pages and see I've been ripped into by Anuschka Clarke – under the "What's 'Not' Hot" section – for my dance moves! Well at least she brought Liam Mullins down too.
Wednesday
First off is our weekly company meeting. The idea is to keep everyone close to the most important things going on in the business that week – close being the operative word here, as it's literally a squeeze to fit everyone in the boardroom. Luckily, the grand opening of an additional floor, with a bigger space for the company meeting, is just around the corner.
This week's meeting is a lively one, although the main highlight for me is the return of the weekly company Bake Off. Each week at the end of the meeting, we eat and judge baked goods made by one of the team. This week it's the turn of Vanessa and Mark who set the bar high for the beginning of the 2013 contest.
The company meeting is followed by an IPC research update on Generation Y Not. And the next part of my day literally flies by. A little work with our Trends team, a couple of compact 30-minute slots on Suzuki and Phones 4u, and then it's straight into a four-hour, all-agency meeting with the new high-protein dairy drink, Upbeat. Plans are going well and everyone seems happy, so we ditch the healthy stuff and head to the pub.
Thursday
The morning starts with running through a new brief from Suzuki and planning how we're going to answer it, followed by a run through a new insight project with Kerry Hindhaugh at ClearChannel.
I have to postpone my lunch meeting with Mark Burl from Global for another day, to prepare for an unplanned client lunch meeting.
At 12pm we have our weekly open brainstorm. This week Tom Haskell moderates some hot-off-the-press client briefs that have reached the "now we need ideas" stage of the process. It's a compact but productive session
Before my lunch meeting, I manage to squeeze in two games of pool against David 'south London boy who grew up in pool halls' Mullins, and somehow take myself into the next round of the7stars pool tournament.
After a couple of hours client side in north London, I return to Soho to complete my What's Hot contribution for next week entitled, "Why your brand doesn't need to advertise".
After a busy day, it seems like the perfect time for some cocktails with The Big Issue.
Friday
"I blame Steve Nicolaou" [ad director at The Big Issue], is the first thought I have when I enter the office – he and his team are responsible for this morning's late-night-induced headache.
After a strong coffee and an Upbeat protein drink, I'm ready to delve into a couple of data and digital planning projects. I spend some time working on our bespoke tools that look to pull in data from the most relevant insight sources to help our planners as they go through our process.
Next, I meet up with Samira Raj, CEO at market intelligence trends company Crayon Works, to discuss a very special secret project we're working on. Our thinking is on the same page, so things move along swiftly and I get out in time to join a presentation from Global's Mark Burl about its 'Summer of Music' plans.
The power and impact of music seems to be the theme of the day. Gareth Jones, a partner at the7stars, sends a link to some of the incredible promotional work for the new Daft Punk album, and as I browse through the links, I stumble across the disturbingly fascinating 'Celine Dion dances to Get Lucky' video on YouTube. This seems to trigger a flurry of good news, as I get a call about a new business win and a couple of other great bits of client news come in
The afternoon involves me sprinting around Soho looking for a birthday card for my wife and for another white shirt, for yet another wedding.

Personal CV

Age: 32
Favourite media: Word of Mouth, still going strong after all these years
My biggest inspiration: Another year another inspiration. Last year Obama, this year Bruno Mars
Dream job: Music producer in the 1970s, who is now "in and out" of retirement
Not a lot of people know this about me… I've been in a police chase that lasted a couple of hours, although I've never been arrested