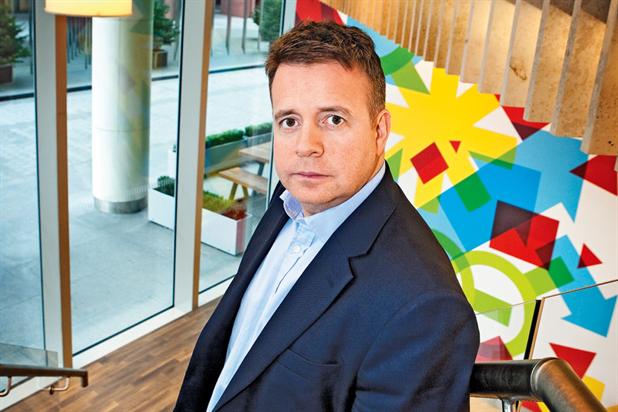 Monday
My week begins with a 10k run with my neighbour at 5.45am, an early start and despite an injury I'm carrying from coaching my son's rugby team (it must be age), it always sets me up well for the busy week ahead.
In my new role as head of trading across all media, the first meeting of the week is with the Executive Investment team. We have an excellent buying team at Amplifi and it evolves into a lively debate between Azon Howie, Andy Vesey, Simon Bevan, Rob Rosenthal, Paul Davison, Tim Radcliffe and Kerry King.
After discussing key projects and partners our attention turns to which media owner needs to work harder for our clients' business and how we can help them. Always a two-way street.
I then rush into back-to-back meetings with the Asda team and hold the Monday conference call with Sara Humphries, who leads the account from the Leeds office.
Old habits die hard and I spend a little bit of time going through each newspaper of the day.
The day ends with a conversation with Stuart Mays from Global. I have known Stuart for over 18 years and enjoy his company very much – though if he mentions DAX to me one more time, I think I will explode. Love it really!
Then it's home time, thank goodness. I nearly always miss bath time at the request of my wife as she thinks I excite the kids too much before bedtime and it annoys her. She wins this time.
Tuesday
Starts with a run and some circuit training with my neighbour – he's so much quicker than me but I love the competition.
I try to take the kids to school each Tuesday and today is no exception. On the rush to work afterwards I return a few texts to Zoe Bale, head of press, about a new opportunity for one of our clients, Chris Pelekanou from Clear Channel, and another regarding a client lunch on Wednesday.
As lots of people know, I am more than happy with Café Rouge as a lunchtime destination, but somehow I don't think it's appropriate for this client.
First meeting of the day is with Ed Chalmers from C4 and then onto a meeting with Judgy and Jim Freeman from the Telegraph. A lot covered quickly. I leave the meeting feeling positive about the actions that have been discussed.
I then prepare for my Shop Direct client meeting – a very challenging client but I love them for their passion, ambition and determination to do things differently with media owners. It's a vision mirrored by our own at Amplifi.
I then have a quick lunch with our neighbour Tony Evans at Facebook (not the circuit training neighbour). Facebook's offices are now only a two-minute walk from our Dentsu Aegis offices.
Next meeting is with James Wildman. I got to know James well when he was at Yahoo and it's nice to see him enjoying his new (ish) role at Trinity Mirror.
I pass Ella Dolphin and Anna Jones from Hearst in reception on their way to see Rob Horler, my CEO, so I brief them to say nice things about me.
Wednesday
I'm off to an audit, thankfully it all goes well and I congratulate everyone involved. Then it's over to Waterloo to meet up with Stuart Flint from Microsoft. I never know who is paying for the coffee as he's a client and a media owner but I normally win and he pays.
Back at the office I speak to Matthew Platts, my boss, regarding a new business pitch (it's never ending).
Thankfully it's been a good year on the new business front so far but it's a very challenging market out there. For lunch I meet Andrew Roscoe (not at Café Rouge, unfortunately) and as ever we have a good catch up.
Azon tries to persuade me to cycle home tonight, but I opt for the train instead and on my way home I bump into Phil Church. I used to work with him before he moved to Oz and now he has returned to the UK to work for Google. Good recruit in my view.
Thursday
I always listen to the radio on the train but I switch stations all the time, a very bad habit I know.
I meet Rak from Autotrader at Waterloo on my way into the office and as well as talking about our very large families he kindly invites me to the rugby.
Unfortunately though, I think my wife has different plans for me that weekend. Rak has just had his fourth baby so we compare notes on how little sleep we have had - he's winning this one.
Friday
I love Fridays. I chair our Amplifi monthly trading board meeting, which is typically spirited and full of energy.
This is followed by a meeting with Duncan Wynn at Sky and then a meeting with Dags at ITV. I am very much up for the challenge of working with the TV guys and very interested in learning more.
I always try and get the 6.30pm train home with Richard Morris, MD of Vizeum, at the end of the week. I make it back just in time for bath time and this evening, my wife lets me win.
Lowdown
Age: 41
Favourite media: All media
My biggest inspiration: Terry Hunter, my first ever rugby coach
Dream job: Sports agent
Not a lot of people know this about me... Mind your own business. Ok, I'm doing the marathon again