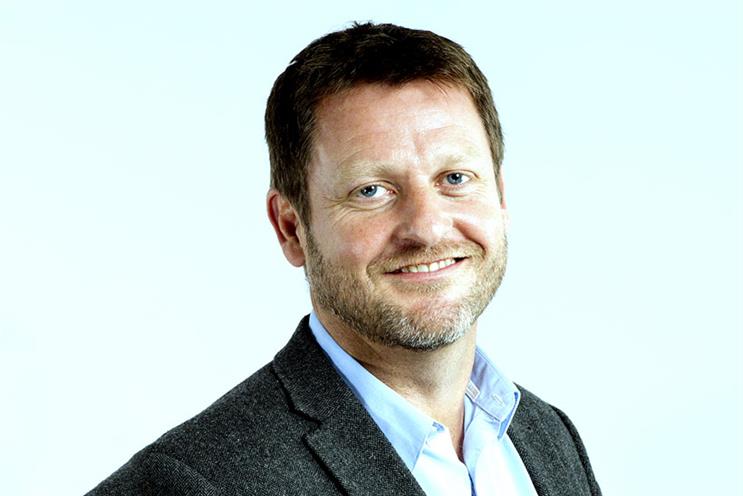 Monday
First thing I do in the morning is look out of the window and see if the hour-long commute on my motorbike is going to be sullied by rain. It's sunny…for now.
Biking's a great way to get to work – it blasts the cobwebs away from whatever the weekend delivered, and gets me focused on the week ahead. Plus, it means I'm usually out of the house before the bedlam of getting the children up and out to school ensues.
Mondays are often meeting heavy for me, both internal and client-facing. It's a very exciting time at Oliver. Bringing the functionality of agencies into our clients' offices is infinitely more complicated than I gave it credit for before I joined. The attention to detail is phenomenal and what I most respect.
The team and I plot the week ahead and what it entails for our clients, followed by some time with the senior team and a couple of meetings with advertisers who are looking to find out more about bringing media planning and buying in-house.
As of now, we're building a full service, programmatic offering for a global client – it'll include consulting and recruiting for teams in three continents, plus campaign management support from our global hubs. This is a big project. The levels of interest from advertisers, how they're looking to regain transparency and control over how and where they buy in digital media, seems to be growing every day. And that's got to be a good thing for the industry
The weather on the way home isn't, however, a good thing. Ever the optimist, I haven't packed waterproofs. After 25 years of riding a motorbike, you'd have thought my cynicism would've better equipped me. But no. I return home wetter than Captain Ahab's boots.
Tuesday
It's a dry ride in today. Joy.
My morning is spent in a couple of meetings and demos with tech vendors. At Oliver, we're neutral in terms of the tech we use with our clients. We often undertake consultancy work, based on marrying our clients' specific technological needs with the best offering within the market, so keeping fully up to speed with both the functionality and working models of all the major players is vital.
An interesting conversation chances with a chief executive of a major vendor that's evolving its offering to allow advertisers to contract directly, using API and SAAS: a fee-based model. This is yet another sign of the industry realising the importance of transparency – not just in terms of how the pound spent breaks down on tech and working media, but also in the relevance and true costs of inventory purchased.
As is often the case, my afternoon comprises conference calls with teams and clients in other markets; running through operational workflow; and data analysis of what changes are being made – and why – on campaigns.
On the motorbike ride home, I see over 40 separate cyclists jumping red lights – even at major junctions. The rising popularity of the cycling commute is a great thing, but with it usually comes with a high level of aggression and self-righteousness… it's not a race after all.
Wednesday
I start the day on a panel at The Financial Services Forum's event in the city. The topic is "The future of media planning" – it's little surprise, then, that this audience of marketers from the financial sector are primarily interested in the topic of transparency, and AI in programmatic.
I enjoy this type of discussion. The back-and-forth of questions reveals a lot about the challenges clients are facing, and the almost universal desire to build a media strategy that focusses around the customer journey across all platforms.
The event reaffirms what my team's been working with: the market seems to be going through the most significant change since the birth of digital media. It's inevitable that the only real route forward is for the advertisers themselves to play a more fundamental role in decision-making, for them to become deeply involved in how budgets are spent, and to understand the buying stream's fluctuating data.
The panel has provided a vehicle for getting the word out concerning the link between in-house and transparency – I couldn't leave for half an hour after it finished, a flurry of business cards coming my way. This and the motorbike might sound a bit rock star, but no doubt my kids will make sure I get taken down a peg or 12 later.
The afternoon is largely spent with recruitment in HR, discussing SNR and junior roles, timeframe management and ensuring there's a real cultural alignment with the people we place in our clients' offices.
Thursday
Today begins with my weekly catch up with Simon Martin, our group CEO. We talk at length about how more and more Oliver Global clients are asking about our offering in media, and how the transparent media buying process allows the opportunity for our clients to join their data, buying, and content in terms of hyper-personalisation.
We're growing quickly in China and this week, most of the conversation focusses around this unique market and our approach to bringing in-house media teams to our clients there.
It sounds massively cheesy, but Simon is an inspirational leader. And while he's hugely busy, he always seems to find time to discuss the big picture as well as the little details that are integral to making the inside model function as well as it does.
Helping colleagues in South America prepare for a major pitch eats up most of the afternoon. During the prep, the issue of transparency in digital media comes up again. This is clearly a global problem that we as a sector need to face head-on.
Friday
The end of the working week kicks off with an interview with two candidates – it's for a director role to oversee the internal agency discussed on Monday. The candidate quality is sky-high, and there seems to be a genuine appetite from people in the industry – not just our clients – to move towards the inside model. We're also preparing for a US trip to spend a week with a client and interview more potential candidates.
I spend a little time discussing the Oliver Awards ceremony. An annual do that recognises the excellent work our in-house staff are doing on a daily basis, it's one of many events we organise for employees not based in our hub offices. It really helps with company culture and shared learnings from across the industry.
I round off the week at the Olibar – where staff go for drinks downstairs. It always leaves a sore head for Saturday morning to deal with.
Lowdown
Age: 47
Favourite media: Radio 4 – The Today Programme. It's woken me up for over 25 years, and is a far more civilised way to wake up than the screaming of an alarm.
Biggest inspiration: My mother. She passed away suddenly earlier this year and I miss her every day.
Dream job:For some reason, a big part of my brain's always told me that being an abseiling window cleaner in the city would be a great way to spend the day.
Not a lot of people know this… I love cooking Indian food. Something about roasting spices and creating dishes from scratch is deeply satisfying.