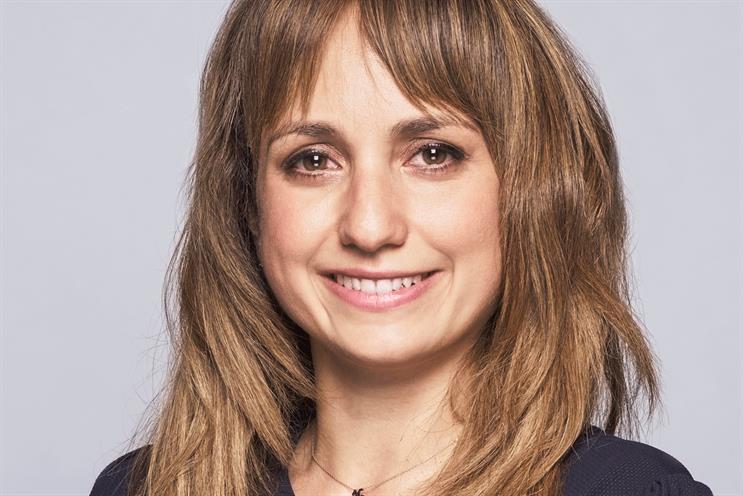 Monday
The week starts off in surprising warmth as the sun finally makes its appearance. Even after what feels like a lifetime in the UK, I still can't quite come to terms with British "summers".
I'm responsible for pioneering the FT's programmatic offering. The unchartered nature of programmatic means no two days are the same. I'm always learning something new. So while Mondays tend to be all about number crunching, report writing and preparing for the week ahead – there's a huge amount to unpack from these reports.
Once the job is done and I've sifted through the headlines from key digital news sources, I sit down with colleagues from our agency and client teams to prepare for a presentation we'll deliver to a leading luxury fashion brand on Tuesday.
Brands are increasingly coming to us direct to hear about programmatic and the meeting with this high-end brand reflects this groundswell of interest.
Monday wraps with an attempt to run home after work and getting caught in an almighty thunderstorm.
So much for that earlier sunshine...
Tuesday
The day begins with our weekly trading call with our Singapore, Hong Kong and Japan offices during which we share details on existing activities and what the rest of the quarter has in store for us.
This is followed by a meeting with our head of financial publishing, in which we discuss synergies between FT.com and all the specialist titles we hold in our portfolio.
Having agreed on some action points, I head off with my colleagues towards Camden Town for the presentation with the fashion brand.
Just our luck, we get rained upon the moment we step outside the FT building. My friends and family have been joking for a while that I bring rain wherever I go and I used to laugh it off but recent events have made me reconsider.
Wednesday
I live and breathe programmatic. Every action the team and I initiate furthers our commitment to break new ground in advanced digital marketing solutions.
Wednesday morning's meeting with Sociomantic Labs is no different. Sociomantic is one of many exciting players in the programmatic buying space and their buyer provides some fascinating insights into a buyer's world – what their day to day looks like, how they interact with clients and what they look for in their publishing partners.
The media industry is comprised of a rich and varied constellation of publishers. It's important that buyers understand how publishers use technologies in their back-end to fine-tune their approach. It's a productive meeting – dedicated to discussing strategies and challenges to programmatic adoption.
After a quick stop back in the office for a client call, I'm out the door again, for a meeting with Guillaume Le Pape, co-founder of premium mobile marketing company Mobkoi. We discuss all things programmatic and media, exchange views and stories and generally put the world to rights.
It's just a short walk away to my next meeting with a financial agency who are keen to know more about our offsite audience extension proposition.
Once again the heavens open and I'm greeted at the agency with a mop and bucket. Their offices have been flooded from the tropical downpour. We conclude the meeting with musings about moving to drier climates.
Thursday
Networking is always fun but today is superlative. Following an invitation from OpenX to take part in a day out driving supercars, FT's head of yield management and I are off to the Cotswolds to drive flash cars at mega speeds across a stunning rural landscape. The frisson is palpable.
For once, we have no rain and we even get a little bit sunburnt. A great day.
Friday
I start Friday morning with a breakfast meeting with my talented mentee – during which we discuss how we can grow and develop her career. I'm passionate about the power of mentoring and tithe my time accordingly.
Mentoring doesn't just benefit the individual being mentored, it also enriches the industry as a whole. The American poet and author, Ella Wheeler Wilcox once said, "With every deed you are sowing a seed, though the harvest you may not see."
After catching-up with email, I meet-up with a former-FT colleague who's now joined the wonderful world of programmatic and wants to pick my brains. There is a real sense that programmatic is coming of age and will satiate the industry's demand for better results and more transparency in the digital media buying process.
The working week concludes with drinks with my old team at Celtra, where I first discovered that tech can be rather exciting. Naturally, I get rained upon as I head to the tube station for the last train home.
The lowdown
Age: 33
Favourite media: I naturally gravitate towards digital but I love TV, radio and print in equal measure. I'm a content fiend.
My biggest inspiration: My family. I have a huge amount of respect for their ethos and all they've accomplished. It's certainly taught me a lot.
Dream job: Running my very own boutique B&B on a Greek island
Not a lot of people know this about me... I was the captain of the football team at school