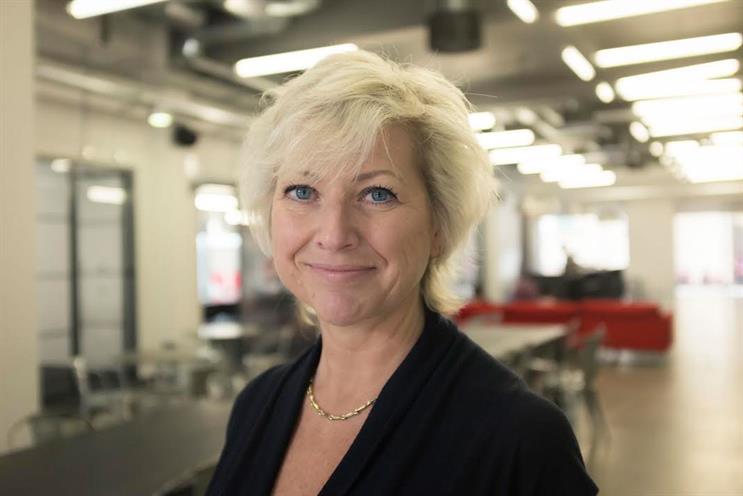 Monday
The alarm goes off at 5.30am, I successfully avoid any urge to leap out of bed and go for a run, and wait for Capital FM to blast into action.
Today I'm heading to Samsung for a status meeting with the media team. The car radio is tuned in Classic FM, and en route I spot any out-of-home (OOH) campaign changes as I head towards the M25 and Chertsey.
I meet my team, Roz and Pip, in Samsung's coffee hub where we run through changes I made to the presentation we're taking our clients Andrew, Georgie and Dee through.
While in Chertsey I get together with Chong-Won, Samsung's head of product marketing, for a project that needs urgent attention, and grab a quick corridor chat with brand director James Eadie, before heading back to Cheil.
We need a quick turnaround on a Samsung HQ brief, so I've asked Rapport to come in to update on market movements from Friday.
James Davies pops in the take me through his new venture at XAd. Bringing OOH and mobile together is a no-brainer but as yet, I've not seen it done well.
We have a team meeting to recap progress on pressing projects and activities from last week. Sadly it's now too late to make that spinning class I'd set my heart on.
Tuesday
The alarm shocks me into consciousness again and I contemplate, and immediately dismiss, an early morning pavement session. I'm at my desk by 8am to respond to emails which came through from Cheil HQ Korea overnight.
This morning is devoted to what's going on in the agency. Our weekly agency management meeting looks at short and long-term projects, resources and delivery timelines, and shares client feedback.
Every Tuesday I hold a gathering with Cheil's creative teams and take them through new innovations, great campaigns and current briefs. It's a great opportunity to loop them in during planning and has helped deliver eight OOH media firsts in the past two years including rebranding Heathrow Terminal 5.
Lunch is with Alan Brydon, the chief executive of the Outdoor Media Centre. We discuss issues that need tackling in the OOH market and a collective approach. We are all keen to see the re-energised OMC impact OOH and the wider media landscape.
On my return we have a conference call with Starcom to ensure we are aligned on a current brief.
Iain Chapman and Nick Shaw from Ocean Outdoor are in this afternoon to show their new innovation and site developments.
With no evening events this week, I use the time for a general catch-up, leaving the office at around 8.30pm, but still time to swing into the White Hart as I walk to Waterloo, picking up Stylist magazine on my way.
Wednesday
I keep to my rigid training programme, which means Wednesday is recovery day, so no gym today.
Early most Wednesday mornings, I head to Samsung House. This morning I'm having coffee with Nathan, head of operations. I then take up residence in the first floor coffee hub. This allows me to informally catch up with members of Samsung's corporate marketing and product teams.
On the way back I catch up on emails and send a note to Rapport's Chris Marjoram to plan a celebratory glass following its 20th Century Fox win. At Waterloo I make a detour to check out the motion screen and any experiential execution JCDecaux has running. Recently MediaCom had a full Waterloo take over for the new Jurassic Park release, which was exceptional.
Lunch is at my desk, a glance at dailymail.co.uk exposes me to all things I've ever looked at online and chosen not to buy.
Samsung are sponsors of the England Rugby team, so Pip has taken the lead on an interactive activation and is working with Cheil technicians. She takes me through progress and what needs to happen next.
Thursday
Back on my vigorous training routine, but sadly the brisk walk to the station is abandoned for a breakfast meeting regarding Piccadilly Circus tenancy.
My journey allows me to catch up with both Twitter and LinkedIn. On Twitter I follow the media industry, influencers and Huffington Post. LinkedIn is a terrific source of updates and inspiration.
I have an early conference call with Cheil HQ to discuss an outstanding proposal. My colleague Soomin sits in to translate. I also swap emails with Neil Morris and Ben Smith at Grand Visual who are on hand with technical questions.
Today guests from Samsung HQ and Cheil HQ join a late working lunch to go through the UK OOH market and specific HQ projects.
Chris Pelekanou and Richard Bon are in for an update on all things Clear Channel. Although disappointed following the TfL announcement, they are extremely positive about the future.
Friday
On Friday a few clients use Cheil as their base for London meetings. Today Samsung's media team is in so we finalise plans. Friday is the main OOH booking day and the market is moving extremely quickly.
I send a quick email to Tom Goddard regarding his Digicom news, and we plan a catch up in the not too distant future.
Lunch today is with the delightful Spencer Berwin from JCDecaux and naturally, we discuss their recent TfL win then lapse swiftly into industry chatter. He is keen for feedback on his team, which is a pleasure to give as we see them regularly.
Being based close to Waterloo I rarely use the Tube these days, but I make a conscious effort once a week to check out what's running across the network so return to the office via the Bakerloo Line.
After a fruitful week, the beers are out from 4.30pm onwards. Cheil is extremely sociable with a big gathering at our bar-café. I nip into Hix then I grab a cab into town to meet friends.
In transit, I book a spin class for the morning, which I promise myself I'll make.
Lowdown
Favourite Media: I'm a Sunday Times reader, it is my only paper of the week. LinkedIn is a favourite source of information. I am not a big TV watcher though 9pm on Sunday night is usually worth checking out, I absolutely loved Channel 4's Humans.
My biggest inspiration: I live near Headley Court, the armed forces' rehabilitation centre. The determination and drive from those wounded is unfathomable and puts everything into perspective.
Dream job: I genuinely love the media industry and I am really enjoying agency life having spent most of my career on the media owner side.
Not a lot of people know this about me: I'm a qualified fitness instructor/personal trainer, hence my dedication to a maintaining a rigid training programme.