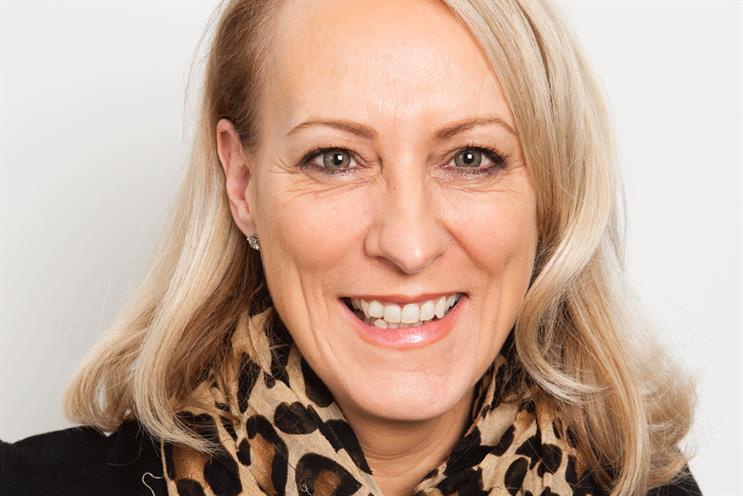 Monday
The week starts off with me working at home – reviewing budgets & plans for 2017, as well as a new business presentation for a new market.
We're proud of Astus' steady growth over the years, now operating in China and Australia since 2016 and 2011 respectively. The fact that continued expansion is on the horizon is an encouraging sign of the state of the global media industry – and the industry's faith in our model.
Come the afternoon I'm heading in to London Studios on the South Bank, preparing to record this week's The Apprentice: You're Fired. I was invited back on the panel to provide an "expert business perspective" – in other words I get to say all the things I've been shouting at the TV the past few weeks.
It was a joy to share the stage with Rhod Gilbert and my fellow panellists Hugh Dennis and Gaby Roslin. The recording flies by and soon we're all back in the green room for a post-show drink.
Tuesday
A daybreak call with Oz to start, but after a quick email scan and a train to Victoria, I'm walking through Green Park to the office. The peace in the park followed by the bustle of the city makes this a welcome part of my commute, and I'm soon at Covent Garden for our group monthly board meeting.
A few more emails and meetings to get through then I skip off early for my 24th wedding anniversary.
The evening is spent with my husband John and son Jack, sipping champagne with Heston B at the Hinds Head before dinner at The Fat Duck.
Jack is home from Cambridge, so we couldn't have let him miss out (got to keep these students fed somehow).
Cue some reminiscing. John and I used to live near to The Fat Duck – we saved up when it first opened and went twice. We then moved away from the area and couldn't afford it for a long time, so it's our first time back there for 21 years.
Wednesday
Not such an early start today. Kicking off with a call to China at 9am and then off to lunch with Maxus' Lindsay Pattison at The Ivy. Always lots to talk about with Lins – the adventures of doing business in China and other markets, sharing tips on managing staff, clients and some other topics that will stay between us and the wine list.
After lunch I put pen to paper about the uphill struggle faced by aspiring female business leaders. I contribute a regular column on the subject, and lament the sheer scale of the issues at hand compared to my dedicated column inches.
Still, recent steps made by government and boards are always heartening to see, even if we still have a long way to go.
Thursday
Once I've packed Jack off to Cambridge, I'm heading in to London for a lunch with Amplifi CCO Simon Bevan. It's a long overdue catch up and a lot of fun. I hear all about the success of Amplifi's Big Bang charity ball, held recently for the UCH Cancer Fund.
I spend the afternoon working on our event plans for 2017 in the UK and Australia as well as writing debrief notes from our annual shooting day in Bisley. I always look forward to these events as a welcome opportunity to spend time with industry luminaries in the great outdoors, and there's plenty for me to write up afterwards.
Come late afternoon, the office is buzzing with a new business win – drinks soon flow as the team rightly celebrates all the hard work that went into it.
As the party continues, I make a sly exit and get home in time to catch 'The Apprentice: You're Fired' and see what made the final edit. Watching the show again, I wonder how Claudine Collins will get on in a few weeks' time when she interviews some of these characters – always one of my favourite episodes.
Friday
Today I'm working across time zones again. I have an early morning chat with John Steedman, chairman of WPP AUNZ and also with Paul Brooks, CEO Dentsu Aegis Network AUNZ to set up a few meetings for my November visit.
I usually travel to Oz twice a year – it's a common misconception that the market isn't so different from here in the UK, but you have to dedicate the time to understanding its nuances.
When we first explored Australia I relocated to Sydney for a year to make sure the expansion was handled in the right way.
After my calls I check in with the UK office and it's very quiet in there (possibly due to a lot of sore heads), but they're at their desks on time and looking after their clients. I run through arrangements for our senior strategy day, which will be held at my house in a couple of weeks.
And to round off my week? I locate and post all the items Jack forgot to take with him.
The lowdown
Age: Old enough to know not to tell you this.
Favourite media: I enjoy all media, especially the companies that work with us, but if pushed to name one – I enjoy Sky TV especially the Sky Atlantic channel, they have some great programming.
My biggest inspiration: My Dad, the son of an Irish immigrant, rose to be one of the most influential cancer research scientists of the 20th century. He showed me that irrespective of your background, if you have the right ideas and you work hard you will eventually succeed.
Dream job: If I hadn't started Astus, I'd have liked to have been a property developer. I've totally refurbished eight houses, handling all the project management and design work.
Not a lot of people know this about me… I used to skive off school every afternoon to look after pigs and chickens in exchange for free horse riding. Perhaps my first barter deal.
Picture credit: Emilie Sandy Photography