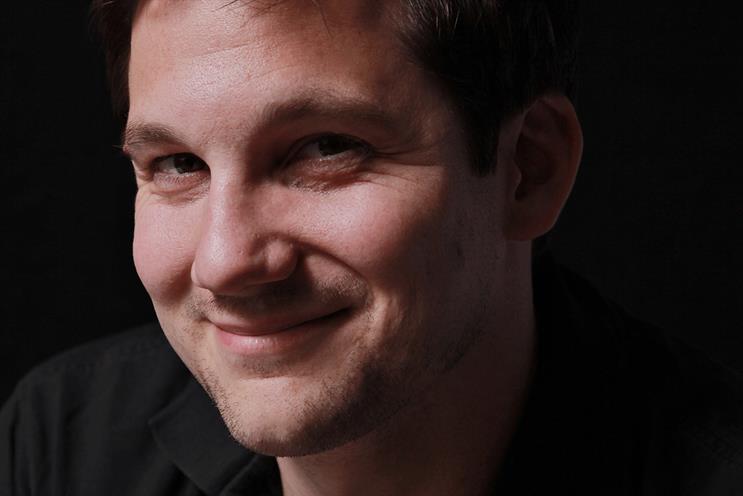 Monday
Ah, Monday morning, 7.30am in France. There is no time like it in the week – not a soul in the office, just me and my cup of tea (English breakfast, of course).
If there is one moment in the week when I feel like a Brit abroad it's now.
The week starts with a calm reflection on the challenges to come, and a rare occasion to lift my head up out of the day and concentrate on the mid and longer term goals for Nissan.
I take the time to check that the teams (both internal and agency side) are not too centred on the pressure points of the latest film to deliver, or latest country media plan to approve or challenge, but are also focussed on the longer term job of trying to cement Nissan as the number one Asian brand in Europe.
That's the best thing about Mondays in any job. It's a chance to sanity check and course-correct.
In our world, this is all the more vital as it's so easy to let daily pressures become all-consuming, with the continuous push from the 25 markets that we manage to support, and ever-present pressure of the monthly sales result.
After a series of market calls during the afternoon with my lead countries to review their upcoming media plans.
I head off to the weekly inter-agency meeting in Paris from 5pm-6pm to close the day out. This is a short action-focused meeting, which usually ends up creating a couple of issues which need to be resolved after, which I prefer to do straight away.
Thus, a 6pm finish is never on the cards, but the face-to-face time is invaluable, and saves ongoing back-and-forth over emails during the week.
Tuesday
This Tuesday, as with many, involves a mix of back-to-back meetings, approving and course correcting these activities. As a global brand, it's key to ensure consistency, so today starts with an early video call with Tokyo to present our upcoming Electric Vehicle campaign – something that will also be rolled out in Japan.
Early starts don't mean an early finish however. On top of the Electric Vehicle project, we have a variety of challenges to cope with. From a new season of the Uefa Champions League (the Super Cup takes place 12th August), a mixture of pre-summer advert deliveries (a new ad to support the positioning of our new C segment car – the Nissan Pulsar), new campaigns for September and our first ever full crossover ad comprising Juke, Qashqai and X-Trail – our main brand and profit drivers.
To deliver these campaigns we need to brief, plan and approve the creative ideas, and also define our audience and media plans.
We also need to ensure our markets are aligned to these briefs and have the tools and the information to execute a smooth delivery.
We are in delivery mode for these projects, which involves both selling in the campaigns to each market and approving their media and deployment plans.
Today we are working with some of the smaller markets for Nissan, which I find incredibly refreshing due to their 'can do' attitude with minimal funds and maximum enthusiasm.
Wednesday
I am packing up early for one of my frequent trips to our markets (Iberia, including Spain and Portugal), and with a weekend flight to South Africa to look forward to (sadly not for a holiday – but for an upcoming film shoot).
I am yet again explaining to my seven year old that Daddy can't play football with her that evening.
Still, she knows she will have yet another cuddly toy to look forward to on my return (she has more than Hamleys) so it's not all bad.
On a serious note, the international travel, and more importantly, the variety of people I get to meet and learn from on a weekly basis is incredible.
Take Walter Campbell, for instance, one of the most well-known advertising figures of the past 20 years. He is directing a new TV advert we are making.
As I fly to Spain, I'm able to sit down and look at the first results from our first season of Uefa Champions League sponsorship from a brand perspective.
Partnerships like these give us the platform to tell our story of "Innovation that Excites". For me engagement is as important as impact. And at the final in Berlin, with over 300k people engaged with our brand, we took huge step forward.
PDCA (Plan Do Check Action) is a mantra I have tried to install in the team. No matter how cool your ad or media buy may seem on PowerPoint, checking that it's implemented properly and learning from the activity and from our customers, is a vital step to making something better the next time around.
On the evening flight out of Spain after a productive day reviewing the improving market situation there, I get a chance to review the latest storyboards from our creative director on the EV shoot.
I will be with him on Thursday in the UK to sign off the final storyboards before we head out to South Africa for the shoot. I find the best time to really get into the details is when I am alone and can focus on one thing in solitude.
Thursday
After a late night flight into the UK, it's an early start. We head into a detailed review of both the upcoming EV shoot and also the subsequent media proposals from our countries to implement the campaign come September.
The morning is taken up with the creative team, then after a short working lunch, finishing off final choices on wardrobe and shooting angles of the car, I swap hats and start to review the market media plans.
It's key to always look at both the media plan and creative ideas as one plan. Ensuring that the content we are creating fits the deployment channels we are using to give customers the easiest way to understand the campaign, and to help land our messages in a truly cross-channel way.
Ending the day heading to the Eurostar terminal gives me a chance to catch up with my Uefa Champions League account director at TBWA, looking back at a great first year and the challenges in the year ahead over a pint.
Friday
It's back to Paris to close the week off with a variety of internal meetings. For all the fun side of the job, any good project needs the detail covering off. Finance reviews, purchasing decisions, budget plans and timing sheets are all part and parcel of the weekly jobs.
Before heading home, I join my key planner Phil Nunn, another expert that I rely on, for our bi-weekly planning lunch. It's a refreshing way to put the issues on the table, and talk freely about how we can tackle the pressure of driving market share and the need to think long-term.
A slightly earlier finish (well, before the kids are in bed) gives me some much needed time with the kids, before heading off to South Africa for our new global EV campaign shoot.
The next eight days are going to be fascinating. Balancing overnight shoots (we prefer shooting overnight as it really enhances the premium feeling we demand) and the day-to-day job back at base camp.
Sleep and a job in advertising and sponsorship are not natural bedfellows, but I wouldn't change it for anything.
The lowdown
Age:
35
Favourite media
: Events. Perhaps not a media in the traditional sense, but the ability to tell our story and excite our customers with physical interaction, light, sound and visual stimulation is the most rewarding experience – and if you capture it right you can spread this experience to the world through the internet. Never underestimate the power of experience.
My biggest inspiration
: My brother. Oil scientist-turned-businessman, in the US. Regardless of where you start in life, when you end up is up to you
Dream job
: Playing rugby for England Sevens team. Hong Kong, Dubai, Las Vegas to name a few locations they play – it was perhaps always a pipe dream, but with the Olympics coming in Rio 16 in a year, I am happy to just take in a few of the tournaments from time to time.
Not a lot of people know this about me...
I was once in a kids' film in Holland. I was 5 years old. It was never aired, but I did buy £1,000 worth of Lego in the following few years with my hard earned pay cheque.