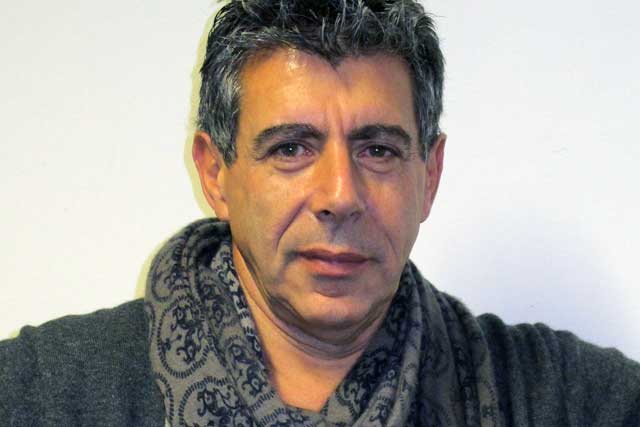 Monday
Monday morning workout with my trainer Jeff – ouch. I spent the morning in the office going over final presentations for Nestle in advance to our meeting in Lausanne on Thursday. We will be presenting a range of ideas for a number of new PC games that we are hoping to develop for their breakfast cereals.
This will be a global promotion in over 50 territories and the games will be produced in over 30 languages.
We've worked with Nestle Cereal Partners for 12 years now and I feel these are some of the strongest concepts we've ever produced.
Spent the afternoon working on some of the music artists we look after. We manage an amazing singer called Christian Burns who used to be part of a band called BB Mak.
He is currently recording a new dance album for Armada Records. I received a work in progress mix of his first single called 'Bullet' which he co-wrote with David Guetta.
We are planning to release this towards the end of May – it sounds fantastic.
A lot of music to listen to from one of our writer/producers. He recently set up a new production company which focuses on shaping and developing brand new talent.
So far, he's found five incredible artists. I'm helping him with the direction of these artists and ensuring the songs are great.
Tuesday
This Tuesday morning starts like no other. The whole Upfront team meet for our weekly status meeting, where we all catch up on current activity in the company.
We also debate what we learnt from the previous week and look at the big issues and meetings for the week ahead.
This is also a great chance for the team to put forward their fresh and creative ideas for the various pitches we're working on.
We've won some brilliant new clients this year and have some very exciting work in the pipeline that should be kicking off in May – watch this space.
We also had some more great news today as we secured a big clothing partnership for X Factor's Kelly Rowland – good day!
Wednesday
Trainer Jeff – he tries to hurt me again!
We had a second interview with someone who's currently head of media for a global mobile phone brand. She is thinking of a change of direction and quite fancies going agency side.
I was very impressed with this person as her marketing experience in the mobile industry spoke volumes and really think she would be a great addition to our team. We agree a deal and she starts on 1 May – stay tuned for the announcement.
My co-founder Simon has a conference call with a global kids' brand. They are keen to drive customers to their online site, which should be a lot busier than it is.
We talk to them about setting up a new music engagement platform and they are really excited by this – this could be huge for them...and us too.
Catch up on client work. Got a call from another one of our songwriters Grant Black – it appears that J Lo wants to record one of his songs... there is an air of excitement in the office.
Thursday
Considering I'm not a morning person at all I managed to get up at 5am to catch the first flight out of City airport to Geneva for our Nestle meeting.
Meet James Kilmartin and Matt Jagger, two of Upfront's directors, and we travel to Lausanne to the headquarters of Nestlé's Cereal Partners Worldwide (CPW).
We meet with Nestlé's promotions manager and associate promotions manager and spend an hour going through our concepts with them. The meeting goes well (or at least we think it does).
Afterwards we spend an hour with the promotions director and a few of the brand teams at CPW including, Fitness, Chocapic, Nesquik.
Matt, who recently joined Upfront from Hyper Naked and developed and now runs the Fosters Funny platform, gave them an impressive presentation on how an engagement promotion platform could work for their cereal brands.
Friday
Well my buddy, Indy, happens to own a chalet in Verbier which is only an hour from Lausanne. The sun is shining, there's perfect spring snow...well it would be rude not to.
It's been a good, if not little surreal, week.