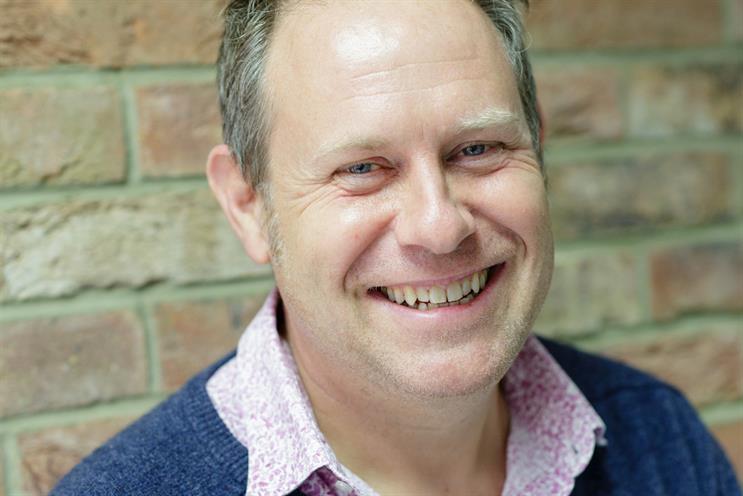 Monday
I begin my week, as always, with Chris Evan's breakfast show. I'm less sure about the music these days but he still makes me laugh. It reminds me of my days at Virgin Radio when Chris did the breakfast show in that Britpop era... how young we all were then.
I take my daughter to school. She loves this. I must make the most of it as it won't be long before she refuses to be seen anywhere near me. But, for now, she is the only person in the world who thinks I'm funny and handsome.
First email of the week sends me into a minor panic. My diary says My Media Week is next week but I've just been told it's this week. Shocker. All those lunches and strategy sessions with Sir Martin, Nigel Morris and Charles Saatchi next week can no longer be part of my media diary.
But then I see I'm saved. A Monday lunch with Greg Grimmer. Greg and I have known each other for way too long but it's good to catch up. Fetch are doing well and he's enjoying life so a great way to start the week. We also talk Fulham FC a fair bit.
Tuesday
Mrs Ivey wakes up with a really bad eye infection so my daughter gets me again. Once more, she's deliriously happy at this. I am perplexed.
I dash to work and get in at 9.45am for my weekly catch up with my management team. They're a great group and I've honestly never enjoyed a job more in my 25+ years in media. We talk revenue (good), people (all good) and discuss how we are working together better with Time Inc.
They acquired Collective last year and I think it's been great for their business and ours. We can really help their rich media offering and they've massively helped our ability to work in, and with, great content creators. With all the newspaper headlines about (not always quality) content this year there seems to be more desire than ever to talk to businesses like ours.
We also discuss our meeting with Time Out coming up this afternoon. We're working more and more collaboratively with big publishers and Time Out are very open-minded in our conversations that day.
Lawrence Horne (we worked together at Say Media) now leads their commercial team in the UK and he's definitely one of those people who understands collaboration is key.
Wednesday
Update on Mrs Ivey. Her eye is really bad. She never cries and she has never used our healthcare cover in the past 15 years. Today she does both. The specialist is worried about her eye and she can see almost nothing. Very, very painful. This changes my day dramatically.
Kids to school. Wife to hospital to see specialist. I have to miss what would have been a lovely lunch with Beatrice Boue and Steve Coteman from Havas.
That said, still a busy day.
I'm 50 in September and somehow four of us (Scott Deutrom, Malcol Boxall, Rupert Staines and I) have decided to have a "media" 50th. It's happening on the last Friday of June so please join us if you're free. Lots of lists and invitations going out.
The same is true for Cannes. I put on a Waifs and Strays dinner on the Monday night and there are already 30 confirmed. Sam Finlay and I also host a lunch on the Wednesday (more upmarket) and we're just finalising the final few guests.
Everyone seems to go to Cannes these days but it's one of those events I find the thought of terrifying. So much chat, so many yachts, so many meetings and always too much rose. Tiring but rewarding,
I also hold a non-exec position with Avid Media so an evening call with some potential clients in the US finishes off my day.
Thursday
Today is a rare treat. Andy Jonesco, my boss at both AOL and BSkyB and now semi-retired, has two tickets for India vs Sri Lanka at The Oval. He has asked me to go. And he brings a massive picnic along.
He probably helped me be a better boss/leader/thinker than any of my other wonderful bosses in media (Kathryn Jacob/Carl White) so it's always interesting to talk to him about life, media (he's shocked at how much "the duopoly" dominate), cricket, travel, football, and former colleagues.
But work is at the core of much we discuss. Andy's advice is always interesting, his viewpoint often challenging but the output is always positive and helps me do my day job better.
He insists that I leave at 4pm to take my wife to the specialist. She was insisting she was fine in an Uber, but he's right. She's very appreciative and it is the right decision (although I miss the end to a great ODI... great work Sri Lanka.)
And the day ends with good news. Mrs Ivey's eye is reacting positively to the antibiotics and her sight should return as it was.
Sadly I miss "Collective Sounds" – a great event driven by Lucy, Ali and Petros at work. They all love music/are musicians so put this event on for over 200 partners and clients. They have a great night, we raise a bit of money for charity and all forget about Theresa May and politics.
Friday
A half day in the office but lots going on as we've had a busy week (lots of bookings and lots of campaigns signed off and live), people loved the night before and we find out we topped the IPA Media Owner survey.
Collective is the only business to be in the top four or five in every survey for the past four years, but this is the first time we've topped it on our own.
Everyone's very happy. The most satisfying part is that it doesn't just measure sales performance, creative excellence, delivery or post-campaign reporting. It encompasses all of these.
Sam Finlay (my boss) and Toby Bicknell (both Time Inc) are in the office this morning to discuss how we merge our two teams together while keeping the strongest aspects of both companies, be that culture or ability to deliver excellent solutions.
Simon Stone (head of commercial partnerships) and Dom Woolfe (who leads our UK sales team) complete the group. Lots of healthy debate but, importantly, lots of nodding and agreeing.
The lowdown
Age: 49
Biggest inspiration: Malcolm Bridge (my headmaster at primary school, Halifax Town supporter) He taught me it was cool to support a "small team" and to not worry too much about what others think of you.
Dream job: Bringing back and leading Virgin Radio. Pete and Geoff back on breakfast, and Jonathan Ross bringing back some fun and frolics to radio, where he's amazing.
Not a lot of people know this about me... I have two less tattoos than Richard Dunmall.