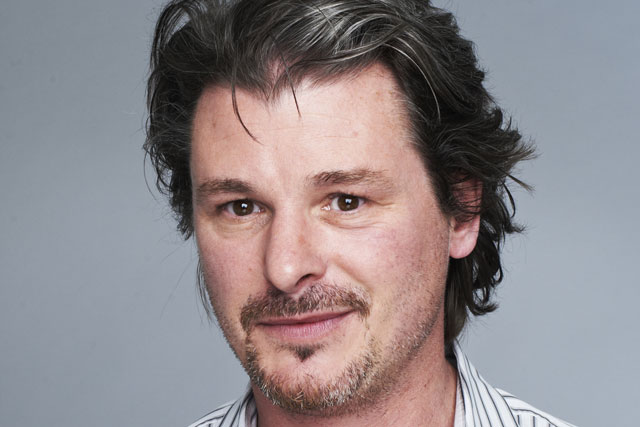 Monday
"Daddy, why is Yoda green?"
"Hmm… let me get back to you on that."
6am. Time to go. Decide to drive in. I like to vary my commute for my own sanity and a consumer's perspective of what's going on in the out-of-home advertising space. I listen to TalkSport in the car and marvel at the sheer number of ways they find to talk about football.
Passing Westfield I can't help thinking about what a great job they've done in reinventing retail as entertainment, and how the OOH proposition has become part of that equation, both internally and externally. Really impressive.
First up is our Monday-morning staff meeting. We are fundamentally a "people business", so we put a lot of emphasis on personal development and coaching. Getting everyone together at the beginning of the week is a great energiser and kick-off for the week ahead.
Spend the morning speaking to our agency and media-owner partners.
No lunch scheduled today, and I'm on the January wagon, so I head off to the gym to watch telly for an hour on the pretence that I'm doing some exercise. Like most environments in the UK, there are loads of communication opportunities, from posters to experiential and digital screens.
Back to do some prep for our all-staff meeting. At this time of the year we always make sure that we review the previous 12 months and put it into context of the wider communication and business landscape, as well as looking forward to the year ahead.
2012 was a very unusual year, with a plethora of significant OOH events – the Jubilee, big football tournaments and, of course, the Olympic Games, all of which provided compelling platforms for advertisers in the medium and drove growth of nearly 10%.
Drinks and a social afterwards.
Tuesday
"It's because his light sabre's green."
Get the train today. See a poster for the latest William Boyd novel and take the opportunity to download it there and then to my iPad. The connected culture is starting to transform the way we consume content, socialise, work and transact, and as such, is reinventing the OOH "medium" as an integrated people-centric ecosystem. And it's only just beginning.
The OOH audience creeps up every year as more people travel in more ways to do more things. This is evident – the train is packed (rail journeys are up 8%) and I couldn't read Metro even if I wanted to, but can just about get the iPad out and catch up on some blogs.
Business update with Robert Ffitch first thing. Chelsea beat Arsenal at the weekend, so he is on good form.
Business update with Jason Cotterrell and Liam Reynolds from CBS.
Spend the afternoon with OOH new boy Chris Pelekanou, who's just joined Clear Channel as commercial director, inducting / brainwashing him into the world of OOH.
Wednesday
"Daddy, who is the best Jedi?"
"Yoda."
"Not Toby Wan Kenobi?"
"No."
Drive in again. More often than not I see plenty of evidence of ongoing investment in OOH on my journey to work, even throughout (and in spite of) the recession. Moore's Law is in full evidence, delivering exponential increase in quality and technology. This morning I notice a new Decaux gateway site at the end of the A40. It's so bright and high-resolution that it takes me a minute to realise it's a screen.
See a bus T-side for the new Tarantino film 'Django Unchained'. Wonder how I can persuade my wife that it's a love story.
We tend to talk about out-of-home rather than outdoor these days as it's a much better description of the landscape in which we operate, literally encompassing any communication that a person might encounter while away from their home. The in-store space is one that straddles the trade and consumer divide, and I spend the morning taking a look at some impressive new in-store planning tools.
Go and see a great presentation from Chris Green of 20th Century Fox about trends in the film business. Filmed entertainment is a very significant category for OOH, and it's crucial that we understand the business challenges in the sector and how we can contribute to addressing these.
The long-awaited new OOH audience research launches on 26 February – more inclusive of all OOH environments and utilising the biggest set of GPS travel data in the world. Meeting with Sally Dickerson at Brand Science to discuss how we can best use this richer data in their models.
OOH sometimes struggles to perform in econometric models and an oversimplified representation of campaigns doesn't help. Like many aspects of media, it's all going to be about the data – how you get it, derive insight from it and apply it, and OOH is no different.
Invited to a "thought leadership" dinner by Naren Patel from Primesight. This is a great idea – getting together industry figures to debate broader political, social and economic issues under Chatham House rules, and inspired by a guest speaker. Tonight it's Allister Heath, editor of City AM. It's a fun evening, not least down to the comedy double act of Grimmer & Altman (aka Greg Grimmer, HMDG and Alex Altman, Initiative).
Thursday
"Is Daft Fader really Luke's daddy?"
"Yep."
Take the Tube into town.
Like Westfield, the London Underground has begun to use OOH advertising in new and interesting ways. From real-time digital screens on escalators, to a more dynamic platform experience, the progress is impressive. It's not often I opt for the Tube, but there's plenty to grab my attention. Maybe I should do it more often.
At the office, the first order of business is a seminar at our Knowledge Academy, which is where new recruits (and older ones, too) gather to learn about different aspects of the business. It's always an enjoyable forum, and a good way to catch up with what's going on around the company.

Then at lunchtime, a business update with Colin Gottlieb, Omnicom's EMEA CEO. Colin's here with some big news. The world of OOH rarely stands still for long, and it's already clear that there's going to be lots going on in 2013. You have to be nimble to thrive, which thankfully has always been our strength at Posterscope.
The afternoon is taken up with budget meetings. An occupational hazard of this time of year.
In the evening, go and see 'Django Unchained'. In my defence, it is a love story of sorts… albeit one with loads of guns and blood. I'm blown away by it, if you'll pardon the pun, although my wife is less convinced. A confession – some people like to get to the cinema early so they can watch the trailers; I get there in time to check out the posters in the foyer.
Friday
"What's R2D2's real name?"
"Martin…it's MartinD2"
Drive in again. If one word is going to dominate discussions around OOH this year, it's interactive. The digital estate is expanding so fast, and the opportunities are profound. Meet my top team to talk about NFC (near-field communications, for those who don't know yet), and hear about their latest plans. One thing's pretty clear – by the end of 2013, hundreds of thousands of us will have had an NFC interaction on our smartphones. The future is now.
Then I catch up with Michael Brown, who runs our experiential arm. Like NFC, we see huge opportunities in the experiential sector, and Michael's enthusiasm is infectious. Talking to him I feel like a kid in a toy shop.
Friday's usually a day for taking stock, and today's no exception. After a mildly guilty hour in the gym, I'm determined to try and clear the mountain of paperwork I've been putting off all week. My efforts are only partly successful, though. There's always next Monday.
Round the week off with our 'Friday Gather'. We always finish the week by getting the whole company together and reviewing the week that was. Today is a particularly good one as I get to give out our quarterly Values Awards, where we recognise and reward people from across the business who have been nominated by their peers as demonstrating the qualities that make Posterscope great.