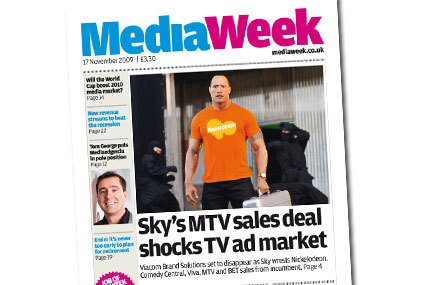 Today's edition - cover-dated 17 November - will be the last print edition of Media Week.
Media Week will continue online under the control of a full-time editor and draw on the resources of an enlarged Brand Republic news team.
The Media Week Awards, Media 360 and other events run under the Media Week brand will continue unaffected.
Brand Media includes Media Week, Campaign, Marketing, Brand Republic and Revolution. A joint news team will now operate across all brands in the division.
In other changes, Revolution will now be distributed as a quarterly supplement with Marketing magazine. The Revolution Awards, conferences and forums will continue to take place unaffected by changes to the magazine.
The division's online-only brands - Marketing Direct and Promotions & Incentives - will be integrated into Brand Republic.
As a result of the changes, all 58 editorial staff in Brand Media have entered into a consultation process - 18 positions will be lost from the division.