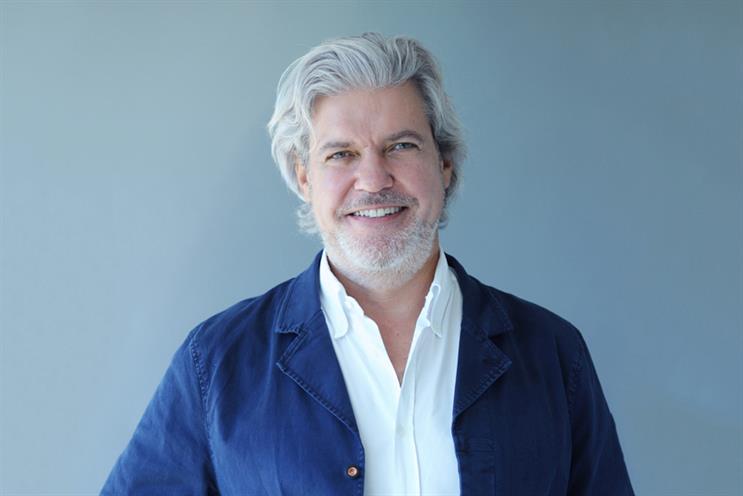 MONDAY
Up early in the morning, I turn on Radio Five Live's 'wake up to money' 5am-6am. I scan Luxury Society and Luxury Daily before getting into work to pick up on the main stories…wish they'd stop using the word luxury…. needs a redefinition.
At Cream we pride ourselves on targeting aspirational and sophisticated audiences, so I make sure to consume the media that is relevant to them and their worlds. There is always a plethora of glossy mags all over my home… a mixture of pleasure and business.
I begin the week in good spirits – it's our company conference on Thursday, Berlin this time. Interspersing work with discussion of current media debate and news stories always keeps the day interesting. I'm always interested to see what ads are targeting me… usually irrelevant!
Lunch with Country & Townhouse magazine's managing director Jeremy Isaac at the Clipstone in Fitzrovia; grilled watermelon, lardo, basil, almonds.
As one of the few remaining independents in the luxury magazine market we work closely together, and it's always great to catch-up on what's going on. Exciting to hear their plans for developing their digital offering, and reassuring to hear that the luxury print model is continually evolving for the future.
Dinner with four ex-colleagues who I worked with in the late 80s, early 90's. Interesting to catch up on their news, and nice to hear some of them are still in the advertising business.
Radio Four Book at Bedtime podcast.
Sleep.
TUESDAY
Meeting with an ex-client who's now working with a luxury travel brand which is an opportunity for us. Discuss how we could define their audience using a smart-pixel approach, and how we can collect this data and use it for retargeting, amongst a multi-channel approach for a brand like this.
After this is a meeting with creative agency Material Organisation. We are exploring opportunities with creative partners, in particular for an exciting jewellery brief we are working on.
We are now increasingly moving into working on more creative communications briefs, concentrating on content and distribution being amalgamated, not isolated.
Post-lunch brings a client meeting with DAKS – a long established client for Cream (10 years). Discussing how we can work with them outside of traditional channels using Cream Influence, and also reviewing the international work we do for them, particularly in Germany.
Evening drive to Oxford to join my Supper Club, which is an entrepreneurs network and forum group. On the journey I listen to Radio 6 Music and catch up on the news on Radio 4.
There's a group of six of us – amongst others, a butcher, an ice-cream manufacturer, a vintner... We discuss burning issues and problems facing our businesses. It's always interesting to see the striking similarities in our focus, despite working in vastly different sectors.
Good to know I could always segue into vintnering.
WEDNESDAY
Lemon and ginger tea and our daily five-minute team round-up to allocate workloads. The amazing thing about small agencies is their agility; always able to pull together and make things happen at speed.
The rest of the morning brings our quarterly board meeting. We review the financial situation of the business, re-forecasting appropriately, and debate our strategic direction. Also on the agenda, how we develop our exciting new proposition, 'Cream Influence'; a network of tastemakers curated to resonate with affluent audiences.
Heading back into the office chatter around the very first pet influencer project dominates the airwaves. The client wanted us to think outside of the box, and as potentially the first agency to run a multi-channel pet influencer campaign I think we've nailed it! Great fun to see the team enjoying the researching of available channels so much.
My evening brought a reunion dinner with my University, UEA – amazing to catch-up with peers from all those years ago.
THURSDAY
5.20am start for a really early flight to Berlin from City Airport, organised by a colleague who lives in the East End. I live in West London, which presents a good opportunity to catch up on emails in the cab ride from west to east.
Caught up on High Life magazine and The FT on the flight. I am still a fan of print and read the infight magazine on most flights if it's in a relatively pristine condition.
This is our eighth annual company conference, which is always a highlight of the Cream calendar. Sadly, Berlin is absolutely pissing it with rain. Have to get taxis everywhere which opens my ears to the fact that German radio is incredibly heavy on speech, and light on the music. Wish I knew how to ask them to change stations.
Amazing to see the really super-large outdoor formats, especially in Alexander Platz where there's a gargantuan Apple billboard. Scale seems to be the theme of outdoor here, perhaps a nod to the Berlin Wall, with disruptive Wall-art culture pervading the streets.
Day one of conference kicks off with an escape the room challenge. The teamwork is fantastic; everyone helps our FD escape from her prison cell!
Then, onto the meat of the conference. Neil, our MD gives an update to the whole team, followed by Lucy our FD showing the numbers. Amber, our digital influence director shares the new deck for Cream Influence and Mark, one of Cream's client managers, our new content platform for HNWIs.
The evening brings currywurst, pork knuckles, and steins in a traditional beer hall; plenty of oompapa!
The night progresses into Rosa's gay bar in East Berlin. Come midnight I manage to slope off and leave the youngsters to it…
FRIDAY
On our way to brunch, it is amazing to see Berlin extrapolate from utilitarian blocks to more metropolitan scenes: history drenches almost every corner of the city.
The afternoon is totally dedicated to the conference. We have a really thorough session talking about our culture, led by our client director, Charlotte. I regale my story of how and why I set up Cream – built on the need in the market for a solely luxury focused independent media agency. Amazing to see how far we have come and all the exciting new directions we are moving in, and great to have the whole team's input into defining the culture of Cream.
Fancy dinner in Katz Orange, a sustainable restaurant, and then clubbing till three in the morning in a heavy techno dungeon. Exhausted, but enlivened.
That's me done. Conference only happens once a year, but my goodness it's very fun.
Lowdown
Age: Hmmm, quite old
Favourite media: The Financial Times (Saturday edition)
My biggest inspiration: My Dad
Dream job: I have it, to be in charge of your own destiny is a privilege
Not a lot of people know this about me: I have practised yoga for 30+ years