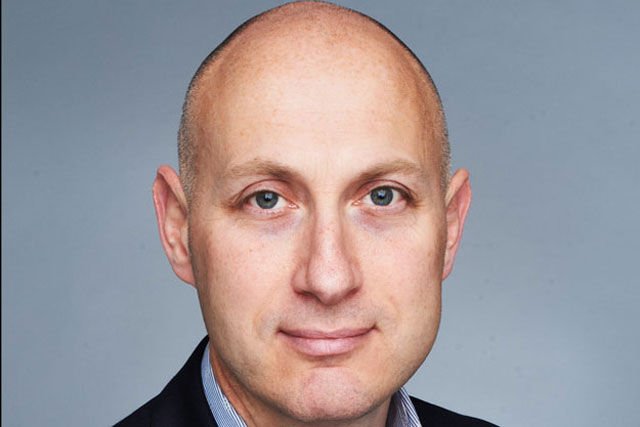 Tuesday
It's a short week thanks to the bank holiday, but it starts with a bang – a final pitch presentation in the Midlands. It goes well. Vizeum's conversion rate is high, but I keep my fingers crossed. Pitch adrenaline is heady, but perilous to waistlines I think, opening yet another train snack.
Wednesday
In early to pick over yesterday's performance with the team and our new head of new business. Nothing left unsaid, usually a good sign.
Parcel I ordered from Amazon contains a copy of 'The Dentsu Way'. Always good to be prepared! [Dentsu bought Vizeum's parent company Aegis recently]
Present an introduction to Vizeum to seven insight experts we've brought across from Aegis. They are a bright bunch and will have a big impact.
Delayed management meeting, pushed back from Monday. Half the senior team are on holiday, but we grapple with familiar issues – people, clients, transformation and product.
Afterwards, take a minute to call Steve Hatch, chief executive at MEC, to check progress on the client brief for November's Media Business Course. It's my last year as chairman and I want to go out on a high after 2011's record attendance.
This course inspired me deeply in my early career and this is my way of giving something back. The speaker list is incredible, but the brief is key and Steve produced the goods last year. I get a foreign dialling tone. Oops. Hope the time-zone difference wasn't too great.
Wade through a couple of internal budget meetings, then home for a squash match. On court at 9pm. Play my usual ungainly game, which goes on far too long. Drag myself to the car afterwards, knowing I'll ache all week.
Thursday
I meet with Aegis colleague Richard Morris, deputy managing director at Carat – we're working on a secret project. He's a bold thinker and I'm really excited about the upshot.
As well as running Vizeum UK, I've been helping Aegis Global Media Brands chief executive Nigel Sharrocks roll out our 'Start From A Different Place' vision across the Vizeum network. It's been a tremendous experience and greatly widened my perspective. Media is globalising – all part of the change, baby!
Desk lunch over emails, then attend meeting with the entire A/V marketing department from Panasonic. The ECG (electronic consumer goods) sector is extremely challenging and there's appetite for progressive thinking.
I deliver a quick intro, then experience a tour-de-force "opportunities" presentation from our business director. Initially feel awkward that I cannot usefully add to his views, but relax as I watch a large distracted audience lean in and engage.
By the end, he's been talking for two hours, but it felt far shorter. His clients give him a hearty round of applause and invite us over the road for drinks. They insist on paying and talk continues in a positive vein.
This is a true highlight of the job, seeing our talent delivering strong thinking, matching a client requirement with compelling plans and activation.

Feel 10-foot tall leaving the office. Head off to meet a college friend, a copywriter based in Brighton whom I don't get to see often enough. He has a superb idea that takes an established media property and makes it infectiously social. Unlike most tech-orientated punts, this is fundamentally consumer-centric. It's media friendly and I can help him. Good week so far.
The blue moon tonight adds to the positive vibe that even the return commute cannot undo.
Friday
Speak to the marketing director of Pernod Ricard about some developments we're making. We're in agreement, I know my next steps, and take back some motivating feedback for the team.

Call with Paul Carolan, commercial director at JCDecaux. He's running the media day at the Media Business Course with Stephen Haines from Facebook. The day features industry leaders including Jonathan Allen (Channel 4), Mike Soutar (ShortList) and Mark Borkowski (Borkowski.do), competing to convince course delegates to invest in their sectors. He's in great shape. Feel more relaxed. Speak to Rosemary Michael (course doyenne) – bookings are ahead of last year so far. Great.
Head out to meet Jonathan Gillespie, commercial director of GMG Radio. Lunches are rarer these days, but connecting and learning is essential. Jonathan is smart and entertaining – time well spent.
The Paralympics play continuously on our projector screen in the open space that forms the heart of our office plan. It suddenly hits me that the two years of strategy and execution we have delivered for Coca-Cola, Innocent, BMW, Mini and Panasonic in the greatest show on earth is nearly over. It's been a phenomenal year and the Paralympian efforts leave the office transfixed.
Finish off a tricky social proposal for a client and a revised organogram for another.
Walking towards the Tube, I realise that the coming Monday is my seventh anniversary at Vizeum.

There's an autumnal edge in the air. The scent of change is all around us. It's a great time to be in media.