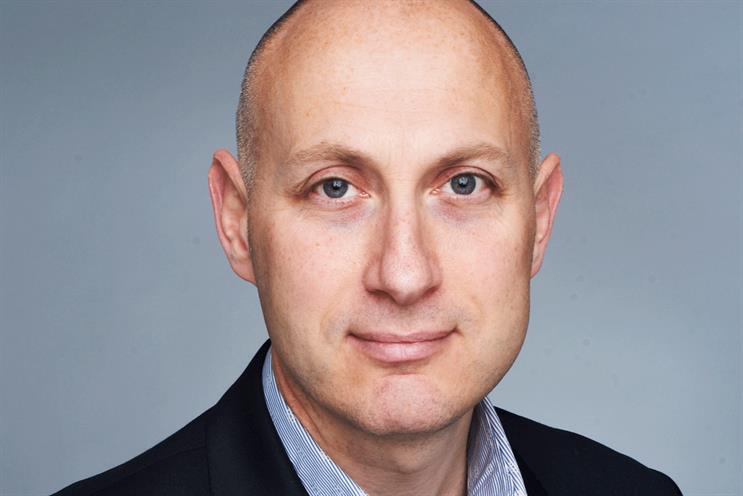 Monday
Two years in a worldwide role showed me two things. Firstly, a sobering perspective upon the relative scale of our island's media economy in an increasingly global marketplace. Secondly, that we outpunch our weight.
The UK media market is hyper competitive, sophisticated and a crucible of creativity and innovation for most networks. I cannot wait to get stuck in.
Due to some gardening leave before joining ZenithOptimedia on the first Monday of the New Year, I'm looking forward to returning to the fellowship of that unique demographic – media people.
On my commute in, I'm suddenly aware of being one of the only smiling faces on the tube. We are after all only a week away from Blue Monday.
I meet with Belinda Rowe, ZenithOptimedia's global managing partner & UK chairman, who sets out the task and the tone.
I begin to meet more and more of the team and it's great to be back in an agency environment.
We are lucky to work in a sector where proactivity, passion, intelligence and creativity are everywhere; even when people are naturally adjusting to early starts post-holiday.
Tuesday
I attend a breakfast courtesy of Posterscope (with whom ZenithOptimedia has a joint venture – Meridian) at their Pioneering event where Annie Rickard introduces Sir Jon Hegarty. He delivers a 30 minute digest of his book, On Creativity.
Highlights include watching Nick Bampton writing down "Nothing good ever came out of a brainstorm" and the truth of "Creativity is not an occupation, it's a pre-occupation" – no doubt to be unleashed at Channel 5 later that day.
I then head back to the office as one of the 15 recipients of the monthly ZenithOptimedia induction day for new joiners. Rudi Symons, head of culture, learning and development, gives us a whistle-stop tour of her long-tenure story having originally joined as a teenage receptionist.
She then moves on to deliver the most compelling set of reasons I have ever witnessed (and boy have I tried to land them myself over the years) for joining an agency. I can read it on the faces of the 15 graduates and movers in the room with me.
They are as inspired and excited to be here as I am.
Wednesday
I meet with Karl Guard and Richard Shotton, the leaders of our Strategy and Insight functions.
This is an engrossing session and due to my torrent of questions and the wealth of insight and innovation coming back at me, we run grossly over time.
My fault. But I can't help it. There is so much to learn, which continues as I meet with our finance director.
Thursday
Most of the day is spent poring over the output of Ollie Harwood-Matthews and Sannah Rogers from our new business and marketing team. I am delighted to see the quality of work and organisation.
ZenithOptimedia has always been a daunting competitor in the UK new business market and I can see that the ingredients are here for a very exciting next 18 months.
I then meet with John Heather and Dave Mulrenan, who take me through their smart perspective upon the modern trading environment.
Friday
The day flies by in a succession of intro meetings with the leaders of our key accounts and specialist capabilities within the group: Ian Liddicoat (Data Sciences), Christine Beardsell (Newcast) and Jon King (Performics) all dazzle.
The week is rounded off when group MD, Mark Howley, calls the whole business together into a huge sea of faces and delivers a very funny off-the-cuff set of updates, finishing with my introduction. The pressure on me is now immense.
I have no idea what goes through other peoples' minds in these pivotal moments in your career, or in your life - weddings, funerals, pitches...
My brain routinely plays a gruesome internal projection of David Brent mugging-along to Tina Turner's Simply the Best.
I find myself surprised to find that this interior image has now been replaced by Leonardo Di Caprio going crazy in front of the trading desks in The Wolf of Wall Street.
Instead, I set out my top-line ambitions and objectives at this early stage, which include getting to know our clients, our people and the fabric of the business.
I share how wonderful it is to be surrounded by such deep, progressive capabilities across the holy trinity of digital services, data and content and so many clearly talented people across planning and trading to integrate them and drive value for our clients.
I then get to the main event - directing everyone downstairs for welcome drinks to our re-designed ZenithOptimedia office reception.
Belinda launches the stunning space over drinks. The reception has been cleverly designed to reflect the open nature of the agency and the resultant buzz and unmistakeable pride on peoples' faces make for a very heady end to the week.
Media is the best place to be at work in 2015. Bring on Blue Monday.
The Lowdown
Age: 43
Favourite media: Spotify, Zite, Podcasts, Saturday Guardian
My biggest inspiration: The Media Business Course
Dream job: in it now
Not a lot of people know this about me... A very long time ago, Kirsty Wilson and I bought all the UK's available online commercial inventory for three months in a row.