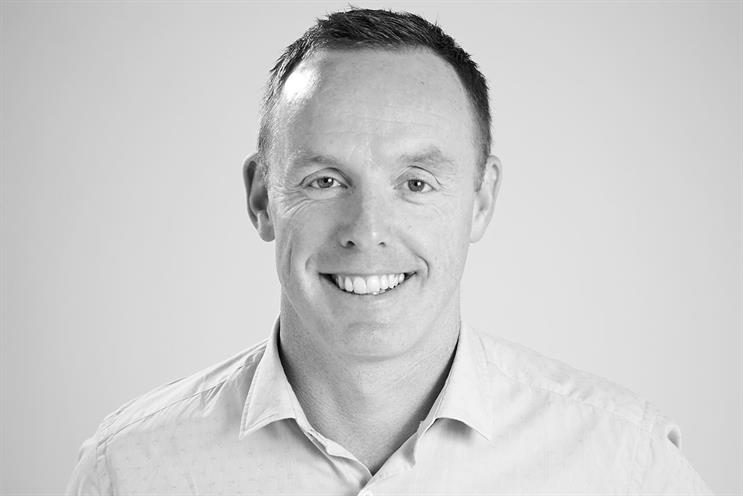 Monday
Alarm goes off at 6am and I listen to news on Radio Five Live, feeling a little dusty and tired from a reasonably heavy weekend. I love a bit of cycling (as many people know) and I've got the UCI World Masters Road Race coming up on Sunday in Albi, France, so my training is tapering this week. It's straight-forward commutes for me with just 23km cycle each way.
The sales team has a leads meeting first thing every morning which I still always like to attend. Mondays set things up for the week – we've had a good summer and now that August is out of the way, we start to take a bigger look at September.
Next up is my monthly one-to-one meeting with Barbara Feeney who heads up our trade marketing. Since becoming managing director, commercial at the start of the year, my remit has expanded and I enjoy being much more involved with Metro's marketing and insight teams.
Meeting Claudine Collins for a lovely lunch at The Delaunay – she's talking about how MediaCom has gone back to its roots as a challenger brand after losing VW and I share in her delight with the agency's recent PSA and Richmont wins. Having to adapt and change is a requirement to succeeding in this industry and something we are very much aware of at Metro…
Spend the evening watching House of Cards on Netflix (pitifully, I'm only on season two) and the Vuelta a Espana (a bike race).
Tuesday
Tuesdays are always meeting-heavy and kick off with the weekly commercial team update, where each department reports on where we're at with everything from revenues to marketing, insight, distribution and digital.
I've got half an hour before I'm getting stuck into our weekly revenue meeting with the chief financial officer, Phil Offord and chief executive, Charlie Cox. This rolls straight into the weekly exec team meeting.
Only one meeting this afternoon and it's with Alex Randall at Opera, where among other things, we talk about how volatile and difficult it is to predict the market these days.
Get home late, my missus is out, so I have just enough time to eat and then hammer out a couple of online games on the PS4 (Pro, obviously).
Wednesday
Time for my monthly one-to-one with Metro CEO Charlie Cox this morning. We're in the middle of finalising next year's budget, but also coming to the end of the current one, so there's a fair bit for us to get through.
Then it's a quick sit down with the guys from Mail Advertising and our marketing team to approve the video we're submitting together for final judging stages of this year's Media Week Awards. We've been shortlisted in the Media Idea – Large category for a 12-month Lidl campaign we ran across Metro and Mail Advertising platforms. Cracking piece of work that!
It's a Whole Foods lunch at my desk today and then I pop along to an internal "creative clinic", which we run on a daily basis in here. Today's is based on a Halloween brief for a well-known alcohol brand – what could possibly go wrong?
Spend a bit of time setting up teams for NABS' Ride Adland event in October, for which we are once again partnering. Desperately want to avoid finishing last as we did in the inaugural event last year. The shame of it all.
I have a Vets bike race in the evening – bit of a shambles from an organisational point of view, no-one seemed to know when the finish was, even on the last lap. Still, a decent bit of training in the legs ahead of Sunday.
Thursday
Have a meeting first thing on the results of our recent survey to media agencies on how they rate our commercial team. We haven't surveyed the market for a few years, so it's good to get this done – some strong results and a couple of things we need to focus on, but overall very happy with where we are at.
Lunch with Marc Bignell and Andy Power at Miroma. We talk about different ways of approaching media – as we are all too aware, the market is changing and adapting very quickly.
Meeting in the afternoon with our agency MEC and today's catch-up is all about how we plan to take our newest audience research and positioning to advertisers in September, which is always exciting.
It's a nice evening and I'm taking it off from training, so we head for a few shandies afterwards. It would be rude not to when down around MEC's lovely riverside offices. Then I enjoy a rare train journey home as I can listen to music completely uninterrupted. The new UNKLE album is on heavy rotation, as is the new one from The War On Drugs.
Friday
Diary intentionally light today, need to catch up on a lot of team and business stuff as I'm out of the office a lot over the next couple of weeks. There's also big excitement as my new Pirelli P-Zero Velo tyres arrive just in time for the weekend. Pirelli haven't made bike tyres for 30 years, etc. and so on.
Have a good lunch with Manning Gottlieb's Lewis Shaw at Roast (one of my favourites) – we haven't caught up for a while, so it's good to see him. A familiar story about the volatility of the market unfolds, but then the conversation drifts towards Lewis' upcoming sabbatical. The bastard.
I've set up a nice early finish for the commercial team ahead of the glorious bank holiday weekend. They've been superb this year, but July and August have been particularly good – flat year on year print revenues have given us a strong end to the financial year. Who says print is dead?
Off home to put my feet up as I've got a ridiculously early start on Saturday. Did I mention I'm off to Albi for the UCI World Masters?
Lowdown
Age: 46½
Favourite media: Viz, Apple Music, The Guardian, independent film
Biggest inspiration: My missus
Dream job: Domestique for Colnago
Not a lot of people know this about me: I've won two UK national championships playing American football