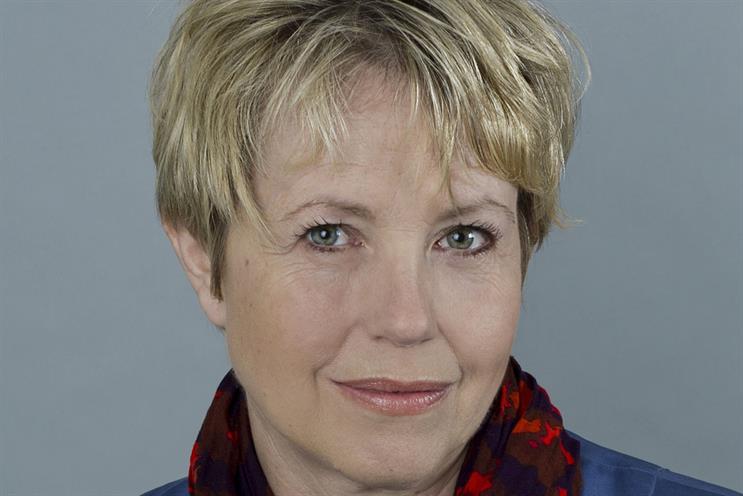 Monday
Monday begins with a sedately paced cycle into work, being steadily overtaken by a succession of men in lycra. I find this strangely relaxing and arrive at work in good spirits. Compare cycling notes with colleagues – having moved into a new office with showers and bike sheds, we all pedal in most days and on wet mornings there's a gentle steaming effect as outer garments dry off.
But today is sunny, and the only things drying in the office are headsets – they are fitted with sensors to collect brain data during our studies. Having completed some research over the weekend, the fieldwork team cleans the kit and we put it all away.
After a quick meeting to run through plans for the week we review some new study analysis. We take briefs, run fieldwork and write reports here in the UK, but our neuroscientists are over in Australia and the clever brain analysis is done over there. So today we get the initial results from the weekend's study, which the Aussies have worked on during their day on Monday.
Then over to North London for a creds meeting with the insight team of an FMCG company where we have a bracing conversation about brains and agree on a follow-up session with a wider team.
Tuesday
An early start – the final analysis data has just come in for a debrief this morning, so I'm at my desk alarmingly early pondering whether the Australian time difference is a blessing or a curse. Have a chat with my 19-year-old son, who it turns out hasn't yet gone to bed.
At the debrief, we compare responses to a range of video content in the context of a couple of different TV channels. We were looking for consistent patterns of response and to identify any specific channel effects, and were able to build on and refine a set of starting hypotheses to give some fundamental learnings to help future executions. Our session was with the insight team, marketing and creatives too, which made for plenty of great questions, a few challenges and overall a productive meeting.
Back to the office for an hour or two before a late afternoon meeting with Rezonence, whose 'FreeWall' product enables people to interact with online ads to get free access to content they'd otherwise have to pay for. We've worked for them in the past to look at how our brains respond to those ads (very positively, as it turns out) and we're considering a follow-up. It's interesting to compare notes with Tim Greatrex, one of the founders of Rezonence; our businesses are of a similar age and it feels a bit like we're growing up together.
Wednesday
Another morning, another procession of lycra whizzing by as I head in for an early morning Skype call to Australia. We have regular calls with the neuroscientists to talk through study results, combining their analysis with our input as marketers and researchers; but this morning it's a board meeting to sign off last year's accounts and make sure that we have the right resource in place as we grow.
The afternoon's spent in the office, writing up a paper about award-winning ads from Cannes. Every year, we research some of the big effectiveness winners to look at what's happening in people's brains as they watch. The answer isn't unexpected – strong emotion and high memory response for branding – but it's always gratifying to see how ads that have done well in the real world, like the John Lewis ones, elicit exceptional patterns of brain response.
Thursday
Spend today at a review day run by a client. All their research agency partners are there and it leaves me thinking how good it would be if all our clients worked like this; I spend the day sitting with qualitative and quantitative researchers, understanding what they've been working on and how everything fits together. The brand teams present their 2017 plans so that we have a sense of what might be coming up, and how it fits into a wider business context.
I slip in a bit of clandestine emailing in those shuffling-around-moments between presenters, as a client gets in touch about a study that they want to run next week – manage to get the brief over to the guys back in the office without being publicly chastised.
Friday
I have a planning call about an event in September being run by WARC in conjunction with the Neuromarketing Science and Business Association (NMSBA). The NMSBA's UK representative, Cristina Balanzo and her company Walnut host a regular "Brainy Bar" event which hosts various presentations from neuromarketers.
Although technically competitors, in fact we often work together, looking to establish and maintain quality standards and help people understand what consumer neuroscience is all about. I'll be talking about brands and brains at the next event – basically, that our brains aren't nearly as interested in brands as we marketers would like to think.
Then finally, a trip up to the West End to see out-of-home company Ocean Outdoor. We've worked with them in the past looking at brain responses to digital out of home advertising, and with the medium changing so quickly we're now in the early stages of planning another project.
I am delighted to do a bit of overtaking of my own on my journey home. The cyclists in question aren't wearing lycra; in fact both have flat caps and one is carrying a cat in a basket, but I'll take it.
Lowdown
Age: 55
Favourite media: All those run by our clients, of course. But I have a soft spot for TV on a rainy afternoon, and Twitter when I wake in the middle of the night
My biggest inspiration: My three boys, whose utter indifference to whatever minor success I've had in my life is a constant spur to keep striving. My youngest son, when asked to describe me at school, summed me up by saying "Mum likes curry and watching The X Factor".
Dream job: Marketing the 2012 Olympics. Bit late for that then.
Not a lot of people know this about me: I like curry and watching The X Factor.