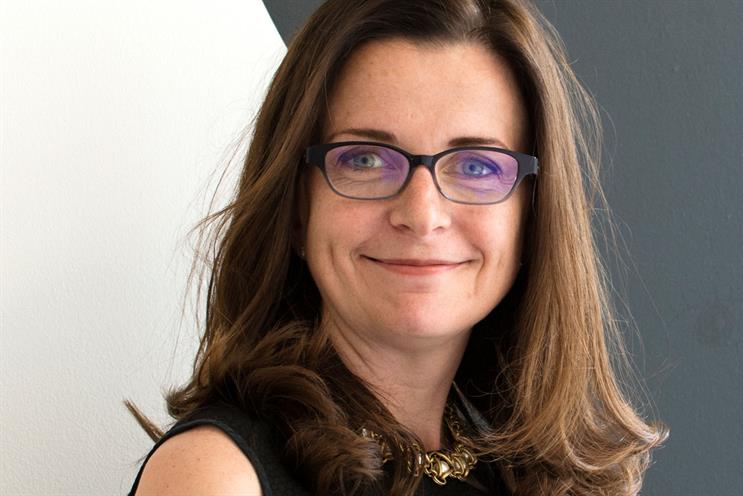 Monday
Up at 5am, not by choice but my husband gets up then and turns on every light to rummage around for bike clothes.
March up to loft and onto watt bike to excise my annoyance. Finish, shower, downstairs for a coffee and emails before the boys wake up.
The boys descend demanding pancakes, bacon and for me to download the "goat simulator" app. Get them fed, ready and off to work. On the way Google "Goat Simulator." Bizarre.
Whole leadership team meets for our weekly get together to talk about the week ahead, new business, people and what's happening in each team. I share with them the highlights of last week's meeting with our European network.
I start to become slightly concerned about the fallout of putting our global CEO's video message through IBM Watson. We unveil it at the meeting and realise that the world's smartest computer doesn't understand Nick Emery anymore than humans do. I wonder if Nick will see it? Well, it was done in good humour, right?
I have a dual role leading Mindshare UK as well as Mindshare Europe so today is a bit of a mix. I meet up with Arvid, the CSO of GroupM Germany to talk about new business and a transition team. We chat, eat, swap stories and schedule in my next market visit to Germany.
Post lunch, I turn my focus to Cannes and building off Community X. This is our first women's leadership program with Charlotte Beers that brings clients and agency women together. Our first session was a rousing success and now it's time to think about how we can expand this topic as part of Cannes on stage.
It's already 5.30 and I have to meet up with Mandy Pooler from Kantar for dinner and a good catch up. Helen Wada from KPMG also joins us and I admire Mandy's ability to consume quite a few margaritas on a Monday night.
Hilarious evening of talking about the future of media, the importance of human insights, and a good dose of gossip.
Tuesday
Very similar to Monday morning although I didn't quite make it onto the bike. Head into the office to interview people who would like to work at Mindshare. We are changing how we interview based on what we learned going on unconscious bias training and it's beginning to show some big, exciting changes.
Catch up with the EMEA Fox client and talk about upcoming movies, data strategy and generally have a good discussion about the work we are doing across the network. He then heads back to Soho Square and I'm straight in to see the EMEA CEO of Ogilvy PR. We have a shared client in TK Maxx, and we talk about even closer collaboration.
I depart Mindshare but only to go upstairs to checkout Google Home with some of my team. I want it to tell a dirty joke. It doesn't, but it can do amazing animal noises.
We talk about our Speak Easy event last week and the future of voice activated technology. I think it's going to be a big part of people's lives very soon. Debate getting Google Home or Goat Simulator for the boys. Might have to be both. Then, I'm off to a Facebook EMEA dinner.
We meet the founder of WunderBrow and listen to his passion for growing his business and how social and analytics are a core part of its success. Then we talk analytics and measurement at Facebook. A great dinner and debate on the value of agencies and the challenge of getting better, more consistent measurement across the ecosystems.
Wednesday
Bike. Yes! Two days this week. A miracle. Off to a full morning with my colleagues at GroupM UK, where we're pleased to see our tools and technology are leading the market best practice. Feel quite proud to work in such a great company that has invested a lot of time, effort and money in minimising fraud, third party verification and tech which delivers top outcomes for our clients.
Host two amazing women from WPP (Renee Mellow from Mediacom and Emma Wright from Hill+Knowlton) who are producing a podcast of women from across WPP to talk about leadership. We share a few laughs about what I am going to say. Then, lots of deep breaths and I let loose. Fingers crossed it is good.
No industry dinner tonight, so I'm home to see the boys and read them stories. Eat dinner with the husband and talk about the upcoming weekend and what we will do. Four days off with three boys (husband included). Realise I have no plan and need to get one... quickly.
Curl up on the sofa, watch some rubbish film online while finishing off emails and reading our employee survey. Great results but some clear actions to make sure we deliver even more to our people.
Thursday
One of those mornings where I spend hours on the phone and emails. I also read through all 14 of the employee surveys from across the region, then schedule calls and action plans for the markets. Follow on from this with another call to our CEOs in Netherlands and South Africa who are doing a swap.
New experiences are what media is about and that includes experiencing our network. Evening falls and plans for the weekend take shape – involving judo, swimming and Easter egg hunts. Am now thinking that the work week looks more relaxing than the four-day weekend I have ahead of me.
The Lowdown
Age: Really? I had to actually work this out but I am 45
Favourite media: If you ask my colleagues, probably a microphone
Biggest inspiration: Everyone that works at Mindshare. All of them
Dream Job: Oscars host
Not a lot of people know this about me... I speak Korean