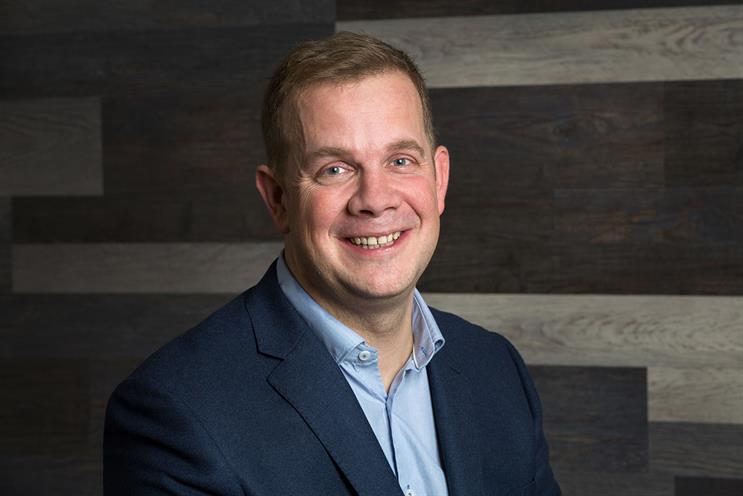 Monday
Weekends are for family time, and the Bank Holiday is a bonus. It's also my mum's birthday so my wife and I take the kids – along with our new puppy, Goldie (our creatively named Golden Retriever) – over to her place to celebrate.
We spend the rest of the day getting the kids ready for their half term, which they're spending at a wilderness camp – rather them than me. Then time for an early night before a busy, albeit short, week starts tomorrow.
Tuesday
As with every morning at the moment, I wake up praying that Goldie hasn't shredded everything in the kitchen, or left us any unwanted presents to contend with. It's also hammering down, so not sure the wilderness camp is going to be much fun.
It's an early start with a jam-packed day ahead, so I catch up on emails over breakfast and scan the Guardian to find out what the rest of the world has been up to over the long weekend, before heading into the office.
My first meeting of the day is a regular one-on-one with Sally, our head of agency sales, to look at our forecast for the year and review the talent in our team.
With only a couple of weeks to go before Cannes – one of the most important dates in the global marketing calendar – my next meeting is a prep session with the wider team. Although I'm sadly not able to make it this year, I want to make sure the team is fully up to speed on our aims for the week and who we want to meet.
I grab a sandwich on the go, so I can squeeze a quick visit to the solicitors into my lunch break – I have to prove my identity for the flat I'm in the process of buying. Then it's straight back to the office for a catch up with the head of our German organisation to chat about how we capitalise on our rapid growth in the market.
Next I'm meeting with Fred our WPP EMEA lead for a preparation session ahead of a big GroupM global partnership meeting we've got coming up next week. GroupM is one of our biggest partners so it's important to make sure we're fully aligned on how we see the partnership evolving over the coming quarters.
Last but not least, I finish off by touching base with a working group on UK strategy. We spend some time looking at the long-term vision of the UK organisation and brainstorming our purpose for 2017.
The toughest day is done, and I'm ready to put my feet up for the night.
Wednesday
Another early start today but luckily the sun's shining as I scroll through the BBC news app while taking the puppy for a walk.
This morning I've got a series of one-on-ones with the sales leads for our technology clients, covering for our head of tech who's on holiday this week. It's a great opportunity for me to meet more of the team and really get to know what's going on with our key technology customers.
I'm then straight on to a panel session, as part of a morning the Aviva leadership team are spending at LinkedIn focussing on digital transformation.
It is always fascinating to see what challenges all businesses have in common – customer centricity, talent, organisational silos. This morning, we focus on the importance of company culture and discuss the convergence of internal and external communications.
I manage to fit in a quick lunch with an old friend who's currently the creative director at Kantar. We pop to Frenchie in Covent Garden (great find recommended by my boss) and as we tuck in, realise we're sitting between Marcus Wareing and Tom Aikens, who are very pally.
A few more one-on-ones with the tech team this afternoon, then I'm straight into a global call with our Microsoft global team – one of our most important clients – ahead of a call with their agency Empowering Media to explore our response to the FY17 brief.
I leave in a hurry to get home in time to look after the kids so my wife can go to her weekly Aikido class (she is becoming deadly).
Thursday
The first thing in my diary this morning is a meeting with Mariah in our business analytics team. We need to catch up on an API project launching soon to provide our agency partners and clients with better access to LinkedIn data during the planning process.
From here, I go straight into a regular catch up with Jen, who heads up the LinkedIn Marketing Solutions Insights team. Today we're drilling down into the value we can provide our customers and agencies by sharing insights and campaign results through quarterly business reviews.
Next up is lunch with Louisa, a team member who is looking to return to work after having a baby. We grab a ramen nearby and swap parenting war stories before discussing her return to work.
This afternoon, I've got a regular bi-weekly meeting with the UK Leadership team, bringing together all of the managers in the LinkedIn Marketing Solutions business in the UK. Today's meeting is a chance for us to focus on numbers for the rest of the year, and look at our talent pipelining – making sure we're consistently hiring the best talent to stay ahead.
I finish the day with a couple more one-on-ones with the tech team before heading home for a relaxing evening in with my wife.
We end up having a somewhat surreal discussion about whether it's a good or bad thing that our six-year-old daughter wants to be on social media… Turns out her babysitter's been showing her how to face swap on Snapchat.
Friday
Today's a bit of a different one as I'm spending it out of the office on one of our regular "In-days". Once a month, at LinkedIn we have a day to focus outside our core role. Today is about giving something back to the community.
We're spending the day helping out at a food bank in Newham – starting off with a Dale Winton Supermarket Sweep type re-enactment. We scour local supermarkets for bargains using the money we've raised and then replenish stocks for four of the charity-run food banks in the area. Inspired and humbled by the service food banks provide and the people that run them I commit to regularly shopping for my local bank.
I head back to the office to tidy a few things up before leaving London for Dorset to join the family for a weekend of beach and BBQ (weather permitting).
Lowdown
Age: 41
Favourite media: BBC, the Guardian and Sky Sports/BT Sport (I'm way too sports obsessed)
My biggest inspiration: My family
Dream job: I think I am pretty lucky to do what I do, but would find it difficult to turn down a role at Liverpool FC
Not a lot of people know this about me: My first role in media was almost at Farmers Weekly, but I didn't get the job.