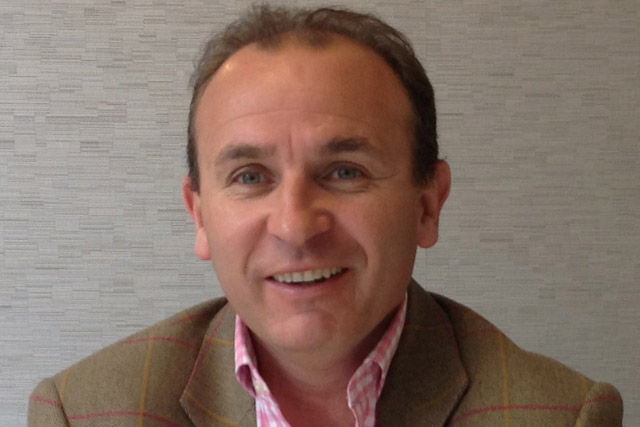 Monday
Leave the house at 7am for St Albans station, mainly to avoid the morning breakfast chaos. The first thing my daughter asks is whether it is still the weekend – it appears that even six-year-olds have that Monday morning feeling.
My journey to Farringdon station offers 30 minutes' downtime, so I'm naturally on my smartphone, all in the name of work of course. First things first, I need my sports fix, so start off with the Sky Sports app and BBC News/sports app. Then, to get up to speed on industry news, I tend to digest what's going on in the media and programmatic industry via Twitter as it can be a great source of rich information.
At 9am I catch up with AdMaxim's head of sales, Lee Mabey. Quick discussion on our weekends and then focus on issues to address and plan the week's workload and business priorities for our sales team. Then it's the Monday team meeting and I'm able to share that we are in a really positive place.
Then I am straight into an 11am meeting with Pedro Avery, the chief executive of Arena. I've known Pedro for many years through my News International days and he always has plenty to say and is good value. We chew the fat over what's going on in mobile and I walk him through some of the more innovative activity that we are currently focusing on at AdMaxim.
Afternoon meeting with Andrew Stephens and Bobby Dinn at Goodstuff [the chief executive and partner, investment and commercial respectively]. We give them a demonstration of our platform and I wax lyrical about all things mobile, my favourite subject. We discuss specific clients and agree a follow-up meet with Bobby and his wider team shortly.
Tuesday
First up, a meeting with Pippa Glucklich, the co-chief executive of Starcom MediaVest Group. Pippa and I quickly share Cannes stories (SMG won Media Network of the Year at Cannes this year) and then we run her through the results of a campaign that we have just implemented for one of their clients.
Sultan Khan, the chief executive of AdMaxim, is the master of mobile in my book, his knowledge is mind blowing and his enthusiasm is infectious. We discuss lots of topics, starting off with sales budgeting and imminent product innovation (phenomenal stuff).
We both leave the meeting full of enthusiasm, buoyed by the fact that a new industry stat suggests that mobile will be 40% of media budgets by 2018 – now that's guaranteed to put a smile on the CEO's face.
Wednesday
I kick off with a "power hour" with Julian Savitch-Lee and Miriam Thome from Rubicon at AdMaxim HQ. We discuss how we can work more closely (they are one of our exchange partners) – it's a really positive meeting, so everyone leaves enthused.
At our stage of growth our weekly management meetings are vital to ensure that the key management are familiar with what is going on in other departments. We discuss any company issues, put a plan in place accordingly and agree actions. Again, it's a good day in the room – we have successfully achieved the six-month sales targets I set in place.
I can't believe it's taken until Wednesday for a social – what's the media industry coming to? I head off to Nexage summer drinks party at a Soho rooftop location, hosted by the managing director of Europe, Todd Tran, and director of demand, Michael Humphrey.
It's a great opportunity to catch up with lots of key players and I bump into Gavin Stirrat from the demand-side platform Strike Ad. I last saw him at the Mopub conference in Monaco pre-Cannes, so we have a bit of a debrief and share thoughts over a glass of wine.
Thursday
Things are picking up... it's the IPA Golf Day, clear the diary. The AdMaxim chairman, Andrew Edwards, is captain of the IPA Golf Circle (IPAGS) this year and I have the nod to the Worplesdon meet. Some 36 holes and minor sunburn later, I am definitely feeling jaded, but it's been a great day mixing with the people of ad land on a lovely golf course.
Friday
Breakfast meeting with Richard Hocking (the EMEA director of performance marketing and mobile development at Starcom MediaVest Group). It's great to discuss the buoyancy and challenges of mobile with Richard, he offers a wealth of valuable insight and it's a great discussion. We talk about the results of another successful campaign we have just run for one of his clients.
It's lunch "al desko" as we have our monthly board meeting. There are lots of things on the agenda today. As well as the usual numbers/forecasting, we take some time to go through key briefs.
6pm signals another week over and I head off to Victoria to meet my wife and relatives for dinner. Nicola and the relations are Scottish, so Scottish-themed restaurant Boisdale is a winner and they come over all patriotic. It's a quick dinner followed by the theatre – my Welsh roots could have made it a long night!
Age: 44
Favourite media: Mobile
My biggest inspiration: My children – Louis, Finlay and Orla.
Dream job: to coach the Wales rugby team at the next World Cup
Not a lot of people know this about me…I played u18 International tennis for that world superpower Wales