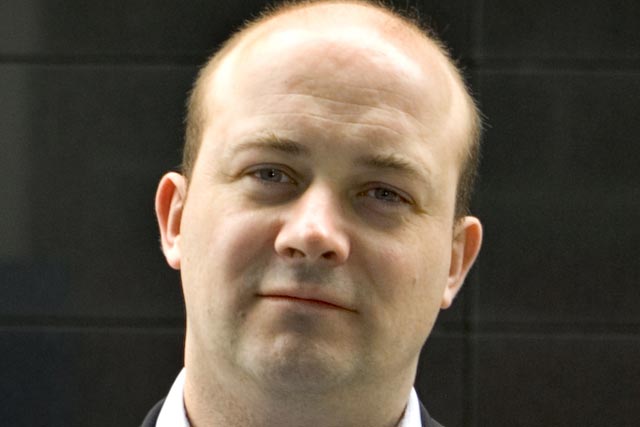 Monday
Offer a nod of recognition to fold-up bike guy on my regular morning train.
For my sins, I've been a Telegraph newspaper reader since I can remember (I've tried the iPad version, but it just doesn't work for me). The sports section is the best in the market and Boris Johnson is a must-read on a Monday.
I'm now – with age – morbidly interested in the obituaries page and readers' letters, which I'm starting to agree with more and more. Today's topics of discussion are what people do in the bath, and innovative ideas of what to do with the players' towels at Wimbledon – brilliant.
On the way to the office, I grab a coffee from Starbucks and catch up with George – the best barista in town.
Monday morning is mainly internally focused and is all about framing the week ahead. I catch up with both the divisions that I run, Agency Partners and Strategic Business Development (SBD), to discuss ongoing business and what we have got on this week, followed by a start-of-the-week meeting with my boss Charlie Meredith and my fellow group advertising directors.
Finally, I catch up with Steve Goodman at Group M to discuss current trading and the state of the market in general. The train journey home allows me to catch up on my favourite magazines, including The Week, The Economist and Decanter (I'm gradually getting away from Blue Nun as a result).
Monday night is squash night, which generally ends in me getting thrashed by my old school mate Danny Aldred, who also happens to be sales director of the Financial Times.
Tonight is no different, and afterwards we gossip over a pint of orange juice and lemonade (crazy us).
Tuesday
Today I host the famous IPC Magazine Industry Seminar, where 35 reasonably new planners or buyers find out how great the magazine medium is. We take them through a day in the life of an editor, publisher and the ad team.
They then launch their own magazine and sell it to us – we did this way before 'The Apprentice'. It's a fun but informative day and the attendees seem to enjoy themselves.
I have a quick drink with the delegates after the seminar and reach home in time to read 'Biff and Chips' to my youngest.
Wednesday
Lisa Batty, one of my SBD team is back from her honeymoon, so we discuss the finer points of Venice.
I pop in to see Colin Dale (head of media) and Fraser Wright (senior media manager) at COI. Over coffee, we discuss all things media, from the future agency model, how media will be traded and, obviously, as the consummate salesman, what IPC can offer COI.
We discuss potential joint research opportunities, focusing on behaviour change. They also update me on the recent Government review announced last week – a surprising decision.
It's back to the office to chair our monthly trading executive meeting. This is a chance for all the trading directors across IPC to share information and best practices.
In the evening, IPC hosts Will Aves (Zenith Optimedia), Andy Hargreaves (OMD), Neil Ivey and Dan Whitmarsh (MediaCom) at the Lord's Taverner's dinner at the Hurlingham Club. As ever, a great evening organised by Claudine Collins, and a chance to catch up with some old friends on both media owner and agency side.
Thursday
Today I visit Vanessa Clifford at Mindshare for an update. We discuss general issues and how the iPad will be traded.
She gives me an update on how Project Tapestry is developing (this is a project where Mindshare and various media owners are discussing innovative ways of trading in the future).
Later, I meet up with the SBD team to discuss a multimedia million-pound brief they picked up that morning. I round off the day by discussing topics on a presentation we are delivering at the Starcom Innovation Week next Wednesday.
Friday
I attend The Big Tablet Debate at Altitude 360 where the general consensus is that tablets are going to be big (research suggests 50% penetration in three years in the US), but they will be a supplementary platform.
Later that morning, I have an even livelier debate over forthcoming activity with John Baylon at Starcom and Mauricio Leon at Zenith Optimedia.
I join Neil Allen at Starcom for a well-deserved quick beer at The Newman Arms and rush back to the office to tidy up some loose ends and write this. Friday night – Mrs T and I go out with our friends Rob and Hannah for dinner in Bromley.
Weekend
The weekend is relatively quiet, thankfully – the normal ferrying about of kids, a school fete and Sunday lunch to celebrate my father-in-law's birthday.