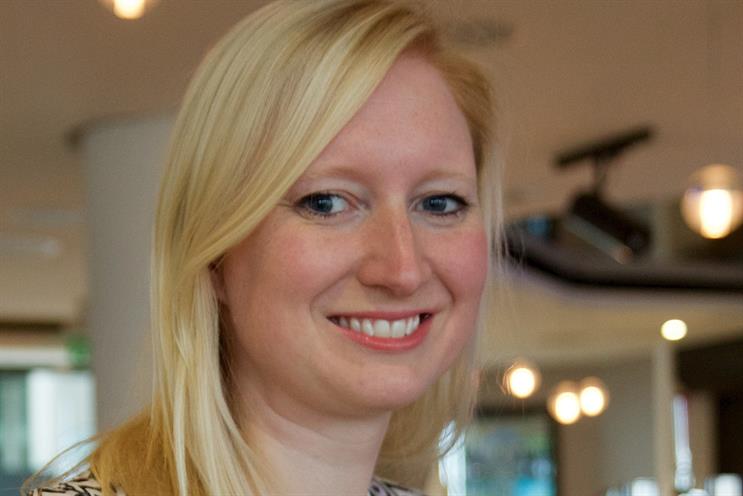 Monday
I'm on route to Diageo head office in Park Royal and the emails are starting to come through from my colleagues an hour ahead in continental Europe. The 06.47 train from Epsom is far from lively, but with a seat and an iPhone, it's the perfect time to lay out my week ahead.
First up, breakfast with Leila Fataar, our new head of culture and entertainment. I'm a big fan of cross-discipline collaboration, working closely with the likes of our ecommerce and on-trade teams, so I'm delighted to have Leila on board to embed conversation and participation into our plans.
The early start is more than warranted with a fruitful meeting, updating our plans to root Smirnoff, Captain Morgan and Baileys further into local culture.
Following a series of quick-fire catch-ups with my team, I'm into a meeting with Facebook alongside Ed Pilkington, our marketing and innovation director for Europe.
We work closely with the big tech companies and today we have a great conversation about data, econometrics and ecommerce.
Meeting done, I make a quick dash to St Pancras to catch the Eurostar to Paris.
Tuesday
This morning I wake up in beautiful Paris ahead of our Media and Futures Day in our French office. Today is a one-day replica of the large scale Media and Futures Week event that my team held in our London office a few months ago, where we launched our strategic ambitions for the year.
We invited in expert speakers from across the industry to pitch ideas, run workshops and host seminars. We've got big plans for the year, and the reaction in the room here in Paris is equally as positive as London.
After a busy day in Paris it's a hop over to Belgrade to attend the annual Eastern Europe Partner conference. Arriving very late, Helen Bass, our European consumer planning director, has waited up for me and we catch up over a Tanqueray and tonic.
Eastern Europe has recently come into both our remits, so we have a really interesting discussion about the challenges and opportunities that this brings. Whilst Western Europe currently has higher internet penetration and a more sophisticated digital landscape, Eastern Europe is fast catching up and we can learn a lot from the media work coming out of these countries.
Wednesday
I wake up early to do some final prep ahead of the workshop I'm running today, meeting Vladka Formankova, our Eastern Europe marketing and innovation director for breakfast.
The training group will be a great mix of nationalities, and include both our Diageo colleagues and our distribution partners, so we're expecting a lively crowd.
I have a real passion for training and coaching, and I prioritise it above all else. My ambition is for every marketer in Diageo to be an exceptional media practitioner, and when I look at how the team is developing, I know the focus is paying off.
Workshop done, time to get changed for a black tie evening celebration with our distributors. A phenomenal event, topped off by an immersive tasting of Johnnie Walker Blue Label. Very cool.
Thursday
I'm back in London and taking in the sights and sounds of the city on my way to Regent's Place.
I meet with Carat, our European media agency, to review some recent work and discuss this year's breakthroughs within data led planning as well as key areas of experimentation.
The Carat team is still on a high from our Guinness activation around the Rugby World Cup. We launched across every screen in GB and Ireland – from TV to mobile – on 9.15pm on 9 September, and delivered immediate social reaction throughout the tournament. This campaign represents a major gear-shift in the way our brands behave in media, and one that we are all keen to build on as we enter 2016.
I meet our digital performance agency iProspect to review our search strategy. More of our content inspires gifting, more of our formats are shoppable or link to retail than ever before, which lends itself to a highly sophisticated search strategy, full of tests and experimentation.
I end the day with a few cocktails with old friends from my days at Vizeum to catch up on gossip and plot a return visit to Vegas.
Friday
There's nothing better than a bit of breakfast radio to get my Friday started, and soon I'm back on the train again, heading to our Golden Square office. I kick off the day on the phone, helping my team tackle some immediate questions.
The team is moving with real energy, so there is lots to catch up on in the space of a week, both immediate work and updates on recruitment. We recently recruited a terrific new head of media planning through LinkedIn alone, and I am working on similar tactics as I extend the team.
The morning is host to a triathlon of data and analytics meetings – a sign of the digital transformation taking place across Diageo, and core to our media planning as we enter 2016.
And that's it for the week. My husband and I both have the afternoon off so we meet for a late lunch in our favourite local pub near our home. It's great to be outside of the city after a busy week, but looking forward to being back in it next week.
Lowdown
Age: 32
Favourite media: WhatsApp, YouTube, Instagram, phone calls
My biggest inspiration: Too many to list; there are some amazing women in my life who are strong, creative and have great bullshit meters – you know who you are
Dream job: Running a cat sanctuary
Not a lot of people know this about me: I was publicity prefect at school – a career in advertising was meant to be!