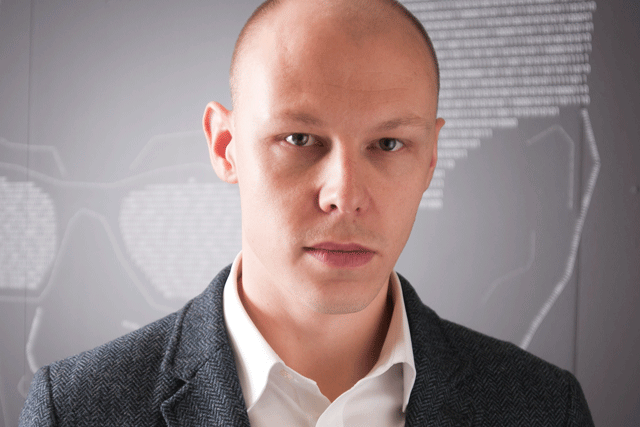 Monday
I land at Heathrow Terminal 5 at 7.20am after spending three days in our New York office helping launch Life+ – our new wearable technology unit set up to explore how brands can start to take advantage of this growing sector.
A busy few days meeting our launch partners MapMyFitness and a range of Mindshare's New York-based client teams to talk about possible routes for different brands.
Late Thursday afternoon, I pick up my hire car to drive the 22-hour round trip from New York City to Michigan to visit my brother Ben who's spending nine months in the US coaching "soccer".
My route takes me through five different states. Michigan-life couldn't be any further from New York – I could easily spend weeks here on the lake, eating enormous $20 steak dinners and driving around in a massive truck.
From Heathrow, I stop off at home for a quick turnaround before heading to the IAB for our Mobile Board meeting. There's no doubting the IAB's role in pushing mobile forward among agencies and advertisers, so I was delighted when they asked if I'd join their Mobile Board earlier this year.
This year, the annual IAB Mobile Engage conference featured Simon Wheatcroft, a blind ultra marathon runner who relies solely on his smartphone to navigate runs and discover new routes. His story was incredible and put firmly into perspective our industry obsession with banners, app installs and engagement rates.
I spend the afternoon back at the office catching up on the emails I'd skimmed while travelling, and try to make sense of a pile of receipts collected over the last two weeks.
Before New York, I'd been in Madrid on a development programme with other Mindshare people from across Europe – so wince at the thought of checking my current account balance.
I get home that evening and crash after getting a fidgety two hours of plane sleep the night before.
Tuesday
At the moment I'm split across my global and UK Head of Mobile roles while we recruit my replacement in the UK, so Tuesday morning is spent in our weekly UK Strategy status.
Today, we're prepping for an upcoming workshop we're running with the team over at Blue Hive for Ford.
Ford is one of my favourite Mindshare brands for a few reasons. It's one of the first clients I worked on as a digital exec when I joined the agency just over six years ago and my wife Polly leads their digital business at Mindshare too.
So obviously a very proud moment to see the team win Best Automotive and Transport for Fiesta Fashion Dash with ASOS at the Brand Republic Digital Awards 2014 earlier this year in June.
I meet with Saul Hernandez, our new Head of Digital for LatAM, who is over in London from our Miami office to talk about some of the amazing mobile work happening in Brazil, Mexico and Argentina – but also some of the challenges he faces given the size and geography of the region.
I also learn that Spanish is the first language in the Miami office – not English. Make a mental note to brush up before I book my flight.
Wednesday
Two back-to-back meetings to start the day, each with different technology partners to discuss an ibeacon trial for some of our retail brands.
The most fascinating aspect for me is in using the technology to understand the behaviour of people in and around a specific location, rather than a slightly nightmarish Minority Report world where our mobile device pings with another notification as we walk past a shop window.
Some of the best examples at the moment are from the Major League Baseball teams in the US who are using the data to understand where fans queue for food and how they move around their stadiums.
A passing conversation with Louise Richardson, our UK Director of Marketing, who is issuing a rallying cry for final Huddle 2014 proposals to be submitted.
Huddle is Mindshare UK's flagship future-facing event where the agency downs tools for one day every November to welcome in our clients, media partners, technologists, academics and stars of sport, stage & screen to debate the future of media.
Wednesday afternoon is spent with the global digital team and my new boss Norm Johnston - Mindshare's Chief Digital Officer.
We talk about the various taskforces we have setup across the network and progress we're making. I share an update on the Life+ meetings last week and on our partnership with Shazam, Audio+.
I also discover that Norm grew up in Perrysburg, Ohio the exact same place my brother will be coaching "soccer" at for the rest of the year – unbelievable.
Thursday
I'm lucky enough to spend some time with Rish Mitra, CEO & founder of Blippar, who is in London to talk about the work they're developing within the Google Glass platform.
He shares a view of the future with me in which the world we see – be it through a mobile or wearable device – is completely augmented, without the need for physical markers and calls to action.
He also lists all of the countries they now have offices in, which is incredible given it only seems like three or so years ago that I remember seeing the Blippar beta demo for the first time.
The pace of change in mobile really is incredible. I sit down with Paul Wright from Apple in the afternoon to talk about his plans for the rest of the year.
Another fascinating organisation that has disrupted countless industries along the way (think music, mobile phones, cameras, publishing) yet regardless of its size, never seem to be standing still. Despite my pleas, Paul smiles and remains tight-lipped on any iPhone 6 rumours.
Friday
By the time I reach Facebook's new offices on Brock Street, I look like I've been sat in a sauna for the last 20 minutes given it's the hottest day of the year.
London no doubt looks better in the sun than it does in the October rain, but having grown up in Dorset, I'd choose to be in the country over the city on days like today.
Facebook's offices are amazing - like a playground for grown ups. I'm there to talk to the sales team about Mindshare's mobile story and how we position it to our clients. It's good to see lots of familiar faces but in particular two ex-Mindshare ones in Claire Valoti and Tony Evans.
Without the both of them I wouldn't be doing what I do now – Tony interviewed me back in 2008 for my first job at the agency when he was Head of Digital Trading and Claire was amazing in getting me into mobile in the first place back when she headed up our Digital team.
As such, I liken the experience as a bit like presenting to my Mum and Dad. While the rest of media-land descends on Victoria Park for Lovebox, I leave the office on time and feeling inspired by The Open, head to the driving range.
I have also spent most of this year trying to run 5k in under 22 minutes, so once home from the range set off on my usual route around Richmond Park.
I finish 45 seconds over and blame the heat – but can't help feeling smug in the knowing that I'll be hangover-free tomorrow morning unlike Mrs Chandler, who I hear come in from Lovebox at gone midnight.
Age: 31
Favourite media: Nike+ & Sympler
My biggest inspiration: Russell Buckley
Dream job: I'd quite liked to have played guitar in The Stone Roses (first time round)
Not a lot of people know this about me: I once appeared alongside Keith Chegwin in the glory days of The Big Breakfast and I studied two modules of Welsh language at university