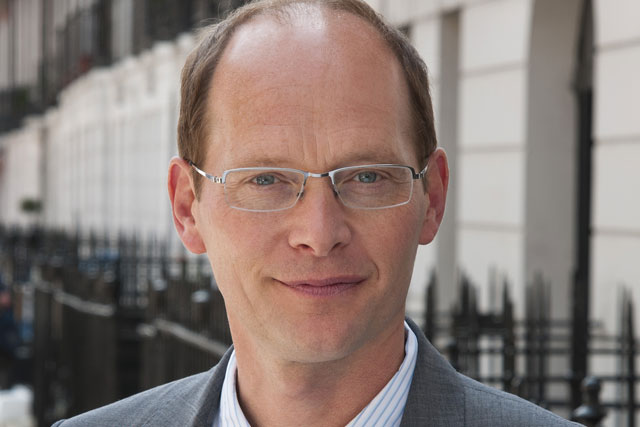 Monday
Brrng. Urgh. It's 5.30am and I wake up in Exeter. I combine ablutions with a bit of 'Farming Today' and it's off to the station. I fill the journey to London with The Guardian, Western Morning News and some James Salter short stories. Everyone else appears to be tapping on bits of plastic. Sad.
I spend time with Ian Wyatt, our data supremo, who tells me that the next iteration of the study is looking good.
Lunch is at the Social Eating House with Steve Hatch (MEC), Richard Vinton (VMC) and Robbie McIntosh (late of Bauer Radio). Conversation ranges from croquet to water meadows, politics to work.
In the afternoon, I follow up last week's meeting with some very tall people in Amsterdam, as well as negotiate with the Baltic media industry regarding a licence for our eye-tracking work. Many countries look to the UK for inspiration in OOH research.
In the evening, a couple of friends persuade me to join them at a showing of 'About Time'. It is offensively, excruciatingly and unremittingly awful.
Tuesday
Over breakfast, I listen to the 'Today' programme and read The Guardian. I walk to work, varying the journey each day as it is purported to increase the IQ, stimulate the senses and do you all-round good. It is also helpful to see as much of the world as one can.
This morning we have the monthly meeting of our methodology committee. Research partners, Ipsos MediaCT, Katherine Page (our technical consultant) as well as the insight whizzes of our underwriting companies – Gideon Adey (Kinetic Worldwide), David Gordon (Posterscope), Mungo Knott (Primesight), Dave McEvoy (JCDecaux) and Anthony Waithe (CBS Outdoor) – make for a full room, but fortunately there are plenty of biscuits to go around. Although we only launched the new study in February, we have a constant and forward-looking programme of improvement and renewal.
In the afternoon, I catch up with Ken New, our non-exec chairman. I also do an interview with a South African advertising magazine.
Feeling a tad jaded by nightfall, I play some records and start on Charlotte Mendelson's new book, 'Almost English'.
Wednesday
More 'Farming Today' and it's off to the gym – which is shut. I compensate with a leisurely breakfast and The Guardian in a Marylebone café.
My job involves quite a bit of paperwork and this morning I productively push as much as I can in the appropriate directions. I also sit down with Holly Stead, who takes me through our communication plan for the next year.
Lunchtime hails a major Outdoor Media Centre beano at the British Museum, OutdoorWorks. There are heaps of clients in attendance to hear exactly why the medium is booming and why it works so well in our jumbled and complex world.
There are uniformly good contributions from the platform. Everyone I speak to has a different view about the most compelling, which is a good sign. I particularly liked those of Verica Djurdjevic (PHD), David Rowan (Wired) and Tim Spencer (Truth). Others praised Justin Gibbons (Arena), David McCandless and Marie Oldham (Havas Media) – and so on. I depart feeling enervated.
In the evening, I decide to switch on the TV before it sues me for neglect. I opt to watch a couple of episodes of 'The Returned' on DVD. I know I should "stream" or "catch up" but a couple of years ago I made the conscious decision to rid my homes of broadband. I am an early rejecter – and far happier as a result.
Thursday
It's a Guardian/ the 'Today' programme breakfast again.
This morning we have a quarterly board meeting. Stuart Taylor (Kinetic), Glen Wilson (Posterscope) and Lynne Robinson (IPA) are in attendance, along with the heads of the major media owners. We talk about money, the future and how to use communications to make the most of what Route has to say.
I have to dash home early to meet a plumber. I then have dinner with Ian Redman (MEC). We go on to the see 'Rush' at the Curzon. Almost a great movie – it loses its nerve in the last reel.
Friday
The day begins with my third dose of 'Farming Today' this week – and the gym is open. I reward myself with a quick breakfast in a café near work while reading The Guardian.
Spend the morning responding to emails, making phone calls and totting up finances.
I get the lunchtime train to Exeter, reading the Spectator, Economist and New Statesman on the way. I arrive to see the detritus of the cycling Tour of Britain stage, which earlier in the day had passed the end of my road.
I catch the BBC local TV news before meeting some friends for a drink, over which I wax lyrical about this year's bumper fruit harvest and the rising price of wool.


Age: 55
Favourite media: cinema and DVDs
My biggest inspiration: My grandparents' generation
Dream job: prime minister or film director
Not a lot of people know this about me... Please refer to Harold Melvin & the Blue Notes