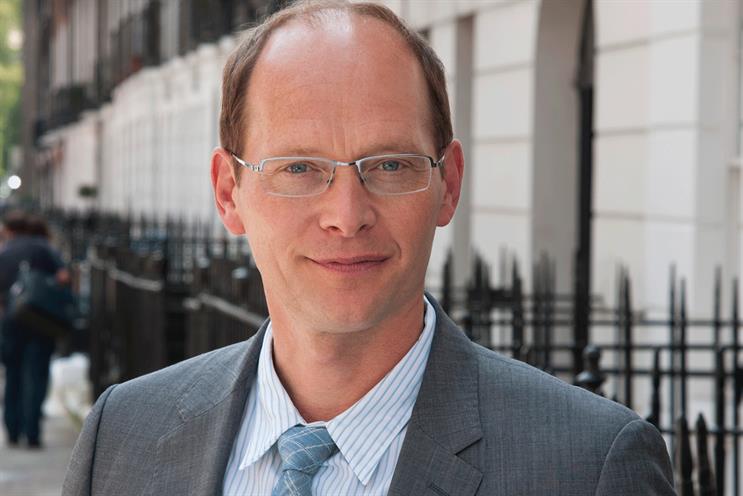 Monday
The theme of the week is the future. We have to determine what it is that Route should supply to the industry between 2017 and 2023, our next round of funding. Taking 2020 as a midpoint, I have consulted far and wide, endeavouring to learn what people want and need.
Things are so short-term these days. It can be hard for people to think ahead. But they do, and my difficulty is that everyone has a lot of ideas and that seldom do the thoughts of one individual match those of another.
I have my own opinion of the solution, "cognition adjusted impacts" and using electroencephalography (EEG) to measure what I would call the "brain tingle" that seeing an advertisement will induce.
Thus a bus shelter might provoke a mild frisson. A big digital super-poster could stimulate synaesthesia and symphonic rapture. You weight the audience by the degree that the poster format sizzles the intellect.
The slight problem, as I transcribe the notes of the meetings, is that nary a soul has come close to suggesting such a thing.
In the evening, I dash to the BFI to catch Aguirre, The Wrath of God. I have lost count of the number of times I have seen it. One of the more philosophical ends to any movie – chattering monkeys overwhelm the conquistadors' raft and float downstream to who knows where.
Tuesday
I wait for Waitrose to open. Today is the monthly meeting of the technical committee and it is essential that we have top-notch biscuits, fine teas and the best fruit.
The morning is spent addressing the near and medium term. Critical matters include: ensuring that we capture enough posh commuters on public transport; consideration of an upgrade to the maps of the insides of rail stations; discussing mobile phone records; creating hybrid simulations for ads in pedestrian shopping centres that can also be seen from the roads nearby; reflecting on the interval between advertising impressions within a given time period; and some other stuff that I'm not going to tell you about because it is secret.
In the afternoon I transcribe the minutes of the meeting and distribute the supporting documentation. If, when at school, I had been offered a career that involved long periods sat at a desk, typing, I should have given a sniffy response. It's what we all do now.
At home, I finish Marilynne Robinson's Lila. What a great book. She suggests that only from suffering can one attain grace – not unlike the Kirk minister from the time I spent in Scotland as a child. I must do more typing. I will surely transcend.
Wednesday
I never get over the fact that you can make transatlantic phone calls without so much as a thought. Again, it comes from my childhood, some of which I spent in the US.
To phone home was a major undertaking and cost the best part of the average daily wage. Today I am in conference with a team of programmatic software gurus. I conclude that the American market may be a little ahead of us in this respect. Oops.
I also meet with our research partners and blame them for the UK's tardy response to networking outdoor inventory. Just kidding, it's not their responsibility.
It's TV night and the final episode of Wolf Hall. What a fabulous series. I slaver and drool in appreciation.
Thursday
It's our birthday. Route is two years old today. From nothing, we have developed audience metrics for every form of out-of-home media that appear in public spaces.
It's seen as a ground breaking and world-leading hybrid of survey and census data. And people still grumble. (Well, one or two do.) How can we be better still and how much will we have to spend? Think.
No one has quite my enthusiasm for high-end birthday cakes, so I volunteer to brave the lunchtime rain and dash to Selfridge's Food Hall. Some things you just cannot trust to others.
I have a lengthy call with a journalist, explaining what we know about shops and shopping. Next is a meeting that may or may not be about data pipes and the real-time delivery of something or other. It's not hard to understand, once you unpick the language. But then I imagine that I am an analogue foreigner with a dodgy visa. I am part anthropologist, part travel writer. I come from an older, wiser culture.
As there is no Top of the Pops on BBC4 tonight, I meet with two school friends who now live abroad.
One drives cars in James Bond movies (and no, he wouldn't tell me about the latest one), the other is a translator for the International Olympic Committee (which he emails via satellite as he and his family sail around the world).
The odds on them both being in London at the same time are extraordinary. I suggest they pay for dinner as a step toward salvation but they appear not to have the Calvinist spirit.
Friday
On the walk to work, I often stop for a cup of tea and to read the newspaper. Recently, my favoured café has become the venue for clandestine early morning interviews for one of the big creative agencies.
Only the occasional word drifts over but every now and then the atmosphere crackles with nerves and enforced bonhomie. It's putting me off the crossword.
In horror films, they sometimes have machines that sense the presence of ghostly ectoplasm. I wonder if the devices really exist. Could "engagement" be a dimension of the ether, a type of aura? Could Route be the first to measure it?
I spend the morning with our non-exec chair. We run through the key themes that will affect our world in 2020 and we debate the likely importance of each. We're getting there.
In the afternoon, I pop down to the Curzon to see The Duke of Burgundy, an amusing and deeply layered film about the ties that bind romantic entanglements.
The lowdown
Age: 56
Favourite media: Books, films, records, newspapers and periodicals
My biggest inspiration: My grandparents' generation
Dream job: The next one
One thing not a lot of people know about me... I have no sensation in my left index finger