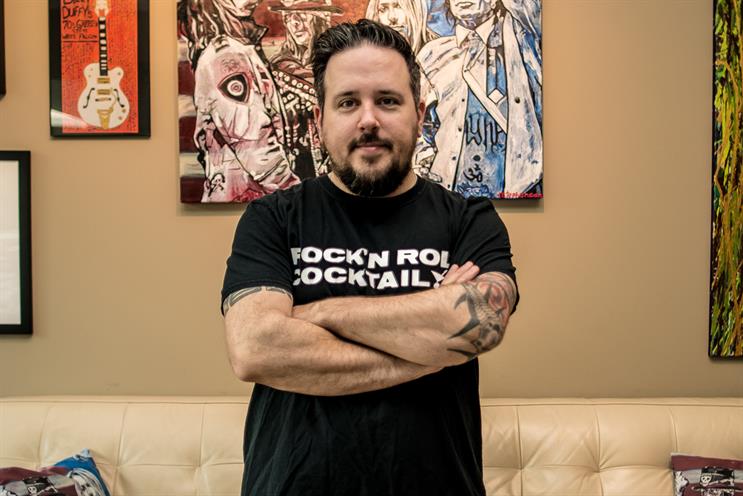 Monday
My body clock is a bit all over the place this morning. I arrived in San Francisco on Friday, and having spent the past couple of weeks travelling between Sydney, Dubai, Dublin and London, it has been nice to have a weekend in the city catching up with old friends.
I'm in the US for the annual LinkedIn global brand, communications and social offsite. Once a year, we get the marketing and comms teams from every LinkedIn business unit around the world together in one place to discuss our strategy for the coming year and review what's been going on. It's also a great opportunity to spend some time away from our desks and socialise with colleagues from across the globe.
This morning starts off as a normal day, albeit from the newish San Fran office, which opened downtown just last year. First off is an editorial call to decide on what we've got planned for the LinkedIn Marketing Solutions blog this week.
We're constantly editing and publishing pieces for the blog to provide the best insights for B2B marketers, talking about our team, clients and the great work we're doing.
From there it's straight into a content meeting before lunch with some of the gang at the in-office restaurant, Nourish.
This afternoon is spent in one-on-one sessions with the team, making sure we've got everything in order ahead of this week's offsite.
Tuesday
This morning everyone is arriving in from the various offices around the world. It's always great to get the whole team congregated in one space. It makes you realise quite how big LinkedIn really is.
The morning is mainly spent with introductions and briefing sessions, getting to know the teams and getting up to date with the exciting work they've all been doing.
While most of the team have made it out here, I've still got a team member holding down the fort back in Dublin so I'm weaving in and out of meetings for the Marketing Solutions business while keeping an eye on things back on the ground.
No matter where in the world I am, I always try and squeeze in a gig somewhere along the way. I used to work in the music business and still work as a freelance music photographer, reviewing at least one gig each week alongside a shoot. Last week I was photographing Living Colour in Sydney and the week before Iron Maiden and Tom Chaplin of Keane in Dublin.
Tonight starts with a welcome reception for the offsite, and I'm then off to interview heavy metal veterans Prong and photographing the show for my music blog. It's a ton of extra work but it keeps my creative muscles flexing and gets me writing every single day.
Wednesday
Today is the first official day of the offsite. It kicks off with a keynote from our CMO Shannon Brayton followed by a number of guest speakers. One of the founders of SoulCycle tells an inspiring story about becoming a brand with meaning and purpose.
From there, we go into a series of presentations from the different marketing leads, looking back over the last year's successes as well as what we've got coming up and our goals for the next year. A lot of this discussion focuses on cross-market collaboration, and how we can all work better together.
We've got a bit of downtime this afternoon and I make the most of the opportunity to put in a couple of hours on my new books. I'm currently working on three. The first is all about my adventures of being a rock and roll concert photographer, another is a memoir of my early years living in the mid-west as a heavy metal outcast, and the last one is about building a personal brand and standing out from the marketer next to you.
As a digital marketer, I'm set on building my own personal brand. LinkedIn is a great digital platform for this, and encourages people to come to work with their personality. This is something I'm passionate about and think people need to do more. I'm not a buttoned-up exec, I'm the exact opposite and that's the person I bring to work in the mornings.
Thursday
This morning I'm focusing on the podcast. We started up the Sophisticated Marketer's Podcast series a couple of years ago now and it's a part of the job I love, getting to meet and talk to some amazing people.
Last week I interviewed best-selling author Bernadette Jiwa on her new book Hunch and today I'm lining up additional guests to close out season five as we gear up to celebrate the 100k downloads milestone.
After a long lunch with the team, soaking up some of the sights of San Fran, it's back to the offsite this afternoon.
Friday
I'm increasingly getting the feeling that I just don't need sleep – it's overrated. Before today's session starts, I'm spending a few hours attending to my students.
I teach an accredited online digital marketing course at UC Berkeley and have 14 students I need to keep track of in between the day job. Teaching is not only rewarding, but it keeps me one step ahead of the trends in digital marketing as I constantly have to update the lessons to reflect the latest updates.
Today's the last day of the offsite and it's all about collaboration. For our team, the big focus at the moment is the importance of marketing and sales alignment. We have an exciting session with our colleagues in the LinkedIn Sales Solutions team to talk about breaking down the silos and bringing the two functions closer together.
After some final drinks with the team, it's time to pack up and head to the airport, for the flight back to London.
We've got some exciting content on the horizon launching in June, so it's going to be a jam-packed weekend (I'm going to see Iron Maiden again on Saturday night) before another busy week in the office next week.
The lowdown
Age: 43
Favourite media: Right now, I'm really into slow journalism. Today's media is always about a race to be first, rather than right, but slow journalism takes the time to follow up and give the full story. I carry a copy of Delayed Gratification around with me everywhere at the moment.
Biggest inspiration: Heavy Metal, Jerry Seinfeld and Stephen Hawking
Dream job: To open up a heavy metal coffee shop. We'll blast the best heavy metal so loud it's obnoxious, but people won't be able to stay away once they've tasted the coffee and croissants
Not a lot of people know this about me... I used to play in a hair metal band. We signed a record deal in 1991 and wore zebra stripe spandex. Then Nirvana came along and wiped the whole genre out overnight. If it wasn't for them I'd be on tour playing to half-full clubs right now.