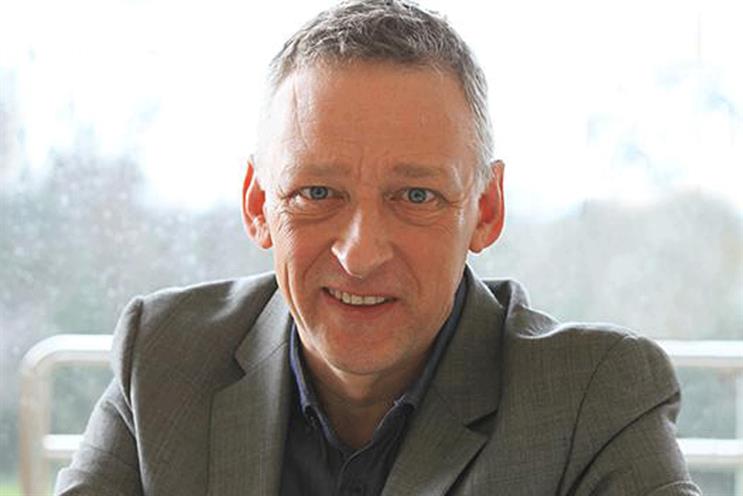 Monday
Monday mornings are horrendous. After a typically hectic weekend, I wake in Wadhurst at 4.45am, stagger out of bed and am on the road to Cheltenham by 5am.
I get to my Cheltenham flat by 7.30am, head to the office just down the road and am usually at my desk by 8am.
After years of commuting into London, I now really appreciate a 5 minute journey to UCAS HQ, opposite Cheltenham racecourse. I also love the idea of an early morning workout with my personal trainer...as long as it remains just an idea.
Monday starts with a round of meetings with my management team and the wider UCAS executive team. UCAS Media is the commercial division of the UCAS charity and I work closely with UCAS trustees, board members and executive team to ensure that our commercial services sit comfortably and complement the respected UCAS brand.
I'm determined to lose some weight this year through the terrifying combination of a dry January and the 5:2 diet.
I subsequently spend a tired, grumpy afternoon ploughing through the email backlog and writing a paper for the forthcoming board meeting.
Tuesday
This week we're previewing our new university accommodation website called livingatuni.com, which is a new venture for UCAS.
Designed to support university applicants, it taps into the explosive growth of the Student Accommodation sector, which is fuelled by some major international venture capitalists.
Students tell us that finding suitable accommodation is almost as stressful as securing a university place, so we created the site to offer clear unbiased information on what to look for in a living space, explain all the legal issues and help students prepare for independent living.
The afternoon is spent rolling my sleeves up and working with the commercial team on a major pitch for a technology client who is looking to create several key media partnerships for the year ahead.
I may be biased, but I leave the meeting certain that my ideas are the best. It later transpires that my opinion isn't wholly shared by the wider team – but one of my ideas does eventually make the final cut, so I feel slightly soothed.
Wednesday
This morning is our regular strategy session where the management team review the progress of major initiatives and discuss new ideas. On the agenda for discussion today are student accommodation services, graduate recruitment, our student insight panel, video, programmatic and digital publishing.
After lunch, I catch up with James Wildman of Trinity Mirror Solutions. James and I started our careers in media at TVS sometime last century and needless to say we've seen enormous changes.
It's great to hear James' enthusiasm for his new venture at TMS – he's one of the most infectiously positive people you could hope to meet. He helps me with some thinking around ad ops which immediately adds to my to do list.
Thursday
It's planning time for our forthcoming Education Masterclass. We have 125 clients attending a one day event in London, addressing the latest trends in Education marketing and sharing best practice.
SMRS and Make it Rain are both hosting sessions and Katie Bell, deputy VC of Middlesex Uni and a former GSK Global marketer is making the opening address.
I have a proper lunch at the Daffodil in Cheltenham with Tony Smith, sales and marketing director at Endsleigh Insurance, an organisation with its origins in student financial services.
Tony is a great sounding board for new ideas and we discuss – among other things – a new data service, video and native content and the hospitality arrangements for the Cheltenham Festival in March.
My team and I then meet with Henry Rowe at Far Partners, who have been advising us on our strategy to introduce video content to UCAS.com. Video is where it's at and we're currently lagging behind where we should be.
Our plans to put this right are well underway and Henry has put together some invaluable insight into what students need – and how commercial partners can contribute.
Tonight sees the whole of UCAS Media – there are around 70 of us now – out in the many bars of Montpellier (Cheltenham, not France) celebrating a truly brilliant first half of our financial year.
Sales are 10% over budget and 20% up on previous year so there's a great atmosphere – despite me sticking to my Dry January resolution.
Friday
We opened our first London office six months ago and I try to end the week working in London, which I genuinely look forward to now that I don't do it every day. I catch the 7.00am train into Paddington (slightly jaded from the previous night) and have breakfast with the London team to catch up on progress with their business development drive.
In the morning I meet James Lancaster of Telegraph Media Group and we discuss our ongoing media partnership. James also finally agrees to join us at the Cheltenham Festival, having resisted for all of 15 seconds.
Lunch follows with Toby Windsor and Dan Benyon of SMRS, at the Bleeding Heart. Knowing that Toby appreciates a nice claret, I'm slightly anxious about my Dry January pledge and I arrive full of pre-rehearsed excuses for abstaining.
I needn't have worried – Toby is putting himself through similar self-imposed misery and so we console ourselves with four bottles of Vittel.
Education marketing is undergoing massive change as universities become more competitive and Toby and Dan are at the heart of that change. We have a lively debate about personalised marketing services and the future role of the agency and agree to work on some new models together.
Delighted that Toby and Dan are keen to join us at Cheltenham too, so yet another item off the to-do list.
Just 332 to go…
It's been a long week as I head back to Wadhurst to meet the rest of Barnstorm – the "dad band" I play keyboards in – for a rowdy night of cover versions in a grungy pub near Brighton. Never a dull moment, thankfully.
Lowdown
Favourite Media: BBC.co.uk. Safe and reliable.
My biggest inspiration (currently): Information is Beautiful by David McCandless. Big data translated into brilliant imagery. Digital Adaptation by Paul Boag. Great insight on how to introduce and embed digital agility into an organisation.
Dream Job: Unchanged since I was 10. Red Arrows Pilot.
Not a lot of people know this about me… I passed my motorbike test last year so that I can finally ride my magnificent 1954 Triumph Thunderbird.