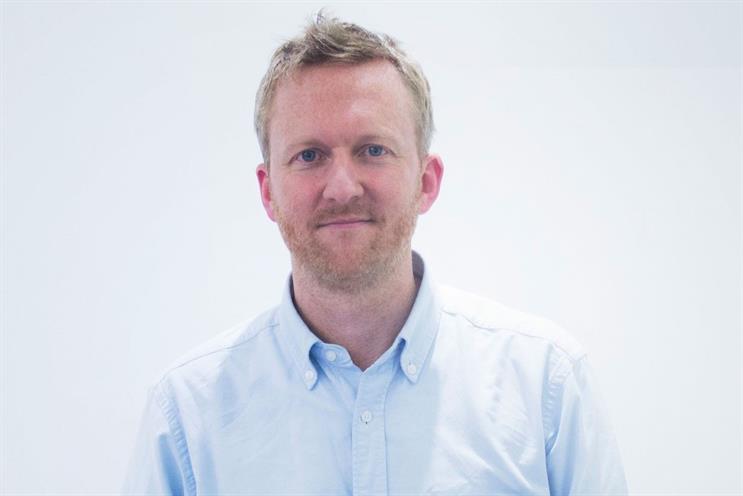 Monday
Its 6.29am, and I'm instantly hit with a deadline. The alarm is timed with Radio 1's two minute news, sport and weather bulletin but I have to hit the off button before I hear the horror of Nick Grimshaw.
Monday morning, to use a cricket analogy, is simply a case of seeing off the new ball. A quick review of the weekend's sport with Adrian (HSE Cake's chief executive) and then we're into it.
Management meetings, new business meetings – all the meetings where you talk about doing the work, without actually doing the work, are all bagged and done by 1pm.
A look at the numbers. Four of us will scrutinise a spreadsheet, with only three genuinely knowing what's happening. I monitor the body language of Adrian, Kieron (our financial director) and Jo Warnes (who makes our company actually work properly) for my cues.
A client at last – it's 3pm. I'm back on solid ground because Pete, Magda and Matt from EE are downstairs. We have worked together for years, and I love working with them. We like and respect each other, and we work as hard as we can for them. We review Glastonbury and look ahead to some campaigns later in the year.
Then off home. Monday night travel, a good night for a podcast I find – no idea why. Desert Island Discs with Danny Baker takes me through the likes of Earlsfield and Raynes Park.
Tuesday
7.30am: we're out the door. Claire to school (English teacher in a secondary school), Jack and Maisie to theirs. I walk them and play the role of Chris Tarrant as the kids answer quiz questions over their chosen categories.
Into the meat of the week. I look ahead to two months of work that feature the FA Cup Final, Glastonbury, Latitude, Euro 2016, BT Sport, summer gigs at Wembley, and video games launches with EA. With a range of clients that include EE, Carling, EA, Barclays, Sony – and with Havas, the likes of the BBC, Emirates, Dominos – I remind myself every day that I haven't chosen accountancy.
Several meetings this afternoon, many of them labelled as 'catch-up,' some of them with people I have never met. How can they be catch-ups?
The 90-second rat run between HSE Cake and Havas Media Group HQ in St Martin's Lane sees some action today. I'm up and down two or three times working with the teams at Arena Media or Havas Media, as our group work becomes O&E&S&P, rather than O/E/S/P.
I pause for five minutes of gags with Nick Wright (HMG's creative director) outside the hipster coffee shop, and spy Ed Cox (chief executive of Forward Media) outside the newsagents.
Pints in Kings Cross in the evening and a glimpse at the Havas Village in Kings Cross, opening up in January. Good to get some reconnaissance in.
Wednesday
BT first up, for the Sport Industry breakfast. A good panel discussion around drugs, corruption, and the continuing but improving lack of recognition for women and the physically impaired in sport. The audience is white, male and very much business casual.
Back for a new business review, which proudly requires me brandishing a pen and sheets of paper to write it. I get edgy unless I can't express an entire pitch in a handful of sentences. It's the planner in me.
New brief in from Sony: "this one needs just a few of us in the room to crack it." The day I'm not invited is the day to worry.
Lunch is Nando's with Shaun from EA. It's generally about getting my strength up before meeting Anna our head of analytics, the company's cleverest person, who updates me with her work with Chelsea FC and Sport England.
Diary juggling continues on a regular basis – or travel needs to be booked. Glastonbury, Paris and Madrid are coming up in the next few weeks, adroitly slotted in alongside school productions and trips away back in Kingston.
A conference call with the Havas Sports & Entertainment teams in Paris and Madrid at 5pm, but I'm distracted. Nip across to Loftus Road (sings) 'to see the Queens Park Rangers,' and the regular half-time pint with Virgin Media's David Rutherford.
Thursday
A train journey to Burton-on-Trent and a strategy session with Carling. Our oldest client, good people, back in the big time with the Premier League. Travel is good for the work mind. A chance to read, talk with colleagues, and duck out of calls with the 'sorry, I'm on a train' excuse.
Lunch is Upper Crust at Derby Station. Yours was better.
Back in the afternoon, and into a pitch rehearsal. Rehearsal isn't strictly true, interrogation is more accurate – but these sessions never fail to produce better work. It's now in the hands of the studio to produce the beauty, whilst the rest of us retire to our scripts for Monday morning show time.
Home, and to the back garden where Jack has set the stumps up. A quick intense session of cricket before his own 'close of play'.
Friday
Dads from the primary school avoid eye contact with me at Kingston Station. Get a seat. Around me, men furiously passively aggressively tweet at South West Trains.
I walk purposefully across Waterloo concourse with my head up and phone in my pocket, wishing others would follow my sanctimonious example.
A 15-minute walk across Hungerford Bridge, through Charing Cross and slip in a call with the Weetabix team on our latest campaigns. Calls are conducted via my Bose headphones with mic. I feel a bell-end using them (and even more so writing it) but they work and it's quite a nice experience.
Final pitch preparation takes place and a check back on all the things I said I'd do at the start of the week.
I deflect or follow through on the Wembley ticket requests flying around at this time of year. Join the weekly all-company and slip off for a pint or two with Simon (Moore, group creative director). That's it – it's all over. We're done.
Lowdown
Age: 43
Favourite media: The Guardian, Private Eye, Sky Sports, The Economist, Twitter
My biggest inspiration: My wife, Claire
Dream job: Anchor of Sky Sports cricket coverage
Not a lot of people know this about me: I was the head chorister at Wells Cathedral, travelled the world and sang to The Queen.