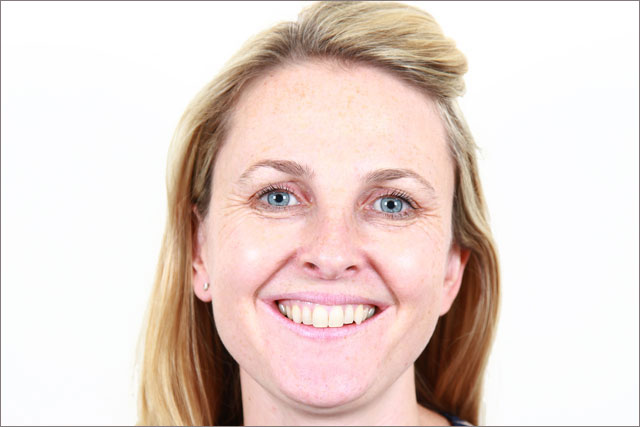 Monday
It's 7am, it's Monday and I'm already engaged in intellectual debate. Megan, my six-year-old daughter, is arguing the merits of chocolate for breakfast, whilst I am firmly in the corner of Shreddies. I win that one (phew) and then quickly head out of the house to work.
We kick off the week, as ever, with a management meeting. Two of our business directors are presenting their thoughts on the structure of the agency and I'm pleased to hear their refreshing ideas. We have some lively debate and, much unlike slightly earlier in the morning, I'm persuaded by their thinking on how they can go above and beyond their client responsibilities and do more for the agency.
I spend the afternoon with our colleagues from iProspect, lifting the lid on their technical capabilities. We are talking through the products that they are developing that help bring acquisition even closer to brand, a subject that is becoming increasingly important to all of us. It is great to spend time with them, as the more I learn about what they can do the more I rethink what we can do for our clients
The rest of the day rolls past pretty quickly and before I know what's happened, I'm heading home on the train and leafing through the Standard.
Tuesday
I'm spared the breakfast debate with my kids this morning as I skip off to work early to meet a colleague. We grab breakfast at St Pancras, which is a pretty inspiring building in which to start the day.
My mind is in overdrive as we have a big pitch this week….on Thursday. Everything I look at gives me an idea for the pitch, so I attempt to leave St Pancras hastily before I decide the answer is "a commuter strategy" or worse still, I end up briefing the creative team to build me a replica St Pancras as a dramatic piece of pitch theatre.
Tuesday turns out, not unexpectedly, to be a long day. We refine the pitch story and make sure that the whole team are ready for the big day.
I head home around 10pm and try to relax by watching the last episode of 'Educating Yorkshire' on 4OD. I'm soon welling up and my husband says he has "something in his eye". By midnight, I've managed to dry away the tears enough to go to bed.
Wednesday
I love Wednesdays – they always start well for me. I go to the gym at 6.30am for my main indulgence of the week, a personal training session. I exercise incredibly hard for an hour and think about nothing else other than the workout (and the pitch a bit) – it's a great way to start the day.
When I arrive at work, I get embroiled in a conversation about programmatic buying with our head of strategy, Ian Edwards. He is talking at an IPA roundtable dinner and keen to stir up some lively discussion to get the grey matter working. I learn yet another acronym and that programmatic buying can actually be much more creative than it sounds.
From that, I dive straight into a conversation with BMW to discuss their new electric cars – the i3 and i8. We have just launched the cars with a synchronised "blackout" on terrestrial and multichannel TV and are debating the ensuing social chatter. The good news is that both the car and the campaign are getting talked about, so everyone in the room is happy.
Thursday
This is the biggest day in the week for me as our pitch is at 11am, which more or less wipes out the whole morning. By 1.15pm it's all over and the whole team is pumped with adrenalin. We pitched alongside our colleagues from iProspect (residing on the floor beneath us) and the entire team heads to the pub. We have a very enjoyable lunch together and I feel heartened to know that I work with such a good bunch of folk.
The afternoon is filled with the rather unglamorous task of sorting out a load of admin and returning about 20 overdue phone calls. I leave on time though, somehow, and head home.
Friday
The day starts at a leisurely pace. I drop my kids at school, buy a big coffee and read The Times on the way in.
The morning begins with a Sky meeting about AdSmart. If I took the time to work it out, it's probably around the 20th meeting I've had about this. But, it'' good to know the future is now here and we go live with AdSmart within 10 weeks.
I then head off to a lunch hosted by Jerry Buhlmann, CEO of Dentsu Aegis Network and Aegis Media, and Nigel Morris, CEO of Aegis Media Americas and EMEA. It's a thank-you lunch to the exec team for our work throughout the year and they speak to us eloquently about the strategy of the group over the next 12 months. What a great end to the week.

Age: 40 (but only just!)
Favourite Media: Film, every time
Biggest Inspiration: Mr Osborne (my sixth-form teacher from school as opposed to the chancellor)
Dream job: Tea taster
Not a lot of people know this about me... I am completely tone deaf – my children have now banned me from Singstar on the XBox.