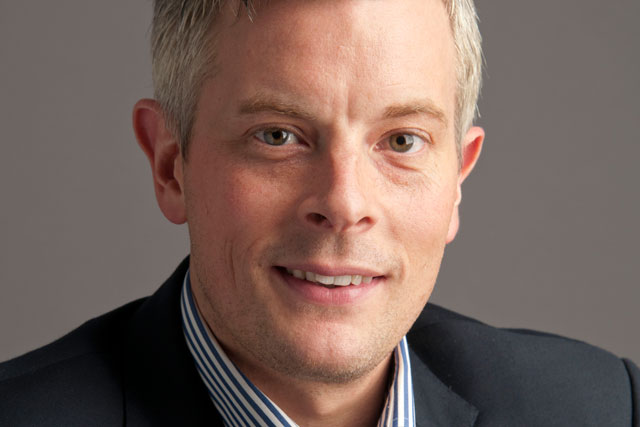 Monday
What better way to start the week than with a run in to work? It's the best time to take in Piccadilly, no tourists and nearly empty streets. I listen to the "Stuff You Should Know" podcast in the hope it will improve my general knowledge – not sure if it's working yet.
In the morning, I sit down for our weekly catch-up with the senior commercial team. We review the previous week and agree a plan for the week to come – it's always a challenging and positive meeting that sets me up for the week ahead.
Today's major meeting is with Pippa Glucklich, the managing director of Starcom, and we spend an hour discussing a plan to work more collaboratively. Our focus at DCM is to encourage the industry to re-appraise the value of cinema as an advertising medium. It's a platform that is embraced by most but, until recently, has been slow to enter the digital world. So, it's rewarding to change people's perceptions and to map out a future where cinema plays a more central role for agencies and advertisers.
I finish the day with a game of tennis with a good friend. I lose badly and, unsuccessfully, try to blame it on the run earlier in the day. I head home in time to watch the news headlines on the BBC.
Tuesday
I listen to BBC Radio 5 Live on the early train before joining the commercial director at Odeon Cinemas, one of our shareholders, at a breakfast meeting. We discuss a plan to ensure we maximise the revenue opportunities available for the remainder of 2013.
Cinema is being transformed into a multi-platform advertising opportunity and securing the support of the cinemas we represent is essential in making this transformation a success.
We are also testing the second screen in cinema and I spend the rest of the morning hosting a session with our tech partners, Yummi Media Group, and representatives from our major shareholders to agree a roll out plan for Cinime – our companion application for all cinemagoers, designed to enhance the cinema visit through exclusive content, rewards and offers.
I end the day by hosting DCM Tuesdays, our monthly film club open to the media industry. It's a great crowd, which surprisingly includes the ex-Gladiator "Hunter", and they even laugh at some of my jokes – a result all round.
Wednesday
My day starts with sport again. This time it's basketball, a regular game with three friends. I love the game (a legacy of going to university in the US), but playing it now reminds me that a) I'm no longer 20 and b) I've never been very good at it.
The working day begins with a meeting at Procter & Gamble. It's reassuring to hear that our new approach reflects their thinking and we devise a plan to work together in Q4 and beyond.
Next, I dash across town to meet with the OMG team. We are planning to create a showcase event for cinema, a very exciting prospect for all concerned. Some of the ideas are fantastic and we agree to reconvene next week to finalise plans.
I have a very enjoyable lunch with the OPera team who, among other things, introduce me to the virtues of home-made fresh mint tea. I then head over to our innovation partners, Fearlessly Frank, to discuss the formation of a new creative hub within our business.
I leave at a good time so I can get home to the family. I read The Week on the train and, ensuring my day ends as it began, with sport, I listen to The Ashes pre-show on the radio later that evening when the kids are in bed.
Thursday
The day starts over breakfast with the business development team to discuss sponsorship opportunities for Q4. They are a real inspiration, full of ideas and truly dedicated to making cinema a hot bed of creativity. I leave feeling inspired and head over to Holborn for a meeting to discuss our deal with GroupM.
I manage to sneak away for 45 minutes at lunchtime to listen to Radio 5 Live's Test Match Special, my favourite show on the radio, before heading over to our tech partners to devise a business plan for the international rollout of Cinime.
Then it's into an afternoon of incredibly productive meetings. First, a fantastic meeting with Google to discuss the second screen in cinema. It is truly exhilarating to think of the potential and we both agree to follow up imminently so we don't lose the momentum.
Next, I meet Primesight, our outdoor partners, to discuss our commercial relationship and leave feeling enthused about their approach to support the commercialisation of the digital six-sheets in our cinema foyers.
Finally, I round off the day by meeting up with some agency friends at The Hospital Club to watch the tail end of the cricket.
Friday
I'm woken early by our young son who is not currently a fan of sleeping. After breakfast with him and his sisters, I head in to the office, reading The Telegraph (for the cricket coverage) and scanning Twitter for Mashable, Campaign and Wired updates on the way in.
I meet with the team at Bauer Media to finalise a cross-platform partnership. We are working collaboratively with a range of complementary media owners. It promises to be a great opportunity for all concerned and is increasingly being embraced by advertisers and agencies.
Lunch is a thoroughly enjoyable meeting with a client, during which we talk through a campaign she has planned for the start of 2014. It's going to be a superb showcase for the brand and for cinema generally and I leave with a spring in my step.
Back at the office, I have my regular catch-up with the chief executive [Simon Rees]. He is a fantastic sounding board and always provides a fresh and insightful perspective.
Then the week ends much as it began – with an energising run home. It's been a productive week and I'm now looking forward to being with the family all weekend.
Age: 34
Favourite media: Cinema
My biggest inspiration: Family
Dream job: Documentary maker
One thing not a lot of people know about me... I used to be a singer at a Greek music bar