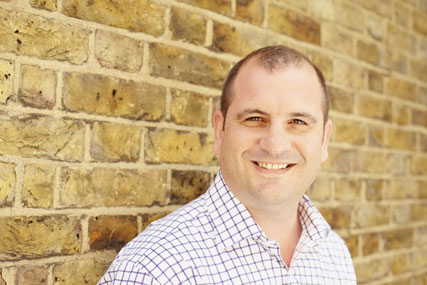 Monday
An eye-rubbing start to the week, as I take a cab from Balham to Euston for the 7am train to Manchester. Today is a day of management meetings, Key Performance Indicator (KPI) setting and ensuring our marketing campaign for Smooth Radio is on track with just one week to go before we launch nationally on Monday 4 October.
Arrive at Real Radio North West, and first up is our monthly executive meeting, where GMG Radio's senior management team run through ongoing company business. Six months through the fiscal year and all is on track, so it is a good meeting that throws up some interesting new initiatives. The programming plans for the Smooth launch are all in hand, with more than a rumour that Tom Jones will be the star guest on Lyn Parsons' breakfast show.
The rest of the day consists of quarterly KPI setting for GMG's head of marketing Helen Dickinson and acting digital director Richard Lucas – we are going through an exciting phase in both areas and it is good to work to agreed short-term objectives, as well as long-term goals. After a quick meeting on plans for Rock Radio, a busy day ends with a three-hour drive to Newcastle for Real Radio North East's business planning day the following day.
Tuesday
Wake up in sunny Newcastle and drive out to Matfen Hall for a full-on business planning session for Real Radio North East. Hold on, there's no mobile signal, and we are trying to close down the TV commercial for Smooth. End up talking to Smooth's brand manager Anna Tingey about changing the end-frame of the ad on pretty much the eighteenth green of the golf course.
A successful planning day and a finished TV commercial later, and I am on the train back to south London, getting home just in time to be invited to do the night-feed for my ten-week-old son Jake. Oh joy.
Wednesday
Spend a quiet morning in the London office setting KPIs for John Walker, our S&P director, while congratulating him and his team for signing up Honda as our Smooth Radio launch partner. A great fit and a new brand for us.
Lunch with M4C's managing director Alex Altman has moved, so a Waitrose sandwich and an hour dissecting the latest sales data will do for me.
In the afternoon, I meet my fellow speakers at the Radio Festival Panel in a few weeks' time to agree what topics we will debate. Representatives from the BBC, social media and commercial radio - including the RAB's managing director Simon Redican and Adam Shaw, a business journalist from the Today programme - promise to make it a spirited debate if our early discussions are anything to go by.
Thursday
Catch up with the boss – GMG Radio's chief executive Stuart Taylor is away in the US for a few weeks, so we go through my work streams and what I need to stand in for on industry issues. It all serves to remind me that so much goes on in this small, but dynamic industry, with the likes of RadioPlayer (which offers all the UK's radio stations in one online player) just a few months away from launch and Digital Radio UK gearing up for digital radio sales over Christmas.
Finally, four days into the week, I get the chance to have a more relaxed business meeting. Myself and head of commercial strategy Richard Jacobs take Howard Bareham, of GroupM and Mindshare fame, to the Gaucho for a very pleasant fillet steak and a small glass of red wine.
The afternoon is spent looking at wireframes and overall project plans for our new digital infrastructure. A very clever technical solution means we will soon be publishing content once and able to push it out across all digital platforms, rather than replicating content.
Friday
Start the day by presenting Smooth to the Global sales team. Global Radio is our third-party airtime sales partner, so it is vital they are knowledgeable about our brands. This is followed by a session with commercial operations director John McGeough and national business manager Marc Beeney, who manage the sales contract, where the discussion ranges from brand-count analysis to sales promotion initiatives.
Back in the office, it is all about checking and double-checking we have done all we need for our launch on Monday, which takes up the entire afternoon.
Last knockings before I head home to little Jake and his very tired mother is a quick phone-around to make sure our Ryder Cup guests know how they can break through the Fort Knox security at Celtic Manor so we can all meet up in the Conwyn suite on the seventeenth green on Sunday to watch the Ryder Cup.
On the way home I am hugely tempted to put a bet on GMac [Graham McDowell] delivering the winning putt on the seventeenth. Decide against it.....