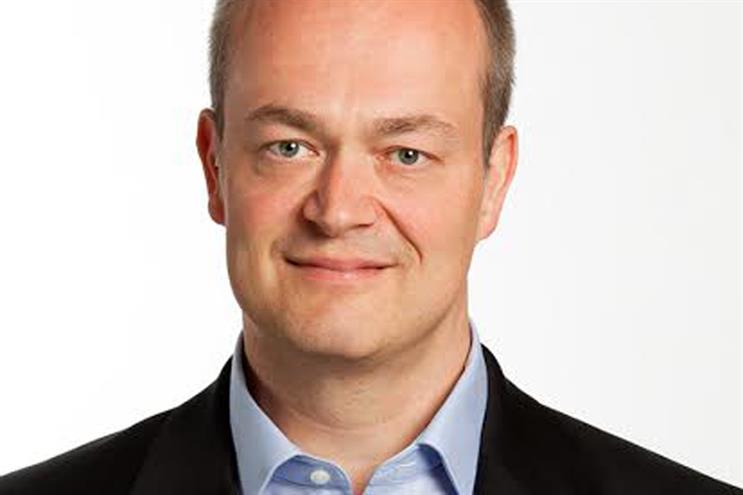 Monday
Office move day. What a day to agree to write this column. We're now working alongside our colleagues from operations, as being in the same building will help us innovate more quickly for mail users.
First up is a meeting with our agencies Lida and MC&C to run through some good results from our "Mailmen" campaign, and to plan our next moves.
In the meeting I see a proof of a mailing about our new Insight Engine, which some readers will have received by now. It shows marketers how to build even more targeted campaigns with direct mail. I often leave these meetings energised, and this one is no different.
After some catch ups with direct reports, I leave on time as I have an appointment with Ryan my "enthusiastic" personal trainer. Other than tired limbs and a bruised ego, I feel great after our session.
Tuesday
I sift through emails on the way in and see some very good client feedback. We've helped a travel brand with a highly-targeted campaign, and the results are great. I send a note to congratulate Kyle and Ashleigh, the data and sales brains behind the results.
Walking up to the office I bump into Chris Combemale and Mike Colling who are respectively chief executive and Admail committee chair at the DMA.
We're all buzzing after a recent mail frequency and reach research pilot that found each piece of mail was viewed up to seven times as well as shared with friends and family. We're also enthused by the way the industry is coming together to think of a new way to enhance the measurement of mail's effectiveness.
Next up, a meeting with Suki Thompson of Oystercatchers. We're working with them on several projects including the creation of a marketing academy for marketing staff across Royal Mail. We're also discussing how we can help the industry to do more on mental health – an area that we at Royal Mail are passionate about, building on last year's Adweek Europe panel.
My afternoon is spent in project meetings. Lots of progress in doing more, and doing it faster.
Wednesday
An early start as I am breakfasting with an old friend who is over from New York for the week. It's a great way to start the day.
My work day starts with our monthly management team meeting. On the agenda is the progress is being made with programmatic mail by keeping it low volume, highly targeted, customised and fully permissioned.
We go on to debate how we can further support the charity Missing People, which offers a lifeline for the 250,000 people who run away and go missing each year, and discuss next year's Insight Plans.
We listen to customers and our sales team each month as there is simply no substitute to hearing directly from the front line. This month the focus was Mail Made Easy, our network of around 100 mail producers who work with larger SME customers to, you've guessed it, make using mail even easier.
I head straight from that meeting to the Advertising Association council meeting in Victoria. It's the first Advertising Association council meeting led by new chief executive Stephen Woodfood who is ably filling Tim Lefroy's large boots. Stephen's "Further, wider, deeper" vision is gaining traction and we discuss our response to key industry issues.
I decided to learn something new this year so Wednesday evenings for the next 10 weeks are taken up by Cajon lessons. It's a Spanish box drum that you sit on. I've played drums on and off since the age of 11 and this is a lot of fun. I don't think I'll be giving up the day job any time soon though.
Thursday
Today starts with a catch up with the marketing team to run through our plans with our many partners this year. These will include D&AD, DMA Awards, Marketing Academy, IPA's Effectiveness Week and Advertising Week Europe. It's important that we do our bit to support the wider industry but there are also clear commercial benefits to each of these relationships.
A good day gets better as I have time to meet with Dan Thwaites from Tug Agency. We agree to present the potential of programmatic mail at their digital innovation summit.
At 7pm I head off to meet a university mate to see the Fun Lovin' Criminals in Brixton.
Friday
It's my birthday but it's a working Friday, so there is a trading meeting first thing. The news is good this week. Among other things, our advertising growth incentives seem to be getting some real traction and there is valuable insight from the sales teams that we can use to evolve some propositions.
Other than a birthday lunch, the rest of the day is spent on budgets and looking at ways to step up our activity next year.
The kids arrive bearing gifts and smiles, and we head out to dinner.
The lowdown
Age: 47
Favourite media: The Guardian app for news / Netflix for viewing with the kids / Facebook and Instagram to keep up with mates / LinkedIn to keep up with work
My biggest inspiration: So many different everyday people but I think Maya Angelou, Ellen MacArthur and Benjamin Zander are pretty amazing
Dream job: Festival promoter
Not a lot of people know this about me ... As a student I got paid a fiver to appear in a police line-up for an armed bank robbery and got picked out by the eye-witness