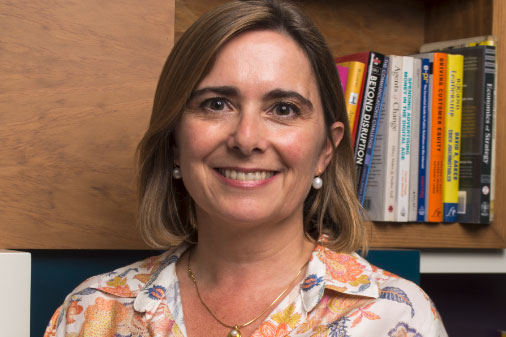 Monday
The price I pay for being a fan of Radio 2's Chris Evans is the shrill warbling of Vanessa Feltz that wakes me daily at 6am. The daily quandary of exercise vs snooze mostly ends with snooze winning out and by the time Chris kicks off at 6:30am, I've launched myself fully into the day.
Today, I'm off to Bishopsgate to attend the Mobile Marketing Association Forum. I have enough time pre-tunnel to complete my daily check of all things news, social and work-related. Facebook first, where I scan my newsfeed for headlines and check up on family and friends. Then to LinkedIn and finally a scan of my Twitter feed is a must – particularly effective in keeping up with Havas Media Group globally, Paul Frampton specifically, and news generally.
At the MMA Forum I'm particularly captivated by social entrepreneur Hussein Manawer's perspective on millennials as the most powerful generation of all time and of mobile being the ever-present billboard for that generation. Also, impressed by the great Domino's Pizza success story presented by Nick Dutch, where mobile played a key role in delivering growth and is now Dominos' most important platform.
I make it home in time for a family dinner and to then curl up on the sofa to watch a couple of episodes of our current guilty pleasure of No Going Back – Chaos at the Castle on 4oD, prompted by having enjoyed the recent first episode of new series Escape to the Chateau. I can dream.
Tuesday
The early morning radio alarm goes off again at 6am. On this occasion I manage to galvanise myself for a walk-jog.
Once I've completed the pre-tunnel social media review, my commuting regime is a flick through Metro whilst contemplating the day ahead.
After a hectic working day including a number of routine meetings with direct reports, I welcome Jorge from our global office for a strategy brainstorm before shooting off to a board meeting with fellow Trustees of the Academy of St Martin in the Fields orchestra for a very different agenda; the usual fundraising focus to keep the show on the road, discussing concerns about the musicians' welfare, managing challenging touring schedules and ensuring they are safe after the horrific car bomb in Istanbul, where they are rehearsing and performing tonight.
Then it's a taxi across town to the Royal Albert Hall where hubby and I enjoy Swan Lake. It is probably the highlight of my week.
Wednesday
The radio's on again; it must be 6am already – I hit snooze.
After my 8:30am check in with colleague Mark Connolly, I greet the Channel 4 team who have popped over as part of their roadshow to update us on what they're up to. I join a panel with chief executive, David Abraham, and sales director, Jonathan Allan, to discuss one of my favourite subjects – how the TV market should embrace technology to offer new viewer and advertiser opportunities.
Next, I meet with colleagues from head office in Paris where we start discussions for 2017 strategies; I am really interested to hear about progress in other markets and how we can collaborate on ideas.
I have a good catch up with my boss Paul Frampton over sushi before hotfooting it back to St Martin's Lane to meet with Virgin Media to get up to speed with opportunities on the platform.
After work and a welcome glass or two of rosé with an old friend I'm (almost) home in time for dinner and a sofa slump in front of The Hotel Inspector on Channel 5.
Thursday
After a thorough weekly business update, at 11am I sit down with Chris Allen, head of video, to assess performance of our current TV and VOD activity, and we talk through some great audit results.
Our new head of Mobext pops in for some publicity shots prior to joining next week, and we do a quick tour of the office. I'm really excited as very soon I will have my full leadership team in place and we have a fantastic line-up.
After lunch I join a fascinating leaders' session on the subject of addressability, hosted by Rob Jackson who heads up our data tech team DBi, and Russell Marsh from Havas Helia.
Then after a meeting with the trading team, I head off to Roka in Charlotte Street, where I enjoy catching up with a former colleague over dinner.
Friday
I manage a self-conscious jog around the block this morning. The builders working on the house opposite seem to appreciate my well co-ordinated pink fluorescent Lycra with matching trainers. At least that's what I think they said!
After a good catch up with the senior management team, Mark Connelly and I head off to the Newman Street office to investigate how our global tech and programmatic contacts could support some automation projects we are working on.
Then we retreat to a quiet meeting room for a strategy session to scope our plans for the next few months. We are interrupted only by the gentle thud of the UX team's music selection next door and the drinks trolley delivering Prosecco at 4.30pm. Just your average Friday in media.
Lowdown
Age: 27 (mentally)
Favourite media: TV
Biggest inspiration: My daughters
Dream job: I'm in it
Not a lot of people know this about me: I'm teaching myself to play the bouzouki