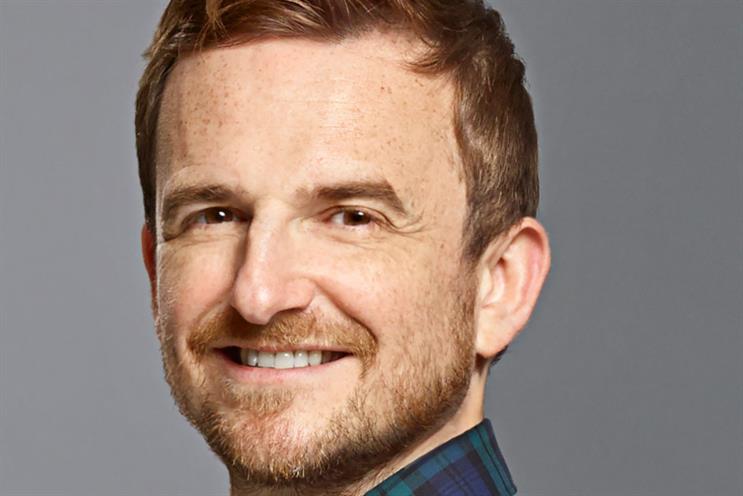 Monday
Every morning I wake up to Kiss FM – I worked with the brand a couple of years ago and it puts me in a great frame of mind for the day.
Like everyone else in the world, I spend the next 20 minutes squinting out of one eye while I scroll through Facebook and emails. Today I click through to articles including a piece in The Telegraph about dementia (my dad is a sufferer) and watch a video on Unilad of a guy surprising his grandparents with a new car (because who doesn't want to start the day crying?!).
I pour over yesterday's analytics from Digital Spy over breakfast, then cycle to the office in Soho.
This morning's meetings include our daily news conference, followed by coffee with an up and coming writer, then I catch up with our HR team, to discuss some new roles we want to create.
After lunch I walk to a meeting in Marylebone with Laurence Mozafari, our associate editor overseeing our social and video strategy. We discuss tonight's Digital Spy, Game of Thrones, Facebook Live Show – we start broadcasting from the office after the show finishes and we reach over 250,000 people.
Our meeting is with The National Television Awards – Digital Spy is an official partner of the show this year. We want to use red carpet and backstage access to create social content that will extend the excitement and reach of the event beyond just the television.
Back on my bike and I'm off to a screening of my friend Damian Samuel's brilliant new film: The Fives Wives and Lives of Melvyn Pfferberg. Even though it's a Monday night I'm at the bar longer than I should be, catching up with some old friends.
I end the day as I began it, squinting at my phone in bed. I check Digital Spy to see what news our night team in LA are breaking, answer a few final emails, then I indulge my Rightmove addiction for about 15 minutes, before forcing myself to put the phone down.
Tuesday
Today gets off to a flying start at a digital away day for Hearst editors at Decoded in Old Street. I catch up with my work wife, Victoria White – Vic is now the commercial content director at Hearst – we've been working together ever since we were junior writers at Sugar magazine and Inside Soap. By lunchtime I've built an app for Edinburgh Castle with Julia Goodwin, the editor of House Beautiful.
I bike back across town for a meeting with my boss, Michael Rowley, Hearst UK's managing director of brands. We discuss sharing Digital Spy's recent successes with Hearst's American board. I pull a report together with Laurence and my brilliant deputy editor, Matt Hill. Highlights include a 7600% increase in social engagement, a 50 per cent uplift in engagement time and some exciting partnership deals.
Next up is a meeting with Jane Wolfson, head of commercial operations, to discuss our upcoming trip to Lions Entertainment. I love the whole experience of Cannes. I always fly home feeling inspired – and massively hungover.
I end the day in Old Street working out in Shoreditch Park with a personal trainer I've hired to get me back in shape. It hurts.
Wednesday
A meeting first thing with the team behind Stand Up To Cancer – Digital Spy is partnering with them this year to help raise awareness and drive donations. SU2C work with so many high profile people and do such amazing work that it is a privilege to be part of it.
Back at the office and a load of free pizzas arrive just in time for one of our 'Workshop Wednesday' sessions – where a guest speaker, or member of staff, hosts a seminar where we learn something interesting. Today's session is lead by Laurence and is about writing news for SEO.
In the afternoon, our new movies editor, Rosie Fletcher and I pay a visit to the press team at Warner Bros. Whenever we speak about DS, there are three key moments when we see the lights go on in people's eyes: 1) our size (we're enormous); 2) the fact audiences believe what they read on Digital Spy (trust is so important post-Leveson); 3) we are the only brand in the UK dedicated to entertainment news – crazy, but true.
Tonight I've got dinner with Quiet Storm's creative director, Trevor Robinson, who I have known since my days at heat. I love his mad, super-smart view of the world.
Thursday
This morning I have a meeting with Hayley Cochrane, Hearst's new head of digital sales. She has to push her next meeting back twice because we can't stop talking about our plans.
Next I work on a presentation I am giving as part of the FIPP London Media Tour, where I have been invited to speak about Digital Spy's video strategy.
I feel very fortunate to be a part of Hearst – it's a forward-looking organization. When they took me on in December, they allowed me to remain involved in a couple of digital start-ups that I had helped to get off the ground. This afternoon I have a meeting with TBSeen.com, the brainchild of an old friend, Kate Thornton.
Friday
I've got the day off today and am heading to Paris on Eurostar for the weekend with one of my best friends, Richard Arnold. Rich is the entertainment editor for Good Morning Britain and we've been friends since 1995 when I interviewed him for Sugar magazine. It's impossible to get any work done when he is around, so as he heads off to the bar (before they've even served breakfast), I fire off a few emails and sort my diary out for next week.
I often joke about unplugging from the digital world for a bit, but the truth is I love its pace and the possibilities it presents.
Lowdown
Age: 43
Favourite media: Facebook, Sky, Rightmove, The Cotswold Journal
My biggest inspiration: Buster, my golden retriever. He sees joy in everything.
Dream job: When I was a kid it was writing for Smash Hits – so I'm basically doing that now, but on the internet
Not a lot of people know this about me: As a kid, I'd get up at 7am every morning to deliver the post in my Lego town.